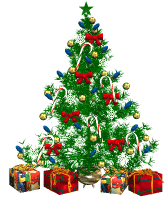 2016 GIFT GUIDE FOR THE PET LOVER
Do you need thoughtful gifts for the pet lover in your life? Animal Radio knows it's not always easy to buy gifts for someone and buying for pet lovers can sometimes be hard as well. We wanted to make it easy for you to leave them a special treat under the Christmas Tree this year. We are kicking off Black Friday with some great Gifts For the Pet Lover. Whether you like to visit stores or shop online, we've got you've covered!
Every week we will add new items for the pet lover and their pets, which will include everything from items to clean up messes, accessories, as well as toys and treats, because our best friends deserve to have something under the Christmas Tree as well.
Here are some Great Gift Ideas:


Apollo Peak Cat Wines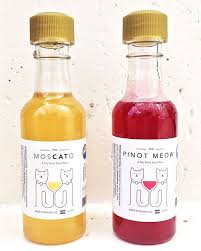 MosCATo and Pinot Meow are cat wines infused with catnip. Now you can enjoy a glass of Vino with your Gato. They are non-alcoholic, and while they don't contain grapes, they are made with beets. Beets are safe for cats plus it gives the wine a red tint like real wine, without using food coloring.
Some cats just play with the glass, while others start drinking it and acting a little funny. What do you think you cat would do?
Visit Website


Tall Tails Puppy Gift Set
The Perfect Puppy Gift Set is a great starter kit for furry new members of the family. The three-piece gift set includes a warm fleece blanket - size 20" x 30" - a Waterwoof™ pad with triple layer protection to guard against accidents - size 24" x18" - and a squeaky 5" soft bone toy to enjoy during playtime. The gift set is available in Houndstooth and Hunters Plaid fashions.
They also have the Tall Tails Best Buddy Gift Set, which is the perfect way treat man's best friend. The gift set for an older dog includes: a warm fleece blanket - size 30" x 40" - a Waterwoof™ pad - size 33"x 21" - and a squeaky 9" soft bone toy to play with.
These are the perfect gifts for furry best buddies and thoughtful welcome home packages for new puppies and dogs.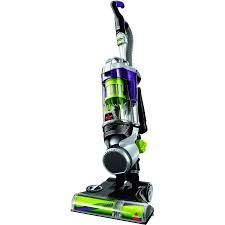 Bissell Pet Hair Eraser Vacuum
You might say that a vacuum is a BAD idea for a gift. But just think about it - don't you want to make your pet lover's life easier? What can be easier for someone who does a lot of vacuuming than to receive this as a gift?
The Pet Hair Eraser (MSRP $249.99/$269.99) has some notable features, including:
- An innovative tangle-free brush roll, eliminating the need to deal with the inevitable hair ball that forms in your vacuum
- Hands-free empty canister featuring a cyclonic spooling system-keeping you far away from the usual 'yuck' that comes with emptying the canister
- Edge-to-edge suction - providing a more efficient clean and leaving no trace of your four-legged family members
- SmartSeal Allergen System that captures allergens and eliminates lingering odors with Febreeze
- Specialized Pet Tools, including a LED-lighted crevice attachment and the TurboEraser, which help remove embedded pet hair anywhere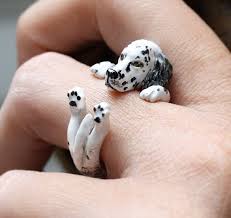 Hug Dog Ring by Dog Fever
Why not get the pet lover a ring, which is a duplicate of their pooch? The Hug Dog Ring is available in over 40 dog breeds and can even be customized and engraved with their dog's name. It comes in sterling silver or with hand painted enamel. This ring is sure to be a hit with every pet lover!
- Dog Fever Jewelry is new to the USA
- Dog Fever Jewelry is designed and handcrafted in Milan, Italy
- Jewelry includes hug ring (ring that hugs your finger), bracelets, necklaces and earrings dedicated to mans best friend
- Available in 925 sterling silver or 925 sterling silver with hand painted enamel
- Over 40 dog breeds available - choose your breed!
- Can be custom made and engraved with your dogs name (send in a picture of your dog for accuracy)
- Can be made in 18kt gold with diamonds for the dog's eyes!
- Loved by celebrities including Lady Ga Ga
- Available in leading jewelry stores, gift and dog boutiques and online




120-Pound Rodent Is An Indoor Pet
Jackie Coleman Wren & Chico The Capybara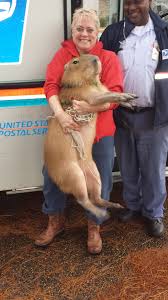 When Jackie Coleman Wren wanted a pet, she preferred something a little more exotic. That's why she got a Capybara. This strange animal looks like an over-sized Guinea Pig or Gopher and apparently has an affinity for chewing everything.
Rodents tiptoeing into American homes are typically met by the lethal snap of rat traps, but a 120-pound critter in Texarkana is welcomed by hugs, home-cooked meals and fanfare.
Jackie got Chico when he was about ten days old and weighed less than five pounds. He came from a breeder in Houston but his parents are originally from Peru and Brazil. Jackie was even able to see both parents as well as the other siblings. Chico can grow until he is 6 and has a life expectancy in captivity of 10-18 years.
Anyone can have a dog or cat, according to Jackie. However, she wanted an animal that was going to match her personality, something that was completely different and something that she would be able to educate people about. Not surprisingly, when they are out and about they receive many strange stares. Strange pets are nothing new to Jackie. She also has an opossum as a pet, as well as a mini pig.
Chico's diet consists of grazing on grass and hays, similar to what a horse would eat, because they are both herbivores, which is an animal that eats plants. Chico also eats kale, squash and melons. Jackie states that if she doesn't watch him, he will even eat her curtains, comforters and phone chords.
Jackie tells us that a small mouse can do a tremendous amount of damage, so just think what this 120-pound capybara can do!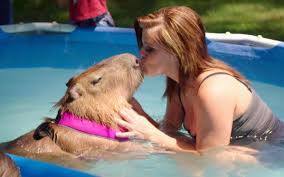 So is he neutered? Jackie says it was just recently done. This was because he started making "clicking" sounds and was showing signs of aggression towards Jackie's husband. Chico wouldn't let her husband come in the house, which Jackie says was fine with her! Fortunately, Chico and her husband are back to being best friends once again.
Chico loves to play just like a cat or dog, but he is unique in that he has webbed feet. This makes him a natural swimmer, which he loves to do with Jackie's grandchildren. He also likes to go for car rides, where he's developed an affinity for blondes, and will start whistling and chortling at them and even starts moving his feet, as if he were dancing.
Jackie says capybaras make great pets and that Chico has brought so much joy to her and her family.




Dogs and Their People
Stacie Grissom, Barkpost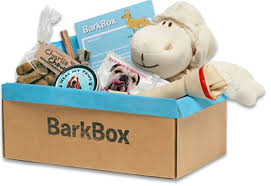 Stacie Grissom started a subscription business that delivers a box full of toys and treats to your dog every month. The business morphed into a wildly successful celebration of dogs and a new book featuring charming stories about the connections with our furry friends.
Barkpost originally started with the BarkBox, which is a box of goodies for dogs and their humans, delivered to your door on a monthly basis. However, Barkpost soon learned that dog's toys and treats were not the biggest way that people connect with dogs. It turns out we all want to share our stories and talk about our dogs with each other, which is why Barkpost was created.
They started with a website, then an e-newsletter and now their book, Dogs and Their People: Photos and Stories of Life with a Four-Legged Love.
The book celebrates life with a four-legged love. But this book isn't just about the dogs; it's about celebrating the crazy, consuming, unconditional love we feel for them. It's about the songs you've made up for them, the hugs you've given them on bad days, and all the outfits that—let's be honest—you forced them into. It's about the lightness they've brought to our lives just by being there—and having smushy faces. The stories come from snout-kissing, couch-snuggling, belly-scratching humans who share their lives with dogs.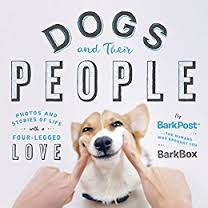 Some of Stacie's favorite stories are the ones where dogs have helped someone through depression or the loss of a loved one. Our dogs can also be gassy, little buttheads who make us laugh.
Stacie has a 2-year old mutt that she adopted over a year ago. The best part about her dog is that every morning when Stacie wakes up, even if it's a cold-dark depressing February, her dog is just so excited to live another day of life, which makes life better for Stacie. Stacie even spoils her dog by taking her to work in a tote bag every day on the subway.
When asked if it was legal for dogs to ride on the subway, Stacie claims that they have to be able to fit in a bag. She says that New York people are creative and resourceful, and she's actually seen an 80-pound Pit Bull in a bag with legs cut out for it.
Barkpost didn't know when they originally started how it would evolve, but that is usually how the good stuff in life starts, according to Stacie Grissom.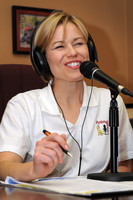 How to Build the Perfect Litter Box - Dr. Debbie
One sniff upon entering your home and you recognize the unmistakable odor of cat urine and feces. Simba has used your entry hall as his litter box again. But before you lose your temper - stop. By scrutinizing the environment through your cat's eyes, you will likely discover the cause of his toileting mishaps.
Elimination issues are a main reason for veterinary visits and a primary reason for relinquishment of cats at shelters. House soiling problems can be multi-factorial, with an overlap of behavioral, environmental and medical causes. Feline house soiling can be managed however with sleuth work and patience. The challenge is to think like a cat.
First and foremost, say this and repeat it…"My cat does not eliminate out of the litter box to get even with me." Cats do use urine and fecal scent marks to communicate territory, but this isn't done with spite or in effort to "get even" with you. Inappropriate elimination is a cat's way stating that something isn't right in their world. Understanding this is key before tackling feline house soiling. Focus on what's wrong in Simba's toilet area, not on how the house soiling makes you feel.
Start With a Vet Check
Cat owners often struggle with house soiling mishaps for months or years before enlisting help from their veterinarian. But seeing the veterinarian should be the first step, since health disorders may be at the root of some house soiling issues. Your efforts in restoring litter box usage will be doomed if an underlying medical cause is not addressed at the same time.
Size Does Matter
Make sure your cat's litter box is of adequate size to allow maneuvering. Litter box size should be 1 ½ times the length of cat's body length. Height of the edge also matters. For older kitties, try lower profile litter boxes or plastic under bed storage boxes. An arthritic older cat won't complain or cry in pain with arthritis, she'll just chose to eliminate elsewhere.
Consider the View
Cats don't want to be startled while in the loo. Don't place the litter box in a high traffic area where people and pets are always a-coming and going. Cats prefer a low traffic area where they can have an eye out on things.
Don't place the litter box near appliances which give off noise, vibration and heat, all which disturb your cat while eliminating. Once a negative aversion is created, your cat may not return to use that box in the future.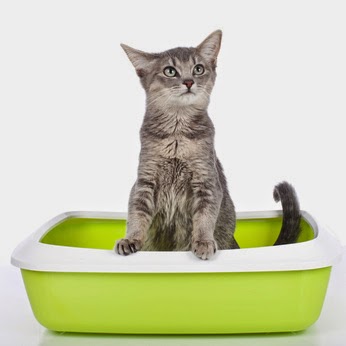 Ditch the Litter Box Cover
While some nervous kitties prefer the privacy of litter box covers, the majority of cats dislike the tight quarters and limited ventilation litter box covers provide. Consider how you feel in a public porta-potty. Do you like to touch the walls when inside? Sure, people like the way the lid contains odors, but does it really matter how little odor comes from the litter box when your cat is pooping on your oriental rug?
Provide More Than One Box
A common error is assuming that one litter box is all your cat needs. What cat owner loves the litter box, and relishes seeing more of them in the home? But the more the better when it comes to faithful litter box usage, especially with multiple cats. The general rule is to provide one more box than the number of cats. Some cats share litter boxes, others will not. Unless you provide alternate sites you may have elimination issues in multiple cat homes.
Another special consideration is differences in cat's personalities- timid cats may avoid crossing paths with other more assertive pets in home. Be sure to provide litter box sites that won't be blocked by other animal's movements.
If you live in a multilevel home - you must provide litter box sites on each level. This is especially important in multi-cat homes, those with senior cats or those with health conditions.
The Pick of Litters
Litter texture preferences vary and there are many choices from scoopable, clay, crystals, or natural litters. However in one research study of cat's litter box habits, it demonstrated that the majority of cats prefer fine grained scoopable clay based litters that have carbon as their odor absorbing ingredient. Every cat is different though, so try other litter varieties until you find your cat's preference.
Skip the Scents
The verdict is still out on what odors cats prefer, but avoid heavily scented litters or deodorizers if your cat is missing the box. Interestingly enough, one study showed cats preferred cedar and fish odors, while avoiding citrus and floral scents, while another study concluded cats preferred fish or bleach smells to other scents.
Kitty Litter Depth
Ideal litter depth is 2 inches - more isn't always better. Some cats thrive on scratching the bottom of the pan, which is obscured by excessive amounts of litter.
Keep It Clean
Cats are fastidious by nature and will avoid using a soiled or smelly box. The overall cleaning frequency depends on the number of cats in the home. General advice is to scoop twice a day and deep clean the litter pan weekly. Change out clumping litter every 2-3 weeks.
Build It and Kitty Will Use It
By building your cat's dream litter box, your cat will find litter box nirvana. And you'll come to enjoy a better relationship with your kitty family members without those unwanted "presents" in the foyer.
Need more help managing those frustrating litter box "Oops"? Look for my next blog on how to deter the return offender to the site, and how to draw kitty to the right spot.
Featured veterinarian known as "Dr. Debbie" on national pet radio program, Animal Radio. Ebook author of "Yorkshire Terriers: How to Be Your Dog's Best Friend"; "Pugs: How to Be Your Dog's Best Friend"; "Mini Schnauzers: How to Be Your Dog's Best Friend"; and "Shih Tzu: How to Be Your Dog's Best Friend."




Free Spay or Neuter
Lucy Pet Foundation
The Mission of The Lucy Pet Foundation is to reduce pet overpopulation and the euthanasia of over 80,000 cats and dogs per week in the United States by having mobile spay/neuter clinics across the country and to support causes that benefit animal welfare. The Lucy Pet Foundation currently has two buses that travel around Southern California focusing on spaying and neutering. These buses are state of the art surgery units. Their next focus is in generating more funds to expand the work of these buses and have more across the country.

The Lucy Pet Foundation not only offers free and reduced spays and neuters, they also do microchipping, vaccines and de-wormings. Spaying and neutering is not only great for pet population control, but it has been proven that an animal will live on an average of 40-percent longer after having this surgery.
Free Spay & Neuter for Los Angeles City Residents! Here is a list of upcoming free or reduced fee mobile spay and neuter clinics in California:
December 3: Superior Store, 133 West Avenue 45, Los Angeles, CA Spay/Neuter APPOINTMENT ONLY; Vaccine Clinic 10:00am-2:00pm
December 7: Vallarta Supermarket, 19725 Vanowen St., Winnetka, CA Spay/Neuter APPOINTMENT ONLY; Vaccine Clinic 10:00am-2:00pm
December 9: Vallarta Supermarket, 13820 Foothill Blvd., Sylmar, CA Spay/Neuter APPOINTMENT ONLY; Vaccine Clinic 10:00am-2:00pm
December 10: Superior Store, 10211 Avalon Blvd., Los Angeles, CA Spay/Neuter APPOINTMENT ONLY; Vaccine Clinic 10:00am-2:00pm
December 13: West Valley Shelter, 20655 Plummer Street, Chatsworth, CA Spay/Neuter APPOINTMENT ONLY; Vaccine Clinic 10:00am-2:00pm
December 14: Food 4 Less, 1748 West Jefferson Blvd., Los Angeles, CA Spay/Neuter APPOINTMENT ONLY; Vaccine Clinic 10:00am-2:00pm
December 16: Food 4 Less, 336 W. Anaheim St., Wilmington, CA Spay/Neuter APPOINTMENT ONLY; Vaccine Clinic 10:00am-2:00pm
December 17: Vallarta Supermarket, 10175 N. San Fernando Rd., Pacoima, CA Spay/Neuter APPOINTMENT ONLY; Vaccine Clinic 10:00am-2:00pm
December 19: Cahoots, 10360 Mason Ave., Chatsworth, CA Spay/Neuter APPOINTMENT ONLY; Vaccine Clinic 10:00am-2:00pm
December 20: Food 4 Less, 5100 N. Figueroa St., Los Angeles, CA Spay/Neuter APPOINTMENT ONLY; Vaccine Clinic 10:00am-2:00pm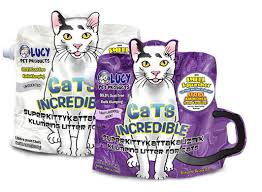 County and City Vouchers accepted. But remember, you must get on a list to have your pet seen at these locations. Please call The Lucy Pet Foundation toll free at 1-855-499-5829 or Visit Website to schedule an appointment, or register at the events.
Lucy Pet Products, Inc. is a family owned and operated company based in Thousand Oaks, California. Lucy Pet Products are "Products With a Cause." Part of the proceeds from the sales of Lucy Pet Products are used to help fund The Lucy Pet Foundation. Their products can be found in pet specialty stores across the USA and are exported worldwide, or Visit Website.




5 Reasons Mutts Are The Best
Robert Semrow, Listomania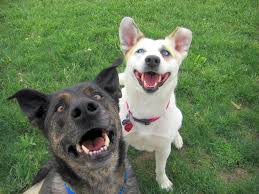 We just celebrated National Mutt Day. For those who aren't aware of what a Mutt is, it's a dog that is mixed between two or more breeds of dogs. I know some of you out there may be saying isn't that what most dogs are at this point? Well yes and no. Certainly we have seen a lot of mixed breeding and breeding in the wild that has greatly increased the mutt population. Still, I know my AKC loyalists out there are screaming at their radio that purebreds are certainly not mutts, and I'll concur, so you can stop yelling at the radio and listen to why Mutts are the best.

To begin with, mutts are awesome because they are unique. It may be their coloring, their physical traits, their behavioral tendencies or something as simple as they look like this breed, but are actually more of that breed. Mutts are everywhere and each one brings something different to their family.

Their looks are also something that makes most of stop and say, what kind of dog is that? He's so cute, she's adorable and I've never seen a dog like that! Only to be told that it's a mix of this and that and also a bit of so and so, probably. Or, something I love hearing these days, "I don't know because we rescued the dog, but they think it's...."

One of the fun things to do these days is a DNA test on your dog to see what breeds they are made up of. I did that, and while I must admit I was surprised and skeptical of the results, there was information in the results that made me go - ahhhh, that's where that habit or look comes from.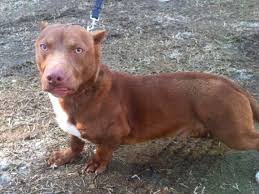 Mixed breeds often have a blending, or in many cases a calming, of their two main breeds traits. So quite often you'll see a small mutt and be surprised that even though it looks like a purebred this or that, it acts differently. It's not surprising when you think of the mixing that is done with the popular trends these days in designer dogs. Those dogs are being intentionally bred to mix certain traits together to create a designer breed, or designer mutt.

Speaking of designer breeds, mutts also don't carry the upfront price tag that a purebred does. In fact, the shelters are full of incredible mixed breed mutts just waiting to prove to you that a mutt is the best.

Which brings to me the fact that a mutt is what most of us are, thus we are perfect for each other. When I asked about my heritage and background it sounded like what I have heard in mutts, we are a little of this, mixed with a lot of that and topped off with the right amount of... That's right - I'm a mutt and I am proud of it.

If you're looking for a dog that can adapt and be the best of many things, a mutt may be the answer for you!

Share your mutt stories on our Animal Radio Facebook Page.
Visit Website





Tails Inc. Pet National Events for November 2016
Janice Gork, Tails Pet Media Group, Inc.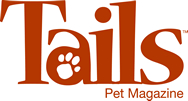 Passionate about rescue and adoption, Tails Pet Media Group, Inc. was founded in 2000 by Janice Brown. What started as a magazine, is now a mission! Tailsinc.com is an interactive website and online community committed to connecting the animal welfare community with the general pet-loving population. Tails Inc. features expert knowledge, advice, pet product reviews, local resource guides, community event news and monthly contests, in order to promote and encourage people to live responsibly with their pets.
Here is a list of upcoming December Events around the Country:
WHAT: Doggies on the Deck: Yappy Hour! Relax on the back patio for food and fun with other humans and dogs. A different Instagram "celebrity" dog celebrates a unique theme each month.
WHO: Landini's Pizzeria
WHEN: Tuesday, Dec 6, 5-8pm (Monthly, first Tuesday of the month)
WHERE: Landini's Pizzeria, 1827 India St., San Diego, CA
COST: Complimentary dog treats, pizza slices for $2 and special Happy Hour drinks. Proceeds go to the featured San Diego dog welfare organization of the month.
INFO: Visit Website
WHAT: Paws In The City Holiday Weekend: Filled With Fur, Fun, Fashion & Adoptable Pets! Shopping, raffles, goodie bags, photos and more!
WHO: Celebrity Catwalk: supports non-profit organizations that help rescued animals find forever homes
WHEN: Friday, Dec 9, 7-10pm, Merry & Bright Yappy Hour
Sat, Dec 10, 7-10pm, Santa Paws & Pups dinner;
Sun Dec 11, 1-3pm, Bah Humbug Brunch
WHERE: Pop-Up Event location, 350 3rd Ave at 26th Street, New York City
COST: $55 per event or weekend pass for just $65
INFO: Visit Website
WHAT: Wagged Out Walk; 1K or 3K walk with tons of activities and food trucks
WHO: Frankie's friends; Dr. Neil Shaw, co-founder of BluePearl Veterinary Partners, started Frankie's Friends to save pets who would otherwise suffer without proper care or be euthanized due to their families' lack of financial resources.
WHEN: Saturday, December 10; Registration opens at 10am
WHERE: Walter Fuller Park, 7901 30th Ave N, St. Petersburg, FL
COST: $25
INFO: Visit Website
What: Holidog Express: Visits from therapy dogs to boost morale & spread holiday cheer: Therapy dog visits, lasting between 30-60 minutes, helps relieve holiday stress and brighten the days of employees, and it's a fun outing for the therapy dogs, too.
Who: Naperville Area Humane Society, 1620 W Diehl Rd, Naperville, IL
Where: Your workplace, school, office, holiday party
When: Dec 9 through Dec 16; 9am-5pm
Cost: $250-$500 donation
Info: 630.420.8989x117 or Send Email
WHAT: Paint your pet! Email a digital photo of your pet and we will transfer it onto a 16"X20" canvas. Talented artists will walk you through the steps to create your very own Pet Portrait!
WHO: Duck Team 6 Street Dog Rescue: "To reduce the street dog population through Capture, Placement, and Outreach."
WHEN: Sat, Dec 10, 2-5PM
WHERE: Pinot's Palette, 6465 E. Mockingbird Lane, Dallas, TX
COST: $75 per painter/canvas. BYOB
INFO: Visit Website
Want to list your event for free? Click here. Please note that non-profit events (fundraisers, adoption events, etc.) will be listed for free and for-profit events will incur a fee. Please email the advertising team if you wish to advertise your for-profit event in their directory.
Tails has local focus, but national reach - with magazines in 10 different cities across the United States, and 150,000 issues printed per month, 12 times a year, and an ever-increasing audience of over 1 million people. Pet lovers can pick up their free magazine at pet-related businesses and vet offices, grocery stores, health clubs, bookstores, coffee shops, restaurants, libraries, park districts, and other "mainstream" locations. Currently they are in over 10,000 individual locations.
To find out where you can get a copy of your own, send an email to locations.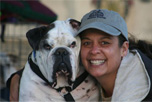 Animal Radio News - Lori Brooks
Dark Personality Traits of Pet Owners
There are many studies of the personalities of pet owners, but virtually nothing is known about pet owners who score high on so-called "dark personality traits" until this. A research team headed by a psychologist at Oakland University wanted to know how two traits—narcissism and borderline personality characteristics—are related to levels of attachment to both traditional pets and unusual or exotic pets. Among these were lizards, snakes, amphibians, monkeys, insects, rats and spiders. The results did not turn out the way the researchers thought they would. Here's what they found after some intensive questioning and personality testing of 325 people. Individuals scoring high in narcissism were not more likely to own exotic pets. And, as a group, narcissists were not less attached to their pets. People high in vulnerable narcissism were more attached to their pets—but only if the pet was unconventional. And people high in grandiose narcissism (what we usually think of when we hear the term narcissist) were more attached to their pets—but only if the pet was a traditional companion animal. Consistent with other studies, people scoring high on the personality traits of agreeableness and openness to new experiences were more attached to their pets. As predicted, participants who scored high on borderline personality traits tended to be less attached to their pets, though the relationship was modest. In general, participants were more attached to traditional than exotic pets. Women were more attached to pets than were men.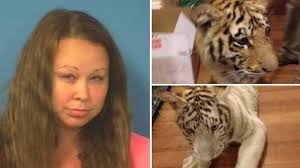 Tigers, Cougar and Fox - Oh My!
A 34-year-old Houston, Texas, woman who had a fully grown male tiger and three tiger cubs roaming free in her home was charged with child endangerment. Apparently, Trisha Meyer allowed the four tigers, a fox, a cougar, a skunk and several monkeys to roam freely in her house around her homeschooled 14-year-old daughter. The landlord kicked the woman out of the home after police notified him of what was going on. He said she had only lived there for three weeks but he had no clue someone could do that amount of damage to a home in that short amount of time. Meyer was arrested earlier this month in Nevada where she fled with all of her exotic animals.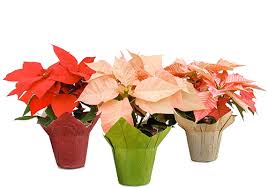 Poinsettia Gets Undeserved Bum Rap
The poinsettia, the most popular holiday flowering potted plant for indoors, has gotten a bum rap for a number of years according to Dr. Leonard Perry, a Horticulture Professor at the University of Vermont. He writes that poinsettias have been falsely accused of being poisonous even though no deaths from the plant have ever been recorded. In fact, research studies at Ohio State University have proven that poinsettias present no health hazard. Apparently, the rumors stem from a highly questionable report of a single fatality in Hawaii more than 80 years ago, of a child who reportedly died after eating one leaf of the plant. Research shows IF ingested by pets or humans, it can irritate the mouth and stomach, sometimes resulting in diarrhea or vomiting. Also, the milky white sap of the poinsettia may cause blistering, similar to poison ivy, on contact for some people unless washed off right away. Still, you don't want to deal with cleaning up diarrhea and vomit, and you certainly don't want them to eat the whole plant, so they should be kept from children and pets, even though they pose no serious danger in small amounts. There are many other and more toxic substances to children in homes to be mindful of especially cosmetics, cleaning products and personal care products. Other indoor holiday plant favorites include amaryllis, cyclamen, hyacinth, paper whites and daffodils and pets that like to dig in pots should be kept away from the poisonous bulbs of those. Eating large amounts of mistletoe can be highly toxic to pets, causing gastrointestinal upset and even heart arrhythmias. Plants aren't the only blinking red light for pets. Holiday decorations can draw the wrong kind of attention for pets. Bubble lights may contain poisonous chemicals. Methylene chloride, the chemical in bubble lights can result in gastrointestinal problems, pneumonia and irritation to the eyes and skin. Tinsel can be deadly. Eating tinsel or ribbon can cause serious damage to the intestine. Pets can quickly become ill with signs including vomiting, diarrhea, belly pain and sometimes fever. Surgery is required to remove linear foreign bodies that can't pass on their own. Cats and dogs aren't necessarily objective as to where they get their drinking water even though they may have their own water bowl. There is just something enticing about the possibility of a new source. If you add chemicals to the water meant to keep your tree fresh, be sure to read the label to make sure it is safe for pets.
50,00 Pounds of Pet Food Donated After Flood
Hats off and kudos to Wellness Natural Pet Foods. After the catastrophic flooding in Louisiana back in August as the result of a 500-year flood, which left parts of the state deep in water, we find out Wellness rose to the occasion and helped out in a huge way. The company donated nearly 50,000 pounds of pet food and treats to shelters, including the Companion Animal Alliance of Baton Rouge, which alone took in 650 animals during and after the Louisiana flooding.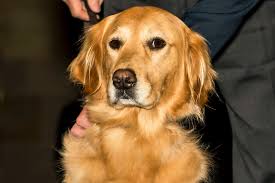 Heroic Animals Honored
A group of remarkable and heroic animals and people were honored by the ASPCA at this year's Humane Awards Luncheon in New York City. Following a nationwide public call for nominations, a committee reviewed hundreds of entries and selected winners in eight categories including: Dog of the Year went to Ruthie, a Golden Retriever, who has been called to service during some of the nation's most tragic and devastating events, including the Orlando nightclub shooting, the shooting of police officers in Dallas, the Boston Marathon bombing, the Newtown school shooting, as well as tornadoes in Oklahoma and wildfires in California. At those sites, Ruthie provided relief to victims and responders, keeping stress levels down, and providing comfort to grief-stricken survivors. The Cat of the Year award went to Blake, a black cat in Fort Worth, Texas who was rescued from a shelter by his new dad, who suffers from three serious brain conditions and daily intense seizures. Blake literally jumped up and down to get the man's attention and the two bonded immediately. Turns out the man suffered a seizure the same day he took Blake home, and Blake reacted by patting his arm with his paws. A few days later, Blake proved he truly understood what was going on when his new dad had a life-threatening seizure while sleeping. Blake saved his life by alerting him with a sharp bite to his toe. Turns out that Blake has a sixth sense about detecting oncoming seizures and he saves his dad's life on an almost daily basis.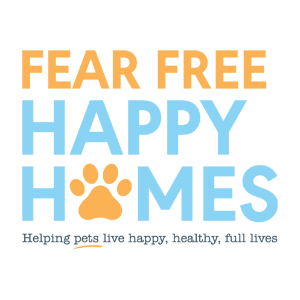 NEWS UPDATE brought to you by Fear Free. "Take the 'pet' out of 'petrified'" and get pets back for veterinary visits by promoting considerate approach and gentle control techniques used in calming environments.

Listen to the entire Podcast of this show (#887)