Turning Rescue Dogs Into Broadway Stars
Bill Berloni, From Wags to Riches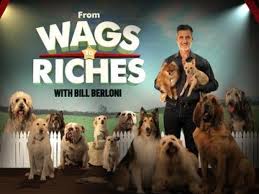 You've most likely seen his work on film even if you don't recognize him. Bill Berloni is an animal trainer for stage and screen. His reality series on the Discovery Channel followed him around as he trained animals from the shelter for TV and movies.
Bill Berloni is the go-to casting agent when the script calls for animals of all stripes. He also starred in "From Wags to Riches with Bill Berloni" which premiered on Discovery Family Channel and featured the Berlonis plus their 17-year-old daughter, Jenna, and their massive herd. He described his show as, "It's 'Ozzie and Harriet' met 'Mutual of Omaha's Wild Kingdom' met 'Doggie Dance Moms.'"
Bill originally wanted to be on stage himself when he landed a technical internship at age 19 at Connecticut's fabled Goodspeed Opera House in 1976, where they did the original production of Annie the Musical. They couldn't afford a dog trainer and no one on the paid staff would train a dog. So, when he was told he could get his Equity Card and snag a part in one of the shows if he could get his hands on a dog to appear in an upcoming musical about Little Orphan Annie, he jumped at the chance. "They needed a sucker. They told me all I had to do was find and train a dog for no money," he remembers.
The problem was the no money thing. Bill heard you could get cheap dogs at the animal shelter. He was 19 years old and had never been to an animal shelter before. Upon his first visit, he was profoundly moved. He states he never knew that dogs were in so much peril.
Bill did find a dog at the Connecticut Humane Society for $7.00. A year later, in 1977, the show opened up on Broadway and he suddenly became a world famous dog trainer at the age of 20. The original Sandy played 2,033 performances on Broadway and was 11 years old when the show closed.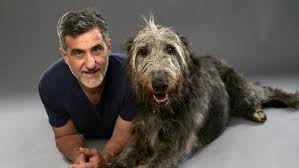 Training a dog was not a far stretch for him, as he grew up on a farm in Connecticut and was an only child. When he was 2 years old, his mother asked him if he wanted a brother or a sister, to which he replied, "A dog." His mother got him a Collie, who turned out to be his best friend and they grew up together.
Just like with his Collie, Bill uses positive reinforcement when training animals. He never forces an animal to work but instead creates conditions in which the animal will want to do a behavior or two.
When he was asked if he trains cats and if it's a difficult thing to do, he says there is no such thing as a "Cat Trainer," as cats are independent creatures. When he does get a job that calls for a cat, he looks for a cat that has 'atypical feline behavior.' That 1 in 10,000 cat that thinks it's a dog. This is a cat that is social and comes up and greets people and will even retrieve toys.
If he is looking for a cat at a shelter, if there is one that is hanging out at the receptionist desks where all the activity is going on, that is the one he will adopt. He is careful to say he has a trained cat, because people will start asking him to get the cat to do all kinds of crazy things!
After a show closes, Bill and his wife and business partner, Dorothy, who live on a sprawling 90 acres in central Connecticut, take the animals home with them. They currently have many dogs and cats, all showbiz veterans. "We've created a farm to give them forever homes, whether they're working or not," he says. "The dogs like being on the farm and running free." It's all about honoring what's best for the animals. The Berlonis also have a bunch of farm friends who have never worked in the biz, including two horses, a donkey, a pony, two pigs, a llama, three ducks and a macaw.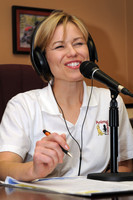 E-Cigarette Toxicity in Pets - Dr. Debbie
Think that vapor cigarettes (a.k.a. electric cigarettes or e-cigarettes) are a healthier alternative to traditional cigarettes? The vapor habit might be better for you and decrease your pet's exposure to second hand smoke, but can increase the chance of a pet's toxic ingestion of nicotine. A story from England told of the tragic death of a puppy that died after chewing on an e-liquid container.
Ivy was a 14-week on Staffordshire Bull Terrier that chewed on her owner's bottle of e-liquid used to refill the electric cigarettes. Within 30 seconds of nibbling on the container, she fell sick with vomiting and disorientation and was rushed to a veterinary office. Sadly, Ivy died within 24 hours due to heart and respiratory failure.
What's in e-liquid?
The ingredients in e-liquid vary but include carriers such as propylene glycol, polyethylene Glycol 400 and vegetable glycerin, as well as flavoring agents and nicotine. The amount of nicotine in e-liquid varies with some products not containing any nicotine, to others ranging from 18 mg/ml to 100mg/ml.
How toxic is nicotine?
The toxic dose of nicotine for pets is 0.5 to 1mg per pound of body weight. The fatal dose is 4mg per pound. So if you consider a 20 pound dog, toxicity would occur if 10mg were ingested, and the pet would die if 80mg were ingested. Therefore with the high nicotine levels in e-liquid, it wont take much to reach those fatal levels. That hypothetical 20 pound dog could die from less than 1ml of the highest potency liquid nicotine.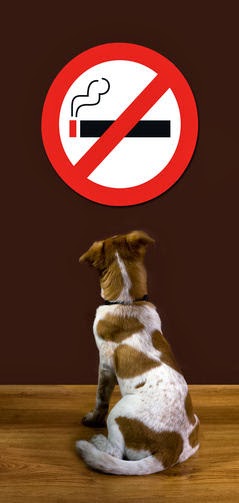 Pets likewise can develop toxicity if other sources of nicotine are ingested such as cigarettes, chewing tobacco, nicotine gum, or nicotine nasal sprays. The typical amounts of nicotine in these products are: Cigarette 9-30 mg; Nicotine gum 2 - 4 mg per pieces; and Nicotine patches 8.3 - 114 mg.
Even cigarette butts can be toxic if enough are ingested - cigarette butts retain 25-percent of the nicotine in the original cigarette.
What are symptoms of nicotine poisoning?
Symptoms usually develop within one hour of ingestion. Pets may display excitability, rapid heart rate, drooling, vomiting, diarrhea, weakness, seizures, and coma.
How are pets treated for nicotine toxicity?
The first step is to decontaminate by inducing vomiting. Nicotine typically causes vomiting when ingested, but further decontamination is advised at the veterinary office. Other emergency care includes intravenous fluids, medications to manage elevated blood pressure and heart rate, and anti-seizure medications. Nicotine is metabolized by the liver and excreted within 16 hours after ingestion. Pets that survive the initial four hours after ingestion have a favorable chance of survival.
The vapor cigarette trend is becoming more popular world wide. It's important to recognize that nicotine is a toxin and poisonous to animals and children. Consider the e-liquid a hazardous material and store it safely in a locking cabinet, away from children and pets.
To read more about Ivy's toxicity after ingesting E-fluid go to "Dog dies after chewing e-fluid container."
Featured veterinarian known as "Dr. Debbie" on national pet radio program, Animal Radio. Ebook author of "Yorkshire Terriers: How to Be Your Dog's Best Friend"; "Pugs: How to Be Your Dog's Best Friend"; "Mini Schnauzers: How to Be Your Dog's Best Friend"; and "Shih Tzu: How to Be Your Dog's Best Friend." Dr. Debbie's books.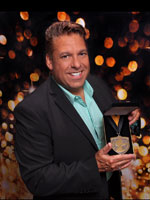 The Dogfather's Grooming Tip with Joey Villani
Help Your Dog To Look Younger
A client who has Pomeranian/Poodle mix who is nine years old contacted Joey. She asked him if there was any hair cut she could give her dog to make him look younger.
Unlike cats that never show their age until they are very old, dogs actually start showing their age as they get older. On dark coated dogs, you may notice they have a grey muzzle or grey throughout their coat. Your dog may still act young, but you may treat him as an old dog because of the way he looks.
A big mistake people do on older dogs is getting them groomed regularly and having their coat clipped down repeatedly. When you keep clipping down coat, you don't stimulate anything. This means you won't get new hair growth. When you don't get hair growth, you don't get anything new. This means you won't get a new vibrant coat.
The best thing to make an older dog look younger is to brush and comb. Joey can't stress this enough. When you brush and comb, you will stimulate hair growth, no matter how little. It will grow back and be shinier and darker and will take out the dead coat and make your dog look younger. You may even start treating your dog like a young dog again because of his new youthful look, and they may even act younger because they feel great!




Animal Radio News - Lori Brooks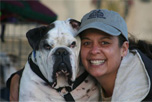 It's Now Believed That Pets Make Good Christmas Present
A few years ago, pictures of all kinds of pets in overcrowded animal shelters filled social media as a warning against giving pets as Christmas presents. The ASPCA was just one of several organizations against the idea. However, they changed their tone. The ASPCA position statement on pets as gifts says, "The ASPCA conducted a survey to learn more about people who acquire pets as gifts. In the survey, 96-percent of the people who received pets as gifts thought it either increased or had no impact on their love or attachment to that pet. "The vast majority of these pets are still in the home (86-percent). The survey also revealed no difference in attachment based on the gift being a surprise or known in advance." This proclamation is not without some warnings, though; they do recommend giving pets only to people who have expressed sustained interest, as well as checking with the parents if the gift is intended for a child.
Using Pets as "Date Bait"
A survey revealed that owning a dog boosts a man's sex appeal and one in five people admit to using their pets as 'date bait.' The survey conducted on Match.com also found a third of women and quarter of men had been attracted to someone because of their pet, with rescue dogs making the most alluring pets Nearly half of the women and a quarter of the men said they judged potential partners on how they responded to their pet. And three quarters of female participants and 54-percent of men said they wouldn't date someone who didn't like pets.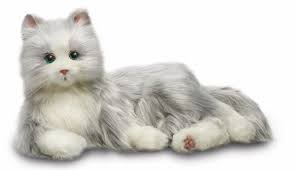 Robotic Pets Easier For Seniors
Owning a pet can have many health benefits, but for seniors, the responsibilities of taking care of a pet can be too much for some. As a result, Hasbro created lifelike, robotic pets. The toy company's line of "Joy for All Companion Pets," respond to petting, hugging and motion, and even purr like real cats. Owners can pet the robotic cat to elicit a variety of different lifelike responses, which do NOT include scratching, biting or hissing.

Pigeons As Smarts as Humans
You probably know some birds are really smart and you can add pigeons to that list. A study showed pigeons proved as good as humans at differentiating normal from cancerous breast tissue in mammogram images. Pigeon brains are about the size of a large pea, but they work similarly to ours. The pigeons' skills at spotting differences in medical imagery might be put to practical use someday by training pigeons to do the work that can be considered tedious and expensive for humans to do. Past research found pigeons could count as well as monkeys. Another study showed pigeons recognize and remember human faces, and they have good long-term memories.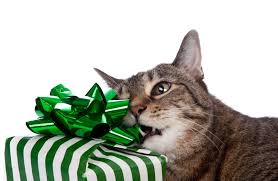 Most Pet Owners Give Their Pets Gifts at Christmas
For the animal lover, our pets are part of the family, so if you're giving gifts, then obviously you buy or make a present for your pets too. In fact, 95-percent of pet owners say they have bought a Christmas gift for their pet, according to a survey conducted by Rover.com. Christmas is the most popular day for giving pets presents, followed by their birthday. So how much do we spend? Gifts average about $36, but about 5-percent of respondents said they'd bought something that cost over $100. One-third of those surveys said that they get their pet a present on every holiday and birthday.

Listen to the entire Podcast of this show (#1200)