Sleepless With Spot
Dr. Russell Rosenberg, NeuroTrials Research, Inc.
Everyone agrees that pets offer many benefits to physical and psychological health. Pets can reduce stress, improve your outlook on life and can help motivate owners to exercise. Pets are great for many areas of your life and health, but sleep is just not one of them.
As a sleep specialist, Dr. Russell Rosenberg has seen many patients who never attributed their sleep disturbance to a pet. One woman even walked out of his clinic when he suggested she keep her seven cats out of the bedroom at night!
Dr. Rosenberg has two border collies that love to sleep in his room, but they scratch, moan and sometimes whine by the door. They believe that him getting up to go to the bathroom is a signal that it is time to bark and play. There is a certain comfort to being in the same room with your pet, but sleep is too important to tolerate the disturbances they sometimes cause, especially if you are a light sleeper.
While Dr. Rosenberg doesn't want to come out and say that having your pets sleep in bed with you is bad (he's stated this before and received many "hate" emails), he does say that if your sleep is un-refreshing, or you have insomnia, or you're sleepy in the daytime and you're not sure why, first think about putting the pets out of the room. Pets can disturb your sleep without your even knowing it.
According to a survey by the Mayo Clinic Sleep Disorders Center, 53 percent of people who sleep with pets say that their animals disturb their sleep. Since animals are not on the same schedule we are, their sleep habits are very different. After sleeping all day, your kitten might think a 4 a.m. pounce on your chest is an excellent way to play. Even if your dog is exhausted after a long day at doggy daycare, he still may snore, bark in his sleep, or even hog the bed as he shifts around.
A study by the Centers for Disease Control found that some diseases can even be transmitted from pets to humans, especially when sharing close sleeping quarters. While it is rare, a four-legged bed partner could pass on illnesses like rabies, antibiotic-resistant infections, meningitis, ringworm or intestinal parasites. Children, the elderly and people with weakened immune systems should be especially cautious about allowing pets into their beds. The risk of getting sick from being close with your pets is real, but most of the diseases they pass on to humans can be identified and eliminated by preventive veterinary care.
Lack of sleep and poor sleep is even the link to obesity, diabetes and cardiovascular disease, to name a few. When sleep isn't good, health isn't good. Even if you eat properly and exercise regularly, sleep completes the equation to a healthy lifestyle.
There is no doubt that sleep is not just, "Oh, I didn't get a good night's sleep, or I'm not sleeping that well, and it's no big deal." You should take sleep and sleep problems seriously. If you suffer from insomnia, consistently feel that your sleep is not refreshing, or are excessively sleepy in the daytime, talk with your family physician. Getting good sleep is vital to health and disease management.
Your pet might not be happy to be kicked out of the bedroom, but he'll end up with a healthier, more productive and happier owner in the long run.
Russell Rosenberg, Ph.D. is a board certified sleep specialist with 25 years of clinical and research experience. He is the CEO of NeuroTrials Research and the Atlanta School of Sleep Medicine. He currently serves as the Chairman of the Board of the National Sleep Foundation.




Selecting The Right Holidays Gifts For Pets
Dr. Marty Becker, America's Veterinarian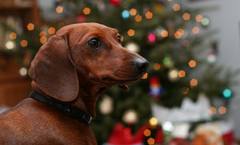 It's hard to believe, but the holidays are upon us! And while we're busy getting gifts and planning menus for holiday gatherings, many of us are also considering our four-legged family members when it comes to a little something under the tree. But there are a few things we need to keep in mind when it comes selecting safe and healthy holiday gifts for pets this season. Joining us to share the scoop is America's vet, Dr. Marty Becker.
Dr. Becker states that if you are considering dog toys, remember unlike human child, dog toys are not age appropriate. For pets, toys are size appropriate. So if you are considering purchasing a Kong toy (it looks like the Michelin man), the size you would get for a Chihuahua is not appropriate for a Labrador Retriever. This would be too easy for them to swallow. Dr. Becker, as well as other veterinarians, see a lot of intestinal obstructions from toys that are too small. Make sure when considering toys, that you get something that is easy enough for them to carry around, but not to easy to swallow. You also don't want to give a Chihuahua a Great Dane sized Kong
Everybody gives their pets treats. So when giving treats, make sure they are no more than 10% of their caloric intake for the day. If you are going to give them human food, make sure you give them the lean cuts of meat without the fat and skin. Don't give them the fatty scraps or the juices off the turkey. If you poor this over their kibble, it will be the best 15 seconds of their life as they eat it. But what will happen a few hours later, you will be on your hands and knees cleaning up a mess after they vomit. Even worse, they can get a condition called Pancreatitis, where the abdomen literally digests itself and is extremely painful for your dog. Pancreatitis can also cause blindness, can cause death and is expensive to treat.
Dr. Becker mentions a treat at Petco made by Merrick, which looks like a Hickory Farms Gift Basket. It has the same kind of human look, but contains products that are good for pets.
Dr. Becker also wants to squash the old myths that poinsettias are not a risk, mistletoe is not a risk, but Lillie's are lethal. Be very careful of Lilies, as cat and even dogs sometime like the taste and texture of the leaves and the flowers. It doesn't take very much to cause very serious problems. And chocolate is not that dangerous. It takes 3 ounces of milk chocolate (an average sized candy bar) per 10 pounds of body weight to be a concern. Unless it is dark chocolate, it's not going to do anything except for maybe a little digestive upset. Also, macadamia nuts can cause rear leg paralysis. But on the same token, 5 raisons or 5 grapes given to a 20-pound dog can cause kidney failure. So watch out for that fruitcake!
Dr. Marty Becker, Good Morning America & GMA Health on ABC News Now. Dr. Becker has been practicing veterinary medicine for more than 30 years and is a best-selling author, syndicated columnist, and a frequent guest on national shows. You can also find Dr. Becker on Vetstreet.com, a new animal health and lifestyle website dedicated to giving pet owners the most accurate information possible to keep their pets healthy and happy. Follow Dr. Becker on Facebook and Twitter.



No Pet First Aid Kit Should Be Without It!
Troy Simmons, Vetericyn
A great holiday gift for all your pet loving friends is a Pet First Aid Kit. Some great items for the kit are scissors, gauze, styptic powder, and Vetericyn.
Vetericyn is a topical solution for the care of wounds, infections and irritations caused by bacteria, viruses, fungi or spores.
Vetericyn is non-toxic, steroid and antibiotic free and is a no-rinse solution. You can spray it around the eyes, ears, nose and mouth of your pet. Think of it as a saline solution, but with the ability to kill any bacteria, virus or fungus.
It will also not sting your pet. We have all grown up thinking that something has to bubble or sting to work. However, this is not a reaction from the body, nor is it how it repairs itself or fights infection. When you spray Vetericyn on your pet, nothing happens. It won't bubble, foam or fizz. Your pet won't wince or cry out, or even run when he sees you bring the bottle out.
Vetericyn is great for hot spots, ringworm, ear infections and all kinds of topical infections or wounds.
Made up of compounds similar to those produced by the animal's own immune system, Vetericyn will not harm healthy tissue. It kills 99.999% of bacteria, viruses, fungi and spores including E.coli and Staph (MRSA).
Vetericyn is even safe enough to use on puppies and kittens, and it won't harm your pet if they lick it.
Vetericyn should be included in everyone's Pet First Aid Kit.

http://www.vetericyn.com



Pooches For Parkinson's
Roy and Lynn's Rodins' Parkinson's Ride Across America! "PD Challenge 2012"
We are checking in weekly with Roy & Lynn Rodin who are traveling by bicycle from Seattle, Washington to Miami, Florida to raise awareness for Parkinson's Disease. They are taking on this 4,500-mile journey with their two dogs, Oliver (a 65 pound Springer Spaniel) and Samantha (a 90 pound Labradoodle).
Currently, they are in San Francisco, where the streets are narrow, so they are unfortunately unable to tote Oliver & Samantha in the dog trailers because there is not enough room on the shoulders. Normally Roy pulls Oliver and Lynn pulls Samantha. Oliver and Samantha are being spoiled with all of the new places they are visiting. They have traveled approximately 1,000 miles, with only about 3, 500 to go.
Roy's Story: Cat's out of the bag.... so here's my Story. It all started several years ago with a thumb twitch on my right hand, not always...just when I positioned my palm face up. It was a nurse practitioner that mentioned the possibility of Essential tremors or possibly even Parkinson's Disease. The findings were conclusive to a 99% probability of accuracy. My twitch now had a name. Parkinson's Disease (PD).
I became an active advocate for Parkinson's Disease. I've organized fundraisers for the National Parkinson's Foundation as well as the University of Miami /Miller School of Medicine at Olympia Gym in Aventura.
I'm making it my charge to educate people living with PD and their caregivers about the opportunity to participate in clinical studies that will hopefully better treat or better yet, cure Parkinson's.
On July 18 2012, I underwent Deep Brain Stimulation (DBS) in an effort to reduce my physical motor symptoms caused by Parkinson's' and hopefully to cut down on the dozens of medications I was taking every day. Embarking on this journey, I hope to prove to myself and others that I may have Parkinson's, but Parkinson's does not have me. Together we can make a difference and find a cure.
Lynn's Story: Having been married for a little over 4 years and struggling with Roy's Parkinson's diagnosis as our 1st year anniversary present, we have decided, with our dogs, Oliver and Samantha, to take a 4,000 mile cross-country journey via bicycle to help put in perspective our personal struggles, both individually and as a couple
This journey, through the grueling physical trial of biking cross-country, will mold our confidence of ourselves and each other and strengthen our bond that together we can overcome our obstacles. In the hopes that by being selfless, we may find ourselves and find our way through this new and wonderful world of Parkinson's.
The Cause: The more our message gets out there, the more help, awareness and education we can provide to facilitate people living with PD and their caregivers about the opportunity to participate in clinical studies that will hopefully better treat or better yet, cure Parkinson's.
Have a clean T-shirt? A place to stay? A warm meal? All efforts are welcome. The more contributions we receive the more donations go directly toward Parkinson's foundations for research. The ultimate goal is to give the maximum amount to charity to support this great cause.
In addition, we absolutely welcome the opportunity to have others ride with us for this great cause. View our journey route and if we are coming through, or near your town, please contact us for details on where we can share this journey together.
PD FACTS
- It is estimated that about 1.5 million Americans have Parkinson Disease.
- Approximately 60,000 people are diagnosed each year.
- About 10%-20% of those diagnosed with PD are under the age of 50, and about half of those are diagnosed before age 40. Some are even diagnosed as early as the age of 21.
- Someone is diagnosed with Parkinson Disease every 9 minutes.
To donate or sponsor the PD Challenge 2012, please visit http://www.pdchallenge.com.



The Dogfather's Grooming Tip with Joey Villani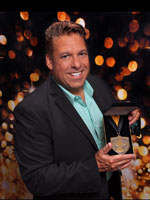 Selecting The Right Shampoo & Conditioner
If you are going to bathe your pet at home, you have probably walked the many, many aisles of pet shampoos and wondered which one is the best for your dog?
The answer is not black or white, as it depends on your dog's particular needs. If you want just a clean dog, then there are many products that will clean your pet. But, that's all they are going to do.s
However, if you are looking for a shampoo to do something, there are some that enhance the color, some that make it shinier and some that add texture. The problem with a texture shampoo is that it needs to be used in conjunction with a haircut. What the texture shampoo will do is enhance the coat with fillers. This will make the coat look fuller, thicker and coarser. This shampoo will only do these things if the hair is recently cut short. If your dog has long hair, the weight of the coat will keep this shampoo from making any changes to it.
If you are looking for an optical brightener, you should be able to achieve results right away. But the misconceptions people have are that shampoos with optical brightness, like Blackout, are not going to take a dog with grey hair and make it white. It is not a dye. These shampoos will only enhance the current color of the dog.
If you want your dog to shine, look for a product that contains silicone or oils.
Remember, shampoos and conditioners go together. If you are going to purchase both, which you should, make sure you get the same brand. They are made to work together.
Animal Radio® News with Stacey Cohen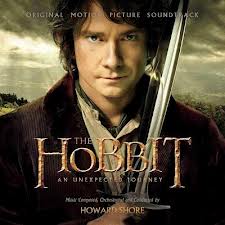 27 Animals Died Filming The Hobbit
Just a few days before the film premiere of The Hobbit in New Zealand's capital, Wellington, the long-awaited Peter Jackson adaptation of JRR Tolkien's first foray into Middle-earth is under attack from several quarters. Its Hollywood producers stand variously accused of cruelty to animals, suppression of the press and exploitative merchandising. The latest film is set to be a huge international moneymaker, even before merchandising and benefits to tourism are taken into account. Jackson has been forced to defend against claims that 27 animals died due to mistreatment during production. "Extraordinary measures were taken to make sure that animals were not used during action sequences or any other sequence that might create undue stress for the animals involved," Jackson has said, going on to point out that more than half of the shots of animals in the film were computer-generated. Animal wranglers who worked on the film admit that none were harmed during filming, but they claim the production company is responsible for the deaths of horses, goats, chicken and sheep kept at a nearby farm. The wranglers are backed by People for the Ethical Treatment of Animals (PETA), which is threatening to demonstrate at the premieres in New Zealand, Britain and the US, calling for full CGI in all scenes involving animals. PETA said last week that "five whistleblowers" had reported more than two dozen animal deaths, which they claim, were ignored. In response, the producers, Warner Bros Pictures and New Line Cinema, have released a statement suggesting the allegations "can be traced to freelance animal wranglers who were dismissed by the production over a year ago." The film is the first of three to be made by Jackson based on the characters in The Hobbit. A new set of rows is likely to herald the release of the second part, The Desolation of Smaug, in December next year.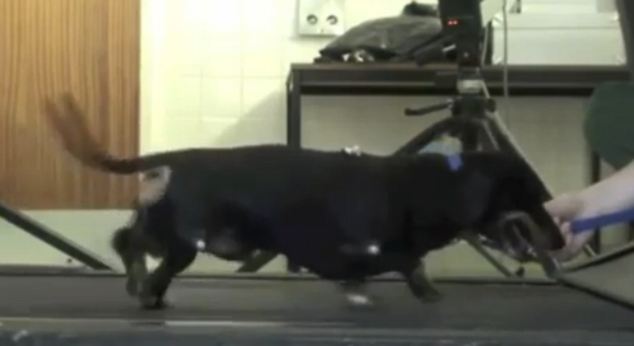 Paralyzed Dog Walks
A pioneering treatment for spinal injuries has helped a paralyzed dog walk again. Jasper injured his spine in 2008. He couldn't move his hind legs. Scientists at the University of Cambridge took cells from Jasper's nose and injected them into his damaged spinal cord. He started walking again with a harness and was eventually able to walk on his own. "The cells we used, when they are in the nose. they usually help nerve fibers to grow from the nose into the brain," said University of Cambridge professor Nicolas Jeffery. "That's their normal function in the nose. The idea is when you transfer them into the spinal cord, or anywhere else in the nervous system, that they might also help new nerve fibers grow from one place to another." The study has helped other dogs with spinal injuries regain limited use of their legs. Researchers say, however, the procedure would not likely benefit humans with spinal injuries.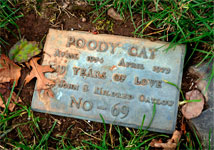 Girl Scouts Unearth Gravestones
The gravestone is heart shaped with an inscription, a memorial to a dearly departed pet named Chickie. "You will always be my love," reads the gray slate embedded in the earth. "I hope someday we will be together again." Until last month, Chickie's gravestone, and about 1,000 like it, lay buried under dirt and grass behind the Connecticut Humane Society's headquarters on Russell Road. That's when Girl Scout Troop 10487 launched a community service project to unearth the memorials and clean up the pet cemetery. "It's a lot of hard work," Troop Leader Robin Kamansky said. "The girls really deserve credit for it." The troop came upon the old pet cemetery while looking for a Silver Project, a task requiring at least 50 hours of community service that Girl Scouts must complete to become senior scouts, Kamansky said. The troop was exploring a walking trail behind the humane society when they realized there were hundreds of pet gravestones buried on the grounds, Kamansky said. "You could feel the stones under your feet," she said. "Some you could see partially." The troop approached the humane society about the project, and quickly settled on the scouts uncovering the graves and fixing up the cemetery, society spokeswoman Alicia Wright said.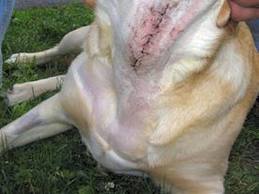 The Ethics of De-Barking
Dog debarking surgery is being performed at animal hospitals across the country, including Colorado, but at least one veterinarian says it is a touchy issue. Castle Rock resident Dawn Hern told CBS4 she had no choice to do the surgery because her dog simply would not stop barking. Most cities have a noise ordinance, and Hern had already received complaints, fines and even a court summons about her barking dog. She doesn't care who thinks she's cruel; she simply didn't want her dog taken away from her. Lucy Lou was Hern's family dog. But like the saying, her bark was worse than her bite and it was causing problems in her neighborhood. Castle Rock has a five-minute barking ordinance. After five minutes it's considered a nuisance. "We had a neighbor that did not like dogs barking and she was a barker," Hern said. The Herns had her undergo a surgical procedure. "We had her vocal chords snipped," Hern said. Dr. Kevin Fitzgerald of Alameda East Hospital said. "With a debark, I'm not a fan of them. At this hospital I can't remember the last one we've done," Fitzgerald has performed debark surgeries as a last resort in the past, but he's concerned about the ethics issue. "Debarking dogs is really an emotional topic. Dogs bark, dogs bark for attention, dogs bark to communicate," he said. The surgery doesn't always solve the problem. "Sixty percent of dogs, even after surgery, form scar tissue that bridges the area and they still can produce some sound," Fitzgerald said. The Herns did try several non-surgical methods but they didn't work. They had to have Lucy Lou debarked three times before it was successful. "I'd rather keep my dog than give my dog up," Hern said. Lucy Lou died from cancer about five years ago but it wasn't related to debarking surgery. There's an online petition with over 135,000 signatures asking veterinarians to stop the procedure.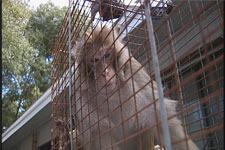 Fugitive Monkey Gets New Home
A rhesus macaque monkey that was captured last month in Tampa Bay, Florida will soon be moving to a new home. The fugitive monkey, dubbed Cornelius, eluded authorities for more than a year, until he bit a woman outside her home. A spokesman for the Florida Fish and Wildlife Conservation Commission told The Tampa Bay Times that Cornelius will "likely be signed over" to Vernon Yates, the man who helped capture the rebel rhesus. Since his capture on October 24th, Cornelius has been quarantined on Yates' property, but he will soon get upgraded quarters. Yates is planning on giving him to Wild Things, a zoo in Dade City. The facility already has nearly dozen other macaques, including a female named Coco who may be housed with Cornelius. So far Cornelius is adjusting well to his newfound captivity. His vets say he is a "surprisingly mellow" monkey and hasn't shown any signs of aggression.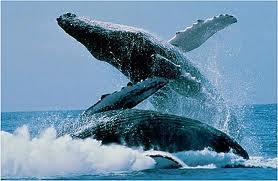 Good News For Whales!
Whale meat appears to be falling out of favor in Japan. A new International Fund for Animal Welfare poll shows that 88.8 percent of the Japanese people haven't purchased any whale meat over the past 12 months. Meanwhile, only 27 percent are in favor of whaling, and just 11 percent "strongly" support it. And support for whaling appears to be generational. The practice has the largest backing from 60-to-69-year-olds, at 18.6 percent, while just 2.6 percent of 15-to-19-year-olds old "strongly" support it. In addition, 85 percent are against using taxpayer money for the construction of a new factory ship for whaling. Whaling became an international environmental concern in the mid 20th century, after several whale species became endangered. The decline in the animal's numbers have led to quotas, moratoriums and bans on killing certain whales.



NEWS UPDATE Brought To You By ScoopFree.com. Free Shipping on trays plus up to $20 off your first subscription.

Listen to the entire Podcast of this show (#680)