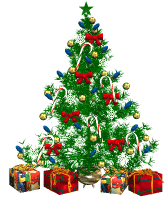 2016 GIFT GUIDE FOR THE PET LOVER
Do you need thoughtful gifts for the pet lover in your life? Animal Radio knows it's not always easy to buy gifts for someone and buying for pet lovers can sometimes be hard as well. We wanted to make it easy for you to leave them a special treat under the Christmas Tree this year. We are kicking off Black Friday with some great Gifts For the Pet Lover. Whether you like to visit stores or shop online, we've got you've covered!
Every week we will add new items for the pet lover and their pets, which will include everything from items to clean up messes, accessories, as well as toys and treats, because our best friends deserve to have something under the Christmas Tree as well.
Here are some Great Gift Ideas:


Zukes Mini Treats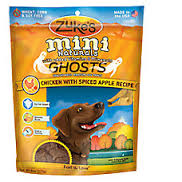 For over 20 years Zuke's has been making healthy, natural dog treats that energize and entice your dogs, and they continue to innovate with a new line of nutritious food launched this year. All of Zuke's treats are free of harsh additives, preservatives, and common allergens like wheat, corn and soy and are made with the best wholesome, nutrient-rich ingredients that nature has to offer. They also make great stocking stuffers.

Isle of Dogs
Isle of Dogs' grooming products, CoCoCleanTM. uses coconut oil, which has a multitude of benefits for dogs' coat and skin. It promotes soft, healthy and strong hair; helps relieve dry, itching, flaky and irritated skin; strengthens the protective skin barrier; and is also an all-natural, refreshing deodorizer. The CoCoCleanTM line consists of gentle recipes with exclusive, matching fragrances to leave dogs soft, clean and sweet smelling. Also offered by Isle of Dogs, the Daily EssentialsTM dog treats are crafted from a very simple recipe that includes only grains, fruits, vegetables and herbs. Made without gluten, dairy, wheat, meat, added salt, corn, added sugar or soy, these vegetarian treats are sourced and made in the USA.

Paw5 Wooly Snuffle Mat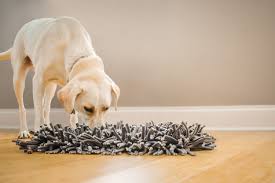 An entirely unique experience, Wooly engages dogs' powerful sense of smell as they snuffle, snort, and sniff their way through dinner or treat time. Built to stimulate a dog's natural foraging instincts by mimicking the hunt for food in grass and fields, Wooly feeds both their belly and their brain. Dogs have a sense of smell 40 times greater than our own and eyesight that is far worse than ours. They see the world with their noses, and Wooly plays to their snuffly strengths. Any breed any size - easy to clean (washer & dryer).

PrideBites Tuff Balls Emoji Series (Set of 3)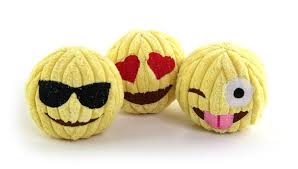 Emojis were one of the hottest trends of 2016 - they even celebrated their own day. Everywhere you look - the pool, a fashion runway or even possible Halloween costumes - there are emojis. But what about emoji fun for our pups? These three ultra lightweight toy balls (crazy, shades and heart eyes) are perfect for indoor and outdoor use and pack easily for travel. Take one, or take em all, either way you can't go wrong! They make great stocking stuffers!

Apollo Peak Cat Wines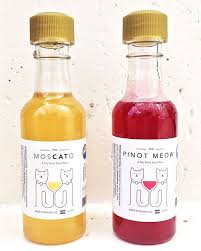 MosCATo and Pinot Meow are cat wines infused with catnip. Now you can enjoy a glass of Vino with your Gato. They are non-alcoholic, and while they don't contain grapes, they are made with beets. Beets are safe for cats plus it gives the wine a red tint like real wine, without using food coloring.
Some cats just play with the glass, while others start drinking it and acting a little funny. What do you think you cat would do?
Visit Website


Tall Tails Puppy Gift Set
The Perfect Puppy Gift Set is a great starter kit for furry new members of the family. The three-piece gift set includes a warm fleece blanket - size 20" x 30" - a Waterwoof™ pad with triple layer protection to guard against accidents - size 24" x18" - and a squeaky 5" soft bone toy to enjoy during playtime. The gift set is available in Houndstooth and Hunters Plaid fashions.
They also have the Tall Tails Best Buddy Gift Set, which is the perfect way treat man's best friend. The gift set for an older dog includes: a warm fleece blanket - size 30" x 40" - a Waterwoof™ pad - size 33"x 21" - and a squeaky 9" soft bone toy to play with.
These are the perfect gifts for furry best buddies and thoughtful welcome home packages for new puppies and dogs.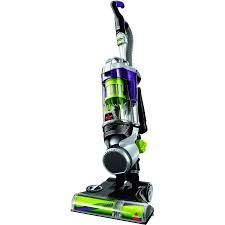 Bissell Pet Hair Eraser Vacuum
You might say that a vacuum is a BAD idea for a gift. But just think about it - don't you want to make your pet lover's life easier? What can be easier for someone who does a lot of vacuuming than to receive this as a gift?
The Pet Hair Eraser (MSRP $249.99/$269.99) has some notable features, including:
- An innovative tangle-free brush roll, eliminating the need to deal with the inevitable hair ball that forms in your vacuum
- Hands-free empty canister featuring a cyclonic spooling system-keeping you far away from the usual 'yuck' that comes with emptying the canister
- Edge-to-edge suction - providing a more efficient clean and leaving no trace of your four-legged family members
- SmartSeal Allergen System that captures allergens and eliminates lingering odors with Febreeze
- Specialized Pet Tools, including a LED-lighted crevice attachment and the TurboEraser, which help remove embedded pet hair anywhere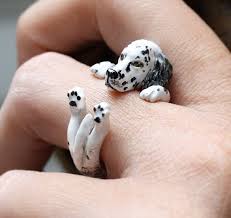 Hug Dog Ring by Dog Fever
Why not get the pet lover a ring, which is a duplicate of their pooch? The Hug Dog Ring is available in over 40 dog breeds and can even be customized and engraved with their dog's name. It comes in sterling silver or with hand painted enamel. This ring is sure to be a hit with every pet lover!
- Dog Fever Jewelry is new to the USA
- Dog Fever Jewelry is designed and handcrafted in Milan, Italy
- Jewelry includes hug ring (ring that hugs your finger), bracelets, necklaces and earrings dedicated to mans best friend
- Available in 925 sterling silver or 925 sterling silver with hand painted enamel
- Over 40 dog breeds available - choose your breed!
- Can be custom made and engraved with your dogs name (send in a picture of your dog for accuracy)
- Can be made in 18kt gold with diamonds for the dog's eyes!
- Loved by celebrities including Lady Ga Ga
- Available in leading jewelry stores, gift and dog boutiques and online




The Big Cat Is Back
Tippi Hedren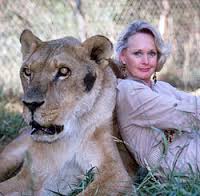 Actress and Animal Activist Tippi Hedren (The Birds - Shambala Big Cats Preserve) returns to Animal Radio to talk about life living with Lions, Tigers and Ligers, oh my. She rescues tigers that were purchased as pets and out-grew their homes. She's also forged legislation that outlaws exotic animals as pets. Animal Radio will hook you up with her new autobiography, Tippi.
Tippi Hedren is finally setting the record straight in her highly anticipated memoirs, TIPPI. Not only does Tippi spill the beans on her relationship with Alfred Hitchcock and how she got the role in the move Birds, but how her bit cats preserve Shambala was started.
Director Alfred Hitchcock originally discovered Tippi's talent, but the generous benefactor would become a repulsive and controlling director who contractually controlled her every move for many years. Tippi talks about the dark pain she endured working with him on their most famous collaborations, The Birds and Marnie, and how as a single mother she shielded her daughter from her struggles on and off Hitchcock's set. Tippi explains that her parents taught her to be a smart girl, so she never let herself get in too deep and that her relationship with Alfred Hitchcock never got too terrifying or too awful.
Difficult as her experiences with Hitchcock were, they nearly paled in comparison to her time on the set of Roar, a film starring dozens of live lions and tigers, which has become one of the most notorious film productions of all time.
Tippi explains that they were originally going to use Hollywood-acting animals, but when the trainers of those big cats read the script, they said they didn't have enough animals to do the movie and told her to get her own. So that is what she did. At one point they had over 70 animals that they had acquired to do the movie. This included lions, tigers, mountain lions and leopards. Surprisingly, all of these animals were rescues.
The production of Roar became a big endeavor for Tippi. Their planned 9-month shoot actually took five years to complete. She states it became much more than a movie, it became an "issue." She wanted to know why all of these animals were being born in the United States to become somebody's pet? Turns out that selling these animals was a huge business. Thankfully this business is not as big as it was, as people are becoming wiser about having these dangerous animals as pets.
Melanie, Tippi's daughter, was also involved with the film, and grew up with these animals. Tippi explains it was dangerous, but that they learned very quickly that they are not pets and it is not smart to be involved with them.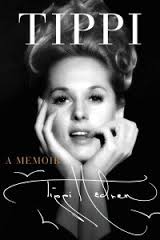 Shambala, Tippi's big cat preserve, was started because of this and she vehemently states that she does not advocate the purchase of these animals to become pets. These animals can grow up to 500 pounds. Even the most docile pet can inflict serious harm and even death on a human in an instant. They even had some close calls on the set of Roar.
All of the animals at Shambala are all behind fences and no one goes in with them or has hands on with them. While Tippi had around 100 animals at the time of shooting the movie, currently there are about 40 of these animals living at Shambala, which is funded by donations. Tippi lives on the preserve and people always ask her if she misses living in the city. She says no, she's got this magnificent place and can look out at lions and tigers and can hear them roar and talk to each other and it's the most beautiful place in the world.
Tippi has worked on legislation making it illegal to have these animals and while she has been successful, she has also received threats on her life. This is because there is big money involved with selling these animals and people don't want to stop.
Tippi has had an unusual life and enjoyed writing her book. She hopes the readers will enjoy reading it as much as she's enjoyed (or been scared too death) living it. She states she's taken every advantage of every door that opened for her, as well as opening some herself. She even considered calling her book, "The Open Door,' as we've all had doors that were opened to us. She says that you may open a door and look through it and say, "Oh, that looks interesting." Or, you open a door and say, "Uh-oh, not going through that one. If you're smart!" She says maybe one day she will write that book!
Tippi has had an incredible life and she says if she were to do it over she would probably do it the same way!
Filled with sixteen pages of beautiful photos, Tippi is a rare and fascinating look at a private woman's remarkable life no fan can miss.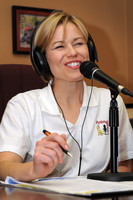 Dogs Get The Flu Too - Canine Influenza - Dr. Debbie
Can you give your dog the flu, or catch it from him? No way. But dogs can become infected with their own strain of canine influenza. With much attention on the tough human flu season, it's a good time to talk about the differences, and similarities, between human and canine influenza.
What is Dog Flu?
Canine Influenza, also known as H3N8, is a relatively new dog virus identified in 2004.The disease mutated from a strain of the equine influenza virus and was first detected in racing greyhounds. Canine influenza has migrated across the country and infections have been detected in 39 states, with heavy reports in recent years in New York, New Jersey, Florida and Colorado. However, some areas of the country have yet to report a single case of canine influenza.
Although the human flu peaks in winter seasons, canine influenza doesn't show seasonality; rather dogs can acquire canine influenza all year round.
The Illness
A dog sick with canine influenza develops respiratory infection signs similar to kennel cough that last three to four weeks. Symptoms include coughing, gagging, sneezing, runny nose and high fevers up to 104-106 degrees. Normal dog temperature ranges 101-102 degrees Fahrenheit.
Most dogs infected with canine influenza will get sick and recover. But like the human flu, fatalities can occur. Approximately 5-percent of canine influenza infected dogs may die, usually to secondary pneumonia. Older pets, pups, or those with chronic illness are more likely to develop pneumonia than the average healthy dog.
There isn't a specific treatment for dogs infected with canine influenza, but most dogs recover with supportive care including good nutrition, rest and maintaining adequate hydration. Severely ill pets with secondary bacterial pneumonia may be hospitalized and treated with IV fluids and antibiotics.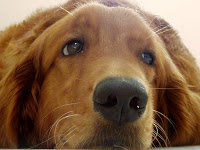 Dog Flu Transmission
Dog flu is similar to human flu in that it is spread by aerosol transmission as well as through contact with contaminated items. Since dogs don't cover their cough or sneezes, the virus is easily carried through respiratory droplets to other dogs and items in the immediate area. Any place that canines frequent, or spend time around, can become contaminated by infected dogs - that includes water bowls, surfaces and even human hands.
What do you do if you notice your dog's play pal is coughing, sneezing and has a runny nose? Separate your dog immediately and closely monitor your dog for symptoms for 7 days - the time it takes for symptoms to appear after exposure to the virus. If symptoms develop, call your veterinarian.
Pass that timeline and you are probably fine. But don't forget that 10 to 20-percent of infected dogs will shed the virus, but never show any symptoms of illness. These apparently healthy carriers can go on and spread the infection to other dogs without ever becoming ill.
Vaccination and Prevention Steps
A vaccine, produced by Merck, is available through veterinarians for canine influenza. But just like the human flu vaccine, it doesn't guarantee your dog CAN'T get sick. However the vaccine is helpful in decreasing the severity of infection and decreasing the spread of virus.
Vaccination for canine influenza isn't recommended for every dog at this time. Lifestyle and geographic location influence an individual dog's risk of acquiring canine influenza. Dogs that frequent high-density dog areas are at increased risk of canine influenza and are candidates for vaccination. So if your dog goes to areas like the dog park, trainer, groomer or boarding facility, ask your veterinarian if vaccination is a good idea.
Don't think you have to keep your dog locked in the house forever to hide from canine influenza. For most dogs, the risk of contracting canine influenza is quite small. Good sense and preventative steps are useful to avoid dog illness. These include quarantining new or sick dogs, using good hygiene through disinfection and hand washing and avoiding unnecessary contact with suspected infected dogs, especially if your dog is young, old, or has a compromised immune system.
What Should Pet Owners Do?
Flu awareness and preparedness makes good sense - for both people and pets. But remember that there are other causes of canine respiratory disease. So just because you hear a cough doesn't mean your dog has the flu. Ask your veterinarian about your pet's individualized risks for acquiring canine influenza.
For more information about canine influenza visit the CDC (Centers for Disease Control and Prevention) or Merck.

Featured veterinarian known as "Dr. Debbie" on national pet radio program, Animal Radio. Ebook author of "Yorkshire Terriers: How to Be Your Dog's Best Friend"; "Pugs: How to Be Your Dog's Best Friend"; "Mini Schnauzers: How to Be Your Dog's Best Friend"; and "Shih Tzu: How to Be Your Dog's Best Friend."
5 Ways To Give Back To The Pet World
Robert Semrow, Listomania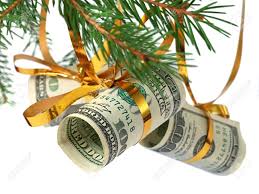 For many the holidays are traditions. For some it's about food and still others it's about family. In these busy times, it's important to remember that the season is really about giving. This season I thought I'd share five ways that you can give back to the pet world.
My first way is one that may seem obvious. Scrooge's, here's a perfect way to avoid 3 ghosts visiting you on Christmas Eve and a way to make a huge difference. That's right - cash or a gift card. A cash donation, especially to a local organization that operates on small budget, makes a huge difference. It gives them much-needed funds and flexibility to continue their efforts.
Cash certainly isn't the only thing that makes a difference, especially at this time of year. One of the best things that you give at this, or anytime of the year, is your time. Like all organizations, rescue groups find themselves short-handed at this time of year because of holiday travel, events and commitments. Volunteering your time helps fill in holes that are desperately needed and greatly appreciated. From walking and playing with pets, to cleaning cages, to office assistance or just spending time with the animals to help with socialization skills, helps. Every minute you spend volunteering can have a profound effect for the rescue group.
Wish list items. Every organization out there has a wish list of much needed and appreciated items that help care for the pets. From toys to treats to reams of paper and office equipment, the lists are usually posted on their website and easy to find and these days easy to fill. You can place an order at your favorite online shopping site and have it delivered to them.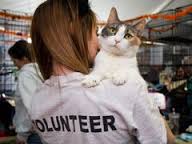 Donate your company's expertise. Whether it's construction skills, photography skills, accounting skills or any other business, it's likely to be something that can help the group out. Even something as simple as sharing their story and efforts with your customers can make a huge difference and create connections that lead to lives changed and lives saved.
Become an Evangelist for a cause or group. That's right, you can be a loud voice for those without a voice or the time to express their voice. All of these groups need help with their efforts on social media, regular media and local events. It is overwhelming to try to find the time to promote, share and reach people on all of these different media platforms. You can do this quickly and with a little extra effort, you can really help them get their messaging and stories out to a wider audience than they may have time or expertise to do themselves.
One bonus way I want to share with everyone is to consider "fostering a pet for the holidays." Many organizations have a unique program that specifically places pets in homes during the holiday season. This gives the pets a warm home, even if it's just for the holidays. It's a great way for the pets to socialize and work on their interaction skills as well.
There are many more wonderful ways to give back to the pet world. As you're checking your list twice, make sure you add a "Gift to Local Rescue" to that list. You will give them something they need and you'll likely receive much more back.

Share your holiday pet rescue giving suggestions on our Animal Radio Facebook Page.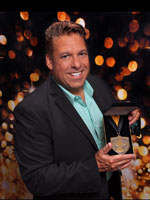 The Dogfather's Grooming Tip with Joey Villani
How To Make Your Dog Look Younger
Surprisingly Joey is frequently asked how people can make their dogs look younger by grooming them. People want to look younger so it is natural for them to want their pets to look younger too.
If you want to make your pet looks younger, you need to go to a professional groomer, but you can direct them to what you want done with your pet.
For example, if you have a dog that needs to get regular haircuts, just by keeping their hair on the shorter side, will naturally keep the younger puppy look.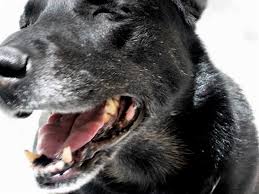 Joey gives an example of people. Think of some recording artists that got older and had long hair when they were young but by keeping the long hair as they got older, it made them look a lot older. However, when one of them cut their long hair, people would comment on how it took 10 years off of them. Basically it's the same for your dog. Keep it short and it will make the dog look younger.
Another thing you can do is dyeing your dog's coat. Joey has dyed muzzles on dogs as well as complete coats. If your dog is starting to grey, there is no reason you can't dye them back to their natural color. Men do it so why not do it to our pets if it makes you happier.
There is a special pet-friendly hair color that professional groomers use on dogs. However, the human product, Just For Men, has been used on dogs' muzzles for years.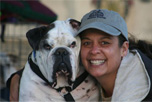 Animal Radio News - Lori Brooks
Rising Pet Health Care Costs
There's a new report out that says pet owners may shell out as much, or more, money for their pets' health care as they do for their own health care. It's mostly because of pricey new technologies and more advanced treatment options. The report from Healthy Paws Pet Insurance, which sells medical coverage for dogs and cats, crunched the numbers from 215,000 claims submitted by their customers during a one-year period. The most common accidents and illnesses for dogs include stomach issues, often from ingesting human foods like chocolate and other sweets. Other big problems for dogs include skin conditions, ear and eye infections, growths and their removal, chronic allergies and pain. As the report shows, stomach and skin issues also affect cats, as do urinary tract infections, cancer, kidney disease, eye and ear conditions and heart and respiratory problems. The report found that stomach ailments in pets could cost more than $6,000 to diagnose and treat, while growths and lumps can cost upwards of $15,000 because they may involve cancer. Heart surgeries can run as high as $20,000 and monthly medication bills can add up to more than $100. The most expensive insurance claim Healthy Paws has seen for a dog involved a 3-year-old female French Bulldog diagnosed with intervertebral disc disease with a final bill of $44,296. The highest claim for a cat topped $14,000. The 10-year-old male cat was diagnosed with liver cancer, which required a biopsy and surgery. But, less life-threatening conditions can be expensive too, with ear infections costing up to $250 a visit.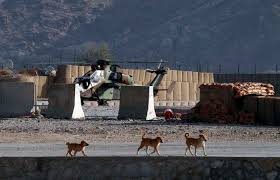 Military Pets Dubbed "Pests"
There are thousands of American soldiers serving in the Middle East and many of them find stray cats and dogs that become their pets. They create bonds while the soldiers all chip in to care for the adopted pets. Now the pets hanging around military bases in the Middle East have been dubbed "pests" by the local authorities who are trapping them with plans of exterminating them according to the group Guardians of Rescue. The soldiers, wanting to save their beloved pets, have reached out to Guardians of Rescue and the organization has started collecting donations for their mission to rescue five pets of soldiers who will be picked up in the Middle East and flown back here in the states where the 2 cats, 1 kitten and 2 dogs will be waiting for their military pet parents when they return from duty.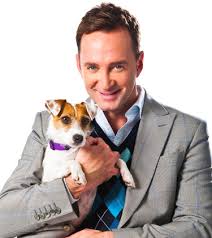 TV Host Matches Gifts to Rescue
Television host and fashion guru Clinton Kelly, who stars on ABC's "The Chew," has once again kicked off the giving season by generously matching gifts made to the same pet rescue that he adopted his dog Mary from six years ago. This year the gesture has landed Kelly on the cover of Woman's Day Magazine. For the article, Kelly also took the time to help make over several lucky dogs and cats at the Pet Rescue facility in Harrison, New York and their transformations are featured in the magazine as well.
Signs of Holiday Stress in Dogs
The holidays can be stressful for everyone, both humans and our pets. While some dogs enjoy the increase in activity and new experiences that come with holidays, there are lots of others who are not fans of change and all the chaos that can come with it. That's why it is important to be able to recognize signs of stress in your pet, so you can remove them from dangerous situations and help them relax. Dogs have their own ways of letting you know, "I am freaking out." So, Camp Bow Wow has a list of some signs of stress in dogs: Lip Licking and Yawning - Both are indicators of stress. If a dog is being hugged, tugged on, etc., and begins lip licking and yawning these are warning signs, which are a clear indicator that he/she is now anxious. Wide eyes and showing the whites of the eye both indicate that a dog is stressed out and often dogs with this expression avoid your gaze as well. Raised hackles - For a dog, this is an involuntary response to his environment and can mean the dog is nervous and anxious. Stiff Wagging Tail - A dog that is experiencing stress (and may bite) will wag its tail in a stiff manner. Look out for a tail that is pointed high and moves quickly back and forth. Cowering or Tail Tucking -This behavior indicates that a dog is fearful. Pacing and inability to settle down - A dog that is stressed may also pace around an area and not be able to relax into one spot. How to Comfort Dogs Showing Signs of Stress: Provide a safe space - You can set up a crate, a separate room, bed, or other escape where the dog can lie down and not be bothered. It's important to ensure those around the pet to leave it alone when it goes to its safe space. Remove your pet from stressful situations - If a pet is stressed in a particular setting, the best thing you can do is to remove it from the situation entirely. Exercise the dog before a gathering or chaotic times like opening gifts with children. Try a calming aid - There are also calming aids available like slow-paced classical music, natural calming sprays, thundershirts and pet rescue remedies that could help take the edge off your pet.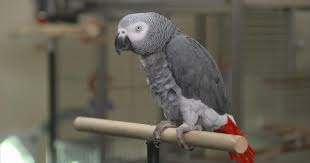 Parrot Is Only Witness in Murder Case
Court proceedings are underway in Newaygo County, Michigan, where a preliminary hearing has been held for a woman accused of murdering her husband and their parrot is the only apparent witness. The couple's pet, an African Gray parrot, apparently witnessed the shooting and began repeating words from the victim just moments before his death. The parrot has been recorded as saying, "Don't (blanking) shoot" then the bird mimic words of an argument between a male and female. The prosecutor in the case has said if needed, he would use the parrot as a witness in the case against the woman.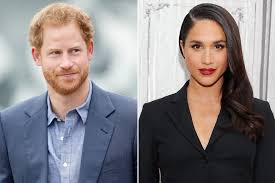 Prince Harry Dating Dog Lover
Prince Harry is dating 35-year-old actress Meghan Markle, a real dog lover and animal rescuer, as well as one of the stars in the cable series Suits. She recently posted on Twitter a photo of her dog Guy wearing a sweater with the British flag on it. The sweater was a hand me down sweater from her older dog when he was a puppy. She also included with the post the hash tags #puppylove #adoptdontshop.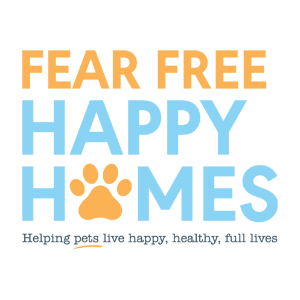 NEWS UPDATE brought to you by Fear Free. "Take the 'pet' out of 'petrified'" and get pets back for veterinary visits by promoting considerate approach and gentle control techniques used in calming environments.

Listen to the entire Podcast of this show (#889)