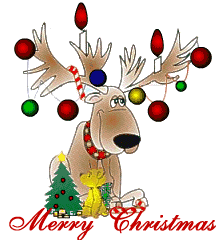 HAPPY HOLIDAYS FROM THE ANIMAL RADIO ZOO CREW
Furry Holiday Special - Grab your pets and join us for our special holiday weekend show including Actress and Comedian Jo Anne Worley along with stories and music for pet lovers like us. ASPCA President Ed Sayres also has the low-down on how dogs and cats came to be.








Jo Anne Worley Returns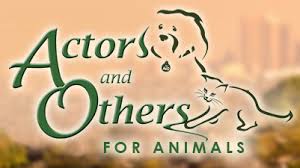 Actress, Comedian, President of Actors and Others for Animals, and all-around funny gal Jo Anne Worley (Laugh In) returns to Animal Radio to talk about her one true love, "Harmony," her 5-pound Yorkie. She proves that laughing and loving animals is all we need to be a happy soul.
Actors and Others for Animals was founded in 1971. Some of the original founders were Doris Day and Lucie Arnaz. They utilized the celebrity status of those early members to draw vital media attention on the plight of animals and influence needed change. They are NOT a celebrity-funded organization, nor does Actors and Others only serve individuals in the entertainment industry. They serve low-income pet guardians in times of hardship and need.
Jo Anne Worley is currently the President of Actors and Others for Animals. Their main mission is to eliminate pet overpopulation, ensure good care and protection for pet companions and provide referral and financial support for economically challenged pet guardians. Their vision is that every dog or cat finds a loving home where they are responsibly cared for, treated with dignity and respect and protected from cruelty, neglect, abandonment, hunger, illness or injury.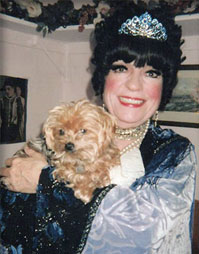 At home, Jo Anne is owned by her little rescue dog, Harmony. She used to have larger dogs, but found it difficult to travel with them. At one point, she was doing charity work and raising money for an organization called Hearts for Hounds in Long Beach, California. They rescue small dogs, so Jo Anne called them up and said she needed a dog that she could easily carry on an airplane. They told her that they had a wonderful and special dog that they were saving and that her name was Harmony.
While Harmony is a rescue dog, Jo Anne says Harmony actually rescued her. Harmony, who is a Yorkie and weighs 5 pounds, now travels everywhere with Jo Anne on her shoulder, in one of her many-colored knitted purses like a papoose.
Jo Anne has had Harmony many years, but how many she won't say, because she never discusses her age nor Harmony's. Jo Anne says her job is to anticipate Harmony's needs so she doesn't have to ask for anything, and Jo Anne doesn't mind it a bit!




The Origin of Cats and Dogs
Ed Sayres, ASPCA President

It is reported that the following edition of the Book of Genesis was discovered in the Dead Seal Scrolls. If authentic, it would shed light on the question, "Where do pets come from?"
And Adam said, "Lord, when I was in the garden, you walked with me everyday. Now I do not see you anymore. I am lonesome here and it is difficult for me to remember how much you love me." And God said, "No problem! I will create a companion for you that will be with you forever and who will be a reflection of my love for you, so that you will know I love you, even when you cannot see me. Regardless of how selfish and childish and unlovable you may be, this new companion will accept you as you are and will love you as I do, in spite of yourself."
And God created a new animal to be a companion for Adam. And it was a good animal. And God was pleased. And the new animal was pleased to be with Adam and he wagged his tail. And Adam said, "But Lord, I have already named all the animals in the Kingdom and all the good names are taken and I cannot think of a name for this new animal." And God said, "No problem! Because I have created this new animal to be a reflection of my love for you, his name will be a reflection of my own name, and you will call him DOG."
And Dog lived with Adam and was a companion to him and loved him. And Adam was comforted. And God was pleased. And Dog was content and wagged his tail.
After a while, it came to pass that Adam's guardian angel came to the Lord and said, "Lord, Adam has become filled with pride. He struts and preens like a peacock and he believes he is worthy of adoration. Dog has indeed taught him that he is loved, but no one has taught him humility." And the Lord said, "No problem! I will create for him a companion who will be with him forever and who will see him as he is." The companion will remind him of his limitations, so he will know that he is not worthy of adoration."
And God created CAT to be a companion to Adam. And Cat would not obey Adam. And when Adam gazed into Cat's eyes, he was reminded that he was not the Supreme Being. And Adam learned humility. And God was pleased. And Adam was greatly improved.
And Cat did not give a $*!t one way or the other!




The Christmas Angel
Pamela S. Zurer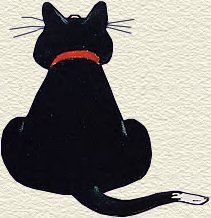 When my daughter Rachel was six years old, we went to the local shelter, looking for the perfect cat. We liked a lot of the cats we saw there, but we were especially taken with a mother and her kittens. All the kittens were entirely jet black, except for one. She had a small white tip to her tail, like one bright light in the night sky. We brought her home and called her Star.
Starry was a charmer. Rachel admired her proud manner and enjoyed even more the secret knowledge that it was all an act. Starry could only appear aloof for so long before leaping up into Rachel's arms to be cuddled and stroked.
As time went by, Rachel and Starry adopted certain routines. At night when we watched TV, Starry crawled into Rachel's lap and stayed there, purring contentedly. Starry always rubbed her face along Rachel's chin, ending the love fest with a gentle nip on Rachel's nose.
Sometimes I couldn't help but feel the injustice of this. I was the one who took care of the cat, feeding, cleaning, grooming - yet, Starry was clearly Rachel's cat. Eventually, I came to love watching their cozy bond.
My little girl grew up, went to junior high and finally high school. Starry was ten and Rachel was sixteen. Starry and Rachel were still close, though Rachel spent less and less time at home. Starry spent most of her day sitting on the sideboard in the dining room, looking out of the window into the backyard. I loved seeing her as I'd pass, her glossy black coat almost sparkling in the sunlight she loved to seek out, the white tip of her tail brilliant against the shining black of her curled body.
One Sunday morning, early in November, Starry got out the door before we could stop her. When Rachel's friend came over to study that evening, she came in the door with a worried expression. "Where's Starry?" she asked. When we told her we didn't know, she had us come outside with her. There was a black cat lying in the street.
It was Star. The cat's body was warm and she didn't appear to be injured. There was no blood or wounds that we could see. It was after hours, but our vet agreed to meet us after our distraught phone call. Rachel was upset, but holding it together. My husband Burt and I told her to stay at home while we took Star to the vet.
Burt and I picked Starry up carefully and rushed her to the vet's office. The vet examined her briefly before looking up at us and saying, "I'm sorry, but she's gone." When we got home, Rachel could tell by our faces that Starry was dead. She turned without speaking and went to her room.
It had been a hard year for me. My father had died not long before and I hadn't totally come to grips with the loss. Rachel and I were in the midst of the delicate dance mothers and teenaged daughters everywhere find themselves performing - circling, pulling away and coming together in odd fits and spurts. I took a chance and knocked at her door.
When she said come in, I sat with her on the bed and we cried together. It was a good cry, clearing out some more of the grief I couldn't face about my father and bringing Rachel and I closer as we shared our sadness about Starry.
Life went on. Thanksgiving came and went. Rachel and I both found ourselves mistaking black sweatshirts strewn on chairs or floors for our newly missing black cat. The sideboard looked desolate, empty of the warm presence glowing with life I'd come to expect there. Over and over, little pangs of loss stung our hearts as the weeks went by.
I was out Christmas shopping, when I saw it. It was a Christmas tree ornament in the shape of a "cat angel."
A black cat with white wings and a red ball between her paws. I had to get it, but bought it wondering if it would be a happy remembrance of the cat we'd loved or a chilling reminder of our loss.
When I got home, I painted a white tip at the end of the angel cat's long black tail and hung the ornament on our tree.
That evening, when Rachel came in, she flopped on to the couch. She sat staring at the Christmas tree, "spacing out" after a long day at school and after-school sports. I was in the kitchen when suddenly I heard her gasp. "Mom," she called. "Mom, come here!"
I walked in and found her standing in front of the tree, looking at the cat angel with shining eyes. "Oh, Mom. It's Starry. Where did you find an ornament with a tail like hers?"
She looked about six again. I gathered her into my arms and wonderfully she didn't resist. We stood together, looking at the tree, feeling our love for Starry and for each other.
Our charming, nose-nipping cat was gone, but now Starry, the Christmas angel, would be a part of our family tradition for years to come. Sometimes you can make your own miracles.

Laurel Canyon Animal Company
Squeaky Christmas
Jingle Fish
Bring An Animal Home for the Holidays
It's That Time Of Year





The Deadly Spill - Pet Antifreeze Toxicity - Dr. Debbie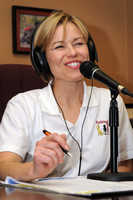 Chilly winter weather means pet owner must be on the lookout for special health risks. An unfortunately common cold weather emergency is antifreeze poisoning. Just a small spill of this essential car fluid can be fatal for pets. So whether you have a dog, cat or are currently pet less but own a car - this toxicity is one you need to be aware of to keep animals safe.
Antifreeze Toxicity in Pets
Antifreeze contains ethylene glycol, a compound that is used in automobiles to cool engines, and is resistant to freezing temperatures. Ethylene glycol is highly toxic to household pets - just a small quantity causes illness and death. Additionally, antifreeze has a sweet taste that animals find appealing and are apt to drink. Pets that ingest antifreeze rapidly develop neurologic symptoms and kidney failure. Small amounts of antifreeze can prove fatal for pets. Just a teaspoon can prove toxic for a cat or small dog, while several tablespoons are toxic for a larger dog.
Ethylene glycol is also found in some lesser known places but still poses the same toxic risk. It is used in winterizing fluids for toilets in vacation homes and RV's. Ethylene glycol is also found in home solar units, break fluids and within portable basketball goalpost bases.
What Are The Symptoms of Antifreeze Toxicity?
Initial symptoms occur within 30 minutes to 12 hours after ingestion and include increased thirst, increased urination, depression, uncoordination and seizures. Some pet owners describe their pet acting "drunk."
Later symptoms occur 12-72 hours after ingestion and may include severe lethargy, difficulty breathing, mouth ulcers, vomiting and coma.
How is Antifreeze Poisoning Diagnosed and Treated?
Your veterinarian will perform blood work, urine tests and may perform a specific test for the presence of ethylene glycol.
Suspect cases, even if unproven, are aggressively treated with intravenous fluids. Intravenous antidotes are given to bind the toxin, and anti-seizure medication is administered if needed.
Once kidney failure has set in, the prognosis is unfortunately grim for survival.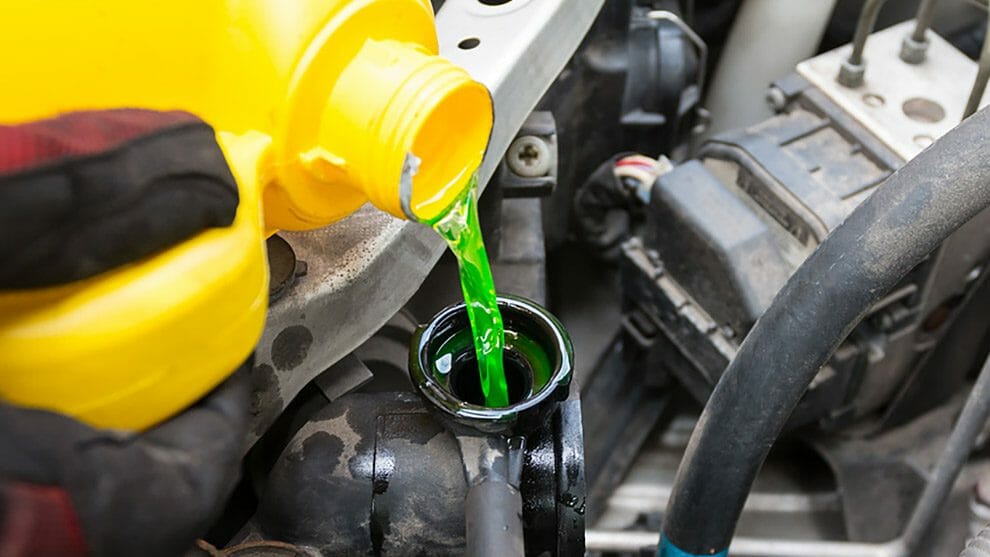 How to Prevent Accidental Antifreeze Poisoning?
Pet owners should recognize what an antifreeze spill looks like. Look for puddles of this fluid in parking lots, driveways and streets and keep your pets far away. The color of antifreeze may be green, pink, yellow, red, blue or orange. Report antifreeze spills to neighbors and businesses. One time I made a fuss at a pet-friendly coffee bar when I noted an antifreeze puddle smack dab in the path of dogs. Speak up - the life you save could be your own pet.
Don't allow your pets to roam. Outdoor cats and dogs that are permitted to wander are at risk for encountering antifreeze spills. How can you prevent a toxicity when you can't monitor your pet's behavior or whereabouts?
Keep your car and garage safe. Immediately clean up any antifreeze spills and safely secure bottles of antifreeze away from pets and children. Keep up regular automotive maintenance to ensure no antifreeze leaks.
Switch to less toxic antifreeze. While no antifreeze is completely safe, look for antifreeze that contains propylene glycol in place of ethylene glycol. This compound is a safer choice, but still can pose a toxic risk if ingested in larger quantities. Some antifreeze products have a bittering agent included to deter animals and children from ingesting it. But according to the ASPCA, there isn't any published data proving that adding a bittering agent helps to prevent ingestion. Any antifreeze should be considered potentially toxic and handled with appropriate caution.
What to Do if Your Pet Ingests Antifreeze?
Time is of the essence - seek prompt treatment at your veterinarian or emergency hospital for the best chance of survival. Don't wait until serious symptoms arise, because once advanced kidney failure develops, the prognosis is poor.
For more information about pet toxicities visit the ASPCA Animal Poison Control website.
Featured veterinarian known as "Dr. Debbie" on national pet radio program, Animal Radio. Ebook author of "Yorkshire Terriers: How to Be Your Dog's Best Friend"; "Pugs: How to Be Your Dog's Best Friend"; "Mini Schnauzers: How to Be Your Dog's Best Friend"; and "Shih Tzu: How to Be Your Dog's Best Friend." Dr. Debbie's books.




5 Great No Cost Gifts For Your Pets
Robert Semrow, Listomania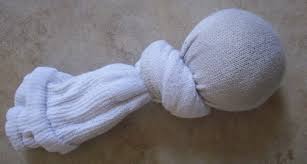 The holidays are here and you are probably scrambling to find the perfect gift for everyone on your list. Even Santa feels the pressure to deliver. Since you don't have the luxury of elves, I thought I would help my Animal Radio friends out with some advice that I learned over the years from my friends at the North Pole.
Here are 5 Great No Cost Gifts for your pets this year:

Now, I understand that everything has a cost, even time. So know that these are low-cost ideas that will have a big payoff with your pets. Additionally, the internet and YouTube are your friend. Take a look at these treasure troves of DIY and simple to do projects and more. If you need step by step hand holding, visit my Pet World Insider youtube channel for homemade treats that easy and your dogs will love.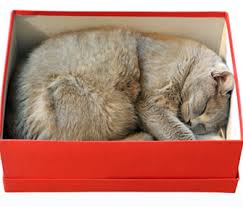 Let's begin with socks. Socks are not just for feet they are also for making great play toys for dogs and cats who can be entertained and energized by playing with a sock. We all have a missing match for a sock or twelve, as we know the sock goblins always seem to grab one or two when we do laundry. Or maybe it's our beloved pets saying that they would a new sock toy created with care and love by someone they love. So, a DIY Sock toy for your pet should be on your list this year.

Next, a homemade treat baked at home by you is a great way to treat your pet this year. I'm putting this in the no cost category, because it's very likely that you have the ingredients in your kitchen to make a simple and enjoyable treat for your cat or dog. It doesn't take a lot of ingredients, time or money to create a treat that will warm your heart and fill their belly.

Next up, cardboard boxes are more than something to put your gifts in. In fact, cats, birds, dogs and more often find a box very entertaining. Want to add a little excitement for them, add a treat or twenty inside and you will see a motivated pet go to work with joy and excitement over this simple and easy to make gift.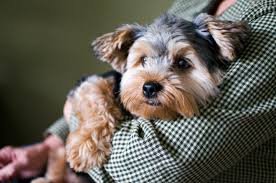 Okay, this next one is one that always get's an awe moment from those who hear the story and an alright from those receiving the gift. It's the t-shirt pillow/bed/window rest and it's as simple as it sounds You are going to take a few of your older, ready to be retired t-shirts and stuff them in to an older pillow case or even one of the t-shirts. Seal the ends with a little bit of sewing or tie them off if you can't sew. Your pets will love this because it is a part of you that they are getting-literally. These retired shirts have memories and smells that are uniquely yours and your pet will cherish it.

Finally, the number one No Cost gift that you can, should and must give your pet is time with you. Your pet needs this and so do you. You are a family and at this time of year, family is what matters most. Play a game of hide and seek, fetch or even just snuggle up and watch your favorite holiday special with them on your lap or in your arms.

The holidays are meant for creating memories that last even especially with your pets

Share your no cost pet gift suggestions on our Animal Radio Facebook Page.




Animal Radio News - Lori Brooks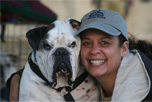 2,000-Year-Old Pet Cemetery Discovered
Archeologists in an ancient Egyptian town uncovered a nearly 2,000-year-old pet cemetery holding the remains of dogs, cats and monkeys. A few of the animals still wore iron collars when they were laid to rest. The graves of two young cats included very intricate ostrich-shell beads. Other presumed pets were nestled under mats or pottery jars, signaling they were deliberately buried rather than just discarded as trash. Experts working on the site say the careful treatment of the animals' bodies suggests an "emotional relationship between men and pets as we know it today." They say the area was animal-centric from the beginning, originally serving as a way station for African elephants bound for battlefields. The pet burials date to the first and second centuries A.D., when the town was a busy trading center and the Romans were in power. History shows the Romans loved their pets, especially their dogs. One grave at this site held a young mastiff type dog and testing showed its belly held a final meal of fish and goat meat and its skeleton shows it suffered from a painful bone cancer still common among dogs today. Its body had been wrapped in a basket and covered with pieces of broken pottery, clear evidence it was "a very loved animal."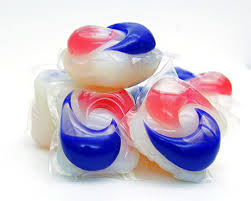 Laundry Pods Dangerous For Animals
You probably know those laundry detergent pods that so many people are using these days are dangerous to children, but did you know they are very harmful to pets as well? Most soaps and detergents contain chemicals called ionic and anionic surfactants. When a small amount it is ingested, it is possible for pets to become sick with gastrointestinal upset (drooling, vomiting and diarrhea) and even come down with serious respiratory issues. Of the cases reported to the Pet Poison Helpline over the past few years, 21-percent experienced cough, 17-percent became lethargic and 13-percent had difficulty breathing, wheezing or had other respiratory irritations. One of the biggest problems happens when an animal punctures the pods, which are pressurized. The force literally can send the soapy stuff down into your pet's respiratory tract, causing aspiration and severe symptoms because the chemicals in them are so concentrated.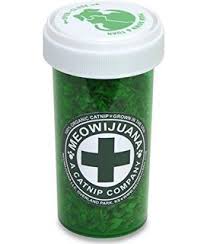 Meow-i-Juana Catnip
Meowijuana LLC, a catnip company, has a product line that is creatively branded and plays on the euphoric "high" some cats have from catnip. The company sells 100-percent organic catnip that is available for shipping anywhere in the world. It's actually grown in Southern California and Washington State. Although Meow-i-juana uses the trademarked tag line, "For cats who need the weed," there is no marijuana in it. It is perfectly safe and legal for both cats, and even people, to consume. Catnip, which is from the mint family, contains the chemical nepeta-lactone, which triggers a sense of euphoria in susceptible cats. But not all cats react to catnip. Sensitivity to catnip is an inherited trait effecting 50 to 75-percent of cats. Catnip produces a different response depending on how it is consumed. Sniffing catnip produces a stimulant effect, while eating it can cause sedation in cats. The company also sells the product similarly to the way marijuana dispensaries do in Colorado and other states where it is legal. Meowijuana's Purple Passion Jars offer the product in clear re-sealable jars. The catnip buds are harvested during peak oil production, which gives cats the next-level catnip experience. For the most dedicated catnip connoisseurs, Meowijuana offers the Grand Daddy Purr Cigar Box. The humidity-regulated cigar boxes are filled with the finest 100-percent organic Grand Daddy Purr Catnip buds. The company even offers their customers, a Medical Meowijuana ID card, which includes the cat's pictures, name, sex and date of birth.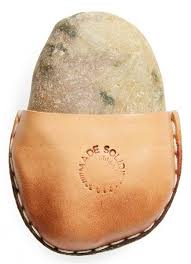 Pet Rocks Are Back
It's too late now, but if you know someone who wanted a puppy for Christmas but maybe thought they're not responsible enough? You could have bought them a Pet Rock. Nordstrom sold out of their $85 leather-wrapped Pet Rocks after going viral on social media. A smaller $65 version, for the budget-conscious rock lover, was also out of stock. A spokeswoman for the retailer declined to say exactly how many pet rocks were sold.
Most Popular Puppy Names of the Year
The website Vetstreet has looked through its database to come up with a list of the most popular puppy names of the year. Their most popular male and female puppy names starting at number 5, are:
#5 Duke and Sadie
#4 Rocky and Lucy
#3 Charlie and Luna
#2 Cooper and Daisy
And, the most popular puppy names are: #1 Max and Bella !!!

Listen to the entire Podcast of this show (#1098)