If You Got A New Pet At Christmas
Dr. Marty Becker, America's Veterinarian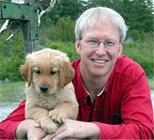 Did you get a pet for the holiday? Dr. Marty Becker is back with tips that every new puppy or kitten owner should know. These tips could save you a lot of grief.
So many people don't get or give pets as Christmas presents because of all of the distractions. But if you did get one, it is a great bonding time with all of the family gathered together.
If you got a dog from the shelter, the first thing you need to do is to see if it is a fit for you. Too many times we try to make a pet work, even if it doesn't get along with other animals in the household. There is nothing wrong with trying a different dog while the bond is still young. If it's not going to work, now is the time to correct it.
Because it's winter, you might think that you don't need to worry about parasite control, like heartworms. But heartworm is a year-round problem in many parts of the country. You can purchase heartworm medication anywhere, even from Costco. It doesn't matter where you buy it, just ask you veterinarian for the proper product for the area you live in, and use it every month.
You should also consider putting your pet on probiotics. Eighty-percent or more of a pet's immune system is in its gut. So ask your veterinarian for a recommendation.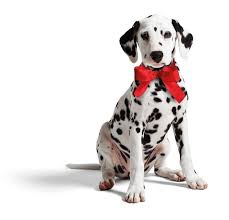 Also make sure that your dogs are up to date and current for their vaccinations so they don't get any deadly diseases, which are preventable. This will not only protect your dog, but protect other dogs they come in contact with as well.
Food puzzles are also a good idea. Food puzzles are food-dispensing devices, without using any type of food bowls. There are a variety of these puzzles that you can find in pet stores or online that makes the pet go on a hunt for their food. This also allows them to feed their minds as well as their bodies. So instead of taking a few minutes to wolf their food down, these puzzles can extend that time from 5 to 30 minutes to eat.
Probably the most important thing is to take your pet to the veterinarian for a visit not related to medical care. No one, including our pets, like to get injections. So if we just take our pets to the vet where they will always receive an injection, they might become fearful. So just take them in there when they are hungry and put them on the scale, weigh them and then give them a treat. Recreate the things that are going to happen and make it a positive experience. This will lead to fear-free vet visits in the future.
Dr. Becker has been practicing veterinary medicine for more than 30 years and is a best-selling author, syndicated columnist and a frequent guest on national shows. You can also find Dr. Becker on Vetstreet.com, a new animal health and lifestyle website dedicated to giving pet owners the most accurate information possible to keep their pets healthy and happy. Follow Dr. Becker on Facebook and Twitter.





Bringing Pets Into Hospitals
Donna Jenkins, Zachary's Paws For Healing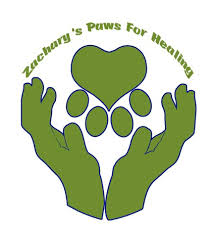 Donna Jenkins is pioneering a movement to allow visitation of patient's personal pets during long-term treatment in hospitals. She formed Zachary's Paw For Healing after her son passed from a terminal disease. During his final hours he requested a visit from the family pet, but didn't want to sneak the dog into the cancer treatment facility.
Zachary's Paws For Healing is the first organization of its kind in Canada. They facilitate companion pet visits, mainly dogs and cats, with the patients at Juravinski Hospital in Hamilton. Juravinski Hospital is a state of the art cancer and orthopedic hospital, which tends to have long-term patients.
The dogs and cats are the actual companion pets of the patients. Patients start feeling a little isolated and lonely when in the hospital, especially on extended stays, and they long to see their pets. Of course their pet is also wondering what is happening to their owners, and want to know where they've gone and when they're coming back. So bringing the two together is really a positive experience for both the patient and the pet.
It all starts with a social worker or the staff at the hospital contacting Zachary's Paws For Healing and letting them know that they have a patient that wants to see their pet. They in turn contact a family member or friend and make arrangements for them to meet them at the hospital with the animal.
Being the first medical facility in Canada to provide this type of service, Zachary's Paws For Healing has a lot of policies and procedures and infectious protocols to follow.
First of all, since these animals are not therapy animals, the pet's veterinarian needs to be contacted and sign off that the pet is current on vaccinations and is free of any illnesses or open wounds.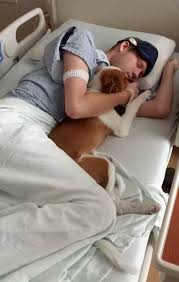 The pet is then taken to the hospital where it is transported in a huge crate on wheels, which is covered. This ensures that there is no contact with other patients or visitors, which may have a fear of animals or allergies. This is also for protection, as these animals are not trained therapy animals and they don't want people to have any contact with them, as it may bring anxiety to the pet.
Once the animal is in the patient's room, a sign is placed on the door stating that the patient is having a private pet visit and no one is allowed to enter. This is a special visit for the patient, and no one should be coming in and out, disturbing that visit. Not even the medical staff comes in, unless there is a medical emergency.
A volunteer stays in the room with the animal during the entire visit, but tried to be as unobtrusive as possible. They are there to make sure all protocols are followed and to clean up any accidents that may occur.
All patients are allowed a one-hour visit with their pet once a week.
Donna tells us that there is a lot of interest in this type of program all across Canada. Previously, companion pet visits hadn't been allowed in medical facilities, but they're hoping to change that. Zachary's Paws For Healing is in the process of making a kit to assist other hospitals and other organizations that would like to start a similar program in their area.
Zachary's Paws For Healing is named after Donna's child, Zachary, who was autistic and who passed away a year ago. Zachary was diagnosed with an aggressive form of Hodgkin's Lymphoma at 23 years old. Over the course of a little over two years, he was in and out of the hospital a considerable amount of time.
His last hospitalization was for a stem cell transplant, which left him feeling extremely sick and he so needed to see his dog. Donna actually snuck his dog into ICU undercover. That bothered Zachary a lot, because he felt like we don't have to sneak our relatives in, and our dogs are also part of our families, so they shouldn't be snuck in either. Also when animals are snuck in, no protocols are being followed.
When Zachary realized he wasn't going to make it, he asked Donna to form an organization where all patients have an opportunity to have a visit with their companion pet, just like they would with any family member. Donna feels Zachary would be very proud of what she has been able to accomplish.
http://www.zacharyspawsforhealing.com





New Year's Resolutions - Animal Radio List
Robert Semrow, Pet World Insider

Hello everyone, it's Robert Semrow, your pet world insider here with this week's Animal Radio List - New Years Resolutions That Can Make This Year The Best Year Ever For Your Pet.
The new year is upon us and it's time to make some resolutions, not only for ourselves, but also for our pets. And unlike the one's I make for myself, which seem to last for a month or so, the resolutions I make for my pets are something I'm much more committed to.
Where to start? For me it all starts with knowledge. So, my first resolution is that I'm going to learn more about issues that impact my pets. I'm going to accomplish this by attending a seminar, taking a course or reading a book from a true expert in the field that will benefit my pets. It might be learning a new training technique, a health issue I know my pets are susceptible to, maybe learning about nutrition or even keep it as simple as learning to read a pet food label. Ok, maybe that's not so simple, but I know that if I learn something actionable and put it to use, I'm going to improve my pets' lives.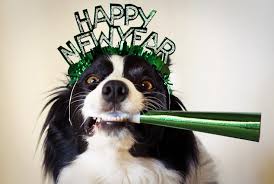 My second resolution is to commit to special time with each pet I have once a week. So often the time we spend together is at an event, a dog park or shared among family members. So, this year I am going to make sure that Sugar, Zoey, Hatch and Faith all get their own focused time with me on a weekly basis. Each of them is individually specially to me and this year I'm going to commit time to that unique special bond.
My next resolution is to find a new activity that I can do with my dogs Sugar and Zoey. We are all so busy that we find ourselves getting in to a routine that can become stale. This year, I'm going to find a new activity we can participate in, maybe it will be agility, dock jumping, disc dogs, flyball, or some other activity that excites and invigorates Sugar and Zoey. Most dogs need mental and physical stimulation to be satiated. These activities are also great ways for me to bond with them as well.
Finally, what's a New Years Resolutions list without a reference to weight, exercise and health, right? So this year, I'm going to make the resolution to feed my pets healthier foods, extend our exercise sessions by 5 additional minutes a day and to continue my use of supplements to help provide healthy boosts to their aging bodies. As they get older, their needs change and I want to make sure I'm providing their bodies and minds with the proper nutrition and exercise to keep them healthy for many more new years resolutions to come.
As with any resolution, it's only as good as the effort I put forth. I know my pets will do their part, so these resolutions are for me to accomplish.
Are you making New Year's Resolutions for your pets? If so we'd love to hear them. Post them to our Animal Radio Facebook page and let's keep each other on track throughout the year.
http://petworldinsider.com/new-years-resolutions-for-your-dog

Support Companies That Support Animals
Lucy Pet Foundation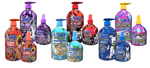 Make your New Year's Resolution to include supporting companies that give back to the animals.
Everything Lucy Pet Products offers are products with a cause, meaning that all of the proceeds go to support The Lucy Pet Foundation, a registered 501c3 charity that helps animals in local communities and supports causes that benefit animal welfare.
It's a win-win situation! You will get a great product and the animals will profit as well.
Not only are these great products, but also appealing to the eye. They come in great metal containers that you won't want to hide away in the bathroom or in the cupboard.
The line consists of Shampoos and Leave-In Conditioning Sprays with natural ingredients for dogs. You will find Purple Rain, a Calm and Clean Lavender Shampoo and Leave-in Conditioning Spray; Berry Berry Smellicious, a Tropical Freshening Shampoo and Leave-In Conditioner Spray; Big Apple Shampoo and Leave-in Conditioning Spray with Skin Soothing Apple Oatmeal; Surfin' Jack Shampoo Leave-in Conditioning Spray with moisturizing coconut; and Pup a Dub Dub, Gentle Puppy Fresh Shampoo and Leave-in Conditioning Spray, gentle enough for puppies 8 weeks and older.
These shampoos and leave-in conditioning sprays are not only great for your dog's coat, you can even use the conditioning sprays as a touch up between your dog's baths, to keep them smelling fresh and clean.
The Mission of The Lucy Pet Foundation is to reduce pet overpopulation by having mobile spay/neuter clinics across the country and to support causes that benefit animal welfare. The Lucy Pet Foundation currently has two buses that travel around Southern California focusing on spaying and neutering. These buses are state of the art surgery units. Their next focus is in generating more funds to expand the work of these buses and have more across the country.

The Lucy Pet Foundation not only offers free and reduced spays and neuters, they also do microchipping, vaccines and de-wormings. Spaying and neutering is not only great for pet population control, but it has been proven that an animal will live on an average of 40-percent longer after having this surgery.
http://www.lucypetproducts.com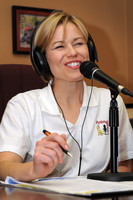 Vegas Bats Positive for Rabies - What's the Risk? - Dr. Debbie
Think your pet doesn't need a rabies vaccine because it lives indoors? Think again. Bats have been known to fly through open windows or chimneys. Dogs and cats that go outdoors are at risk for rabies exposure through wildlife. Felines that hunt and bring "presents" have added rabies risk.
What is Rabies?
Rabies is a viral disease causing encephalitis (brain inflammation) that affects all mammals including humans. The disease is almost always fatal. Over 55,000 people worldwide die of rabies every year, but fortunately U.S. human deaths are rare with 1 to 2 reported per year. Pet and farm animal rabies cases do occur in the U.S. though, usually after tangling with wildlife.
How is Rabies Passed?
Rabies is passed in saliva through the bite of a rabid animal. Less common exposures to rabies include aerosol transmission, mucous membrane contact, or rare cases of organ transplant in humans.
What Are Symptoms of Rabies?
Excessive drooling, aggression, staggering and seizures are symptoms of rabies in animals. Wild carnivores, like coyotes, that avoid people are suspect if lacking fear and approaching humans. Nocturnal species like bats that are found out during daylight are also suspect for rabies.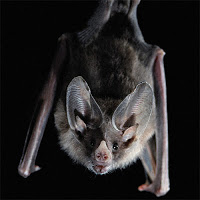 What Kind of Animals Carry Rabies?
Although pet and human rabies cases in the U.S. are rare, the infection still abounds in wildlife reservoirs. In the Las Vegas area, bats are most commonly carriers, but other wildlife carriers include raccoons, skunks and foxes.
What Do You Do If You See a Sick or Dying Bat?
Avoid contact with sick or dying bats. Do not take sick bats to the veterinarian. Call Animal Control if any human or pet exposure to sick bat.
Despite the rabies concern, bats do have an important role in our ecosystem by consuming insects and pollinating plants. Not every bat has rabies, and there are other reasons bats die.
What Do I Do If a Person or Pet is Scratched or Bitten By a Bat or Other Wildlife?
If your pet gets into a fight with a skunk or raccoon, or plays with a dying or dead bat, there is potential for rabies exposure and a report should be made. Call animal control to have the bat or other wildlife picked up.
Possible rabies exposure is evaluated on a case-by-case basis. Because rabies is fatal, any humans with suspect rabies exposure should make a report to the local health department. Fortunately post exposure treatment for people is very effective in preventing disease, and doesn't involve painful stomach injections reported of long ago.
What Happens to Pets After Exposure to Suspected or Known Rabies?
Ultimately local rabies ordinances dictate how each case is handled. Pets with current or late rabies vaccinations may be quarantined for 10 days.
A pet that never has had a rabies vaccine may be promptly euthanized and tested for rabies. In other cases of unvaccinated pets, extended quarantine periods up to 6 months may arise.
What Can I Do to Protect My Pets and Family From Rabies?
- Vaccinate animals for rabies - this includes dogs, cats, ferrets and select farm animals.
- Teach children never to handle bats.
- Do not keep wild animals as pets.
- Spay and neuter your pets to decrease the desire to roam.
- Maintain control of your pets when outdoors or hiking to avoid accidental exposure to wildlife.
- Bat-proof your home and garage to avoid nesting sites and close encounters with bats.
- Report human bites from pets or wildlife to public health and animal control authorities.
Vaccination is key to protecting pets from rabies and offers peace of mind to pet owners. Rabies vaccine is typically inexpensive in the Las Vegas area. For example, a rabies vaccine at my hospital for dogs and cats costs just $10.00.
Rabies vaccination…Just do it!
Featured veterinarian known as "Dr. Debbie" on national pet radio program, Animal Radio. Ebook author of "Yorkshire Terriers: How to Be Your Dog's Best Friend"; "Pugs: How to Be Your Dog's Best Friend"; "Mini Schnauzers: How to Be Your Dog's Best Friend"; and "Shih Tzu: How to Be Your Dog's Best Friend."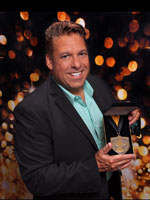 The Dogfather's Grooming Tip with Joey Villani
How Often Can You Wash A Dog With A Skin Condition?
People frequently ask Joey how often they can bather their dog. He claims that the real answer is, "As many times as your heart desires, as long as you're using the right products."
But what if your dog has a skin issues, such as seborrhea, which is an oily skin condition? Joey states you still want to then bathe them to help break the grease barrier.
When you take your pet to a veterinarian with this type of skin condition, they will give you shampoo and usually tell you to bathe them once a week. They will also give you antibiotics to clear the problem. But what they fail to tell you is that the baths are really important, because if you don't keep the skin clean and degrease the pet, it will just keep getting worse. The antibiotics may do the job, but most likely won't.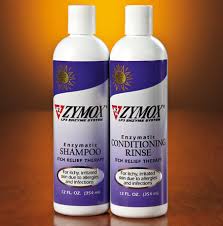 In this case, you want to use a specialty shampoo. One such great product on the market is called Zymox, which will usually clear up the problem in about four to five baths, when bathing your dog about twice a week. Zymox is an antimicrobial and enzyme based, so it will eat everything away.
Just stay on to of it and your pet will not only look better but will feel better.

It's a Wacky Wednesday Here at the Animal Radio® Studios
WackyWed Contest IS ON - LIKE your FAVORITE pic and the three pics with the most LIKES & SHARES are this week's winner will a Cat Toy from Bavarian Cat Toys.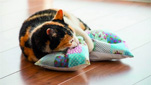 TO ENTER Send us your FUNNY pet pic to WackyWed@AnimalRadio.com - (Please put WACKYWED in the subject line & give us your pet's name, your name & where you hail from) If YOUR pic is chosen then spread the word to your friends & family on Wednesday - the pics w/the most LIKES and SHARES will be the winner!
This week we are giving away a Full Cat-Sized" pillow toy containing Valerian Root, Catnip, Anise and Organic Spelt from Bavarian Cat Toys. Cats love to snuggle and rub their faces with this pillow from Bavarian Cat Toys, as it makes them euphoric and playful. See video for explanation as to why their product line is so appealing.


Join Animal Radio® on Facebook for Wacky Wednesday! Win great prizes every week for your wacky pet pictures. Last month we gave out goodies from Kong, GingerLead, Paw Wash, Evangers and more. Visit us on Facebook now.
Tails Inc. Pet National Events for January 2016
Janice Gork, Tails Pet Media Group, Inc.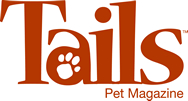 Passionate about rescue and adoption, Tails Pet Media Group, Inc. was founded in 2000 by Janice Brown. What started as a magazine, is now a mission! Tailsinc.com is an interactive website and online community committed to connecting the animal welfare community with the general pet-loving population. Tails Inc. features expert knowledge, advice, pet product reviews, local resource guides, community event news and monthly contests, in order to promote and encourage people to live responsibly with their pets.
WHAT: 6th Annual Community Chili & Salsa Bowl - Includes tastings, live music, a giant inflatable slide and games for kids, & adoptable pets from the Humane Society's Mobile Adoption Center
WHO: Humane Society of Tampa Bay
WHEN: Sat, Jan 9, 1-4pm
WHERE: East Lake Woodlands Country Club, 1055 East Lake Woodlands Pkwy, Oldsmar, FL
COST: $10
INFO: 727.724.2214 or my.tampacommunity@clubcorp.com
WHAT: Dogs Dressing Up for Dogs - Dog fashion show, silent auction, Guest appearance and inspirational/entertaining presentation by Dr. Greg Rasmussen, who more than any other individual has kept the African Painted Dog from disappearing entirely from Africa
WHO: Painted Dog Research Trust in Zimbabwe
WHEN: Sunday, January 10, 3-6pm
WHERE: Oregon Humane Society, 1067 NE Columbia Blvd, Portland, OR
COST: $15
INFO: 503.226.1561 x5299 or email: beth.foster@oregonzoo.org
WHAT: 7th Annual Shelter Shiver - Supporters can participate in a variety of ways: Shiver Swim (full plunge), Chicken Dip (ankle deep stroll), I'll Meet You at the Meltdown (virtual participant)
WHO: ALIVE Rescue
WHEN: Sun, Jan 17, 10am-12:30pm
WHERE: North Avenue Beach, Chicago
COST: $25
INFO: ALIVERescue.org
WHAT: Truffle Dog Training Seminar - first event of its kind in North America. 1 day (no dog), 2 day (with dog)
WHO: Oregon Truffle Festival
WHEN: Friday, Jan 29 & Sat, Jan 31
WHERE: Hilton Eugene, 66 E. 6th Ave, Eugene, OR
COST: $295-$595
INFO: OregonTruffleFestival.com
WHAT: Beggin' Pet Parade - one of the largest pet parades in the world! Thousands of pets and Mardi Gras enthusiasts take over the streets of Soulard (corner of 12th Ave. and Allen Ave.)
WHO: Open Door Animal Sanctuary
WHEN: January 31, 1pm, registration starts at 10am
WHERE: Corner of 12th Avenue & Allen Street, Saint Louis, MO
COST: $10/pet
INFO: 800.778.7462
Want to list your event for free? Click here. Please note that non-profit events (fundraisers, adoption events, etc.) will be listed for free and for-profit events will incur a fee. Please email the advertising team if you wish to advertise your for-profit event in their directory.
Tails has local focus, but national reach - with magazines in 10 different cities across the United States, and 150,000 issues printed per month, 12 times a year, and an ever-increasing audience of over 1 million people. Pet lovers can pick up their free magazine at pet-related businesses and vet offices, grocery stores, health clubs, bookstores, coffee shops, restaurants, libraries, park districts, and other "mainstream" locations. Currently they are in over 10,000 individual locations.
To find out where you can get a copy of your own, email locations@TailsInc.com.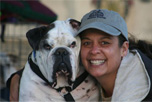 Animal Radio® News - Lori Brooks
What Would The World Be Like If Dogs Could Talk To Us?
Melody Jackson isn't pitching an idea for a new movie; she's a computer scientist at Georgia Tech who's developing innovative new ways for animals to communicate using technology. According to WIRED, she has already built special computerized vests for service dogs, "So that in an emergency they can find another human and pull a mechanical lever on the vest that triggers an audio message that says: My handler needs you to come with me!" Some other cool things in the works at the Open University's Animal-Computer Interaction Lab, a device for cancer-detecting dogs, which measures their sniffing patterns and shows how strong a scent they're picking up. They're also working on adapting household items for use by service dogs, like dog-friendly doorknobs and light switches.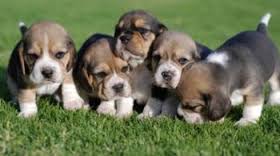 Puppies Conceived Through IVF (In Vitro Fertilization)
The first-ever litter of puppies conceived through in vitro fertilization was born recently, unlocking a reproductive secret in domestic dogs that has helped researchers solve a decades-old canine biology puzzle. The eggs-ceptional process produced seven healthy puppies, five with two beagle parents and two with a cocker spaniel father and a beagle mother, born by scheduled caesarian section to a host female dog. In vitro ("outside the body") fertilization, also known as IVF, combines the egg and sperm in an artificial environment, creating an embryo that is then implanted in a host that carries it to full term. IVF success in dogs remained elusive, primarily because when it comes to reproduction, dogs are weirder than you might expect. Dogs only come into heat once or twice a year, which creates unique scheduling challenges for scientists. Also, in most mammals, an egg enters the fallopian tubes primed for fertilizing. Female dogs, however, produce immature eggs that must hang around in their oviducts for one or two days before they're viable.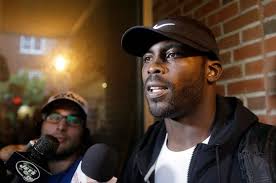 Michael Vick Lobbies For Bill to Protect Pets
Pittsburgh Steelers quarterback Michael Vick got the celebrity treatment as he visited Harrisburg, the PA state Capitol, to lobby for a bill to help protect cats and dogs from being left in unattended vehicles. The bill would shield first responders from liability for any property damage they cause when rescuing animals from unattended cars and trucks in extreme heat that endangers their health and well-being. Vick was a star quarterback for the Atlanta Falcons when he pleaded guilty to federal conspiracy charges in 2007 for his role in a dog-fighting ring and served nearly two years in prison. He claims to have been reformed and spoke on behalf of animals saying, "The bottom line is that all animals thrive (on) kindness and respect. They depend on us like our children depend on us." Vick went on to say quote "I know that I'm an enlightened advocate" for animal welfare, he said. "I was part of the problem when I was at my lowest. I made decisions to make change and I stand by them." Seventeen states now have laws making it illegal to leave pets in vehicles on warm days.
Tests Show No Safe Travel Seats for Pets
Two years ago in a first of its kind crash test, the leading pet harnesses, which were trusted by owners, failed again and again. Now the Center for Pet Safety is testing pet travel seats. So are there any safe pet seats? Really, the answer is No. The Director at the Center for Pet Safety says they, "Do not recommend pet seats at this time for pet owners" to use for their pets in cars. Their tests show pet seats, which generally attach to a pet's collar or walking harness, don't offer much protection during a crash. What should you do? They recommend buckling up your furry best friend while in the car.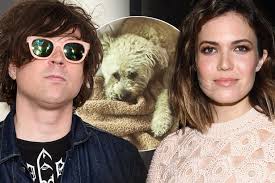 Actress Mandy Moore Asks For Pet Support in Divorce
Mandy Moore and Ryan Adams called it quits in January after six years of marriage and they are still working through their divorce proceedings, trying to work out the custody of their eight pets, consisting of six cats and two dogs. TMZ says Moore has been caring for all the animals without any help from Adams. She, by the way, has also asked for spousal support since he makes about $150,000 per month, while she apparently makes less than a quarter of that or that would be less than $37,000 a month.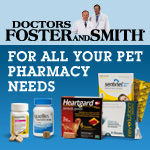 NEWS UPDATE brought to you by Drs. Foster & Smith, affordable pet supplies. Low prices every day, so you save on every order.

Listen to the entire Podcast of this show (#838)