"HERO PEOPLE OF THE WEEK" - Sylva Kelegian - The Good, Bad & Ugly About Dog Rescue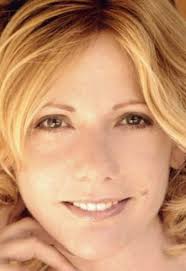 Sylva Kelegian is an actress familiar for her numerous roles in notable film and TV productions (Cold Case, Southland, Rizzoli & Isles, Desperate Housewives, Big Love, Spider-Man, and more). Since entering the world of dog rescue, she has personally rescued more than 500 dogs. (And some cats and even a horse.)
Sylva states that being an actress can at times be very self-involved and she admits to hitting a brick wall one day, realizing that she had to do something to give back. Sylva then decided to split her time between acting and rescuing animals.
For the last decade, Sylva has been in the trenches of dog rescue in NY, LA and points in between, rescuing over 500 dogs. She had so many stories and information about rescuing animals that she wanted to share them. Her book, GOD SPELLED BACKWARDS: The Journey of an Actress into the World of Dog Rescue shows us a world many know little about. Her book educates, entertains and also enlightens people about what's really going on out there and how much need there is. She chronicles the good, the bad, the ugly and the scary.
The rescue world for Sylva all started when the newlywed showed up at a Manhattan veterinary clinic to walk a rescue dog and a strawberry blonde puppy stumbled down the stairs and into her heart, opening it to the plight of hurt and abandoned dogs everywhere.
Sylva then moved to Los Angeles with her actor husband and her new dog Sammy. She needed something fulfilling to do between acting jobs so she started volunteering at a rescue group. She said living in Los Angeles is, "Kind of like a third world country when it comes to the animals!" There are many thousands of animals living on the streets every day, with thousands being killed every day in shelters.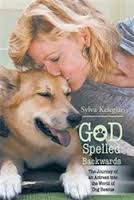 In one dangerous Los Angeles neighborhood, she rescued 20 dogs; in another, 40 dogs including mothers and puppies.
Sylva has spent many thousands of dollars of her own money, not to mention countless hours and days in the last 10 years, to care and provide for homeless animas. This included medical care, spaying, neutering and boarding animals until she could find them homes. Unfortunately she could never bring these animals into her home, because she has her own three dogs and wanted to keep her household sane! So she either found foster homes or had them boarded at facilities, at her own expense, until she could find them the right home.
Along with al of this, Sylva also did home-checks to make sure any animals she placed into homes would be living indoors as a family member and not confined to a backyard.
Her story reveals what one determined woman can accomplish in the hope that, one day, man's best friend will be treated as such.

Sylva resides in Los Angeles with her husband, actor Jude Ciccolella (Matador, Sin City: A Dame to Kill For, 24, NCIS), and their three dogs, Mazie, Nate and Shadow. She currently co-stars in a Los Angeles production of Marsha Norman"s Pulitzer Prize-winning two-character play, night, Mother.

Kelegian is also the author of a children's book, The Dolphin Princess, just published. A portion of the proceeds from the sale of this book will be donated to animal rescue organizations.
Thinking Globally. Acting Locally. Do you know someone that should be nominated for our Hero Person of the Week? Send us an email to: YourVoice@AnimalRadio.com.

Animal Radio's HERO PEOPLE is brought to you by Zeuterin a safe, permanent and virtually painless alternative to surgical castration.
Keep Weight Off Pets In Winter
Dr. Marty Becker, America's Favorite Veterinarian

If your pet is overweight, there is a chance that you might be too. But the good news is you can lose weight together. Studies show that people were better at losing weight when they walked with their pet, as opposed to walking with other people. Why? Humans have a busy life and can come up with lots of excuses not to go for a walk. They might have to work, pick the kids up or not feel well. But, your pet never has a better offer and will nag you to get you off the floor and out the door!
Walking is not only good for your dog's body; it is also good for their mind. A tired dog is a happy dog. Walking also helps with boredom.
Sadly, if you look at the numbers from the Association for Pet Obesity Prevention, it keeps climbing every year. Currently, 56-percent of America's pets are overweight or obese. They are like little tubby time bombs ticking away their health.
Dr. Becker tells us he has a Golden Retriever, a Lab Pit Mix and two canine cocktails and they all weight exactly the same as they did, within 1/3 of a pound, of what they weighed at one year of age. They are all lean.
Some people claim that their pets got fat after being sprayed or neutered. But they don't have to. It is all how you raise them and what you feed them. But even worse, most people who have an overweight pet think they are at an ideal weight, because there is no bikini season for dogs. They don't try to get into a swimsuit for a Caribbean cruise or need to get into last year's jeans. They think their pet is just fluffy or has a lot of hair.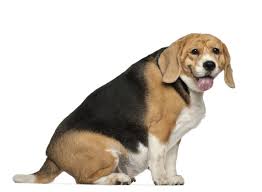 But it is easy to see if your pet is overweight with a simple test that you can do at home. A veterinarian usually looks at three things to determine if a pet is overweight. They look for a light layer of fat over the ribs, where you can still feel the ribs. If you look at them in profile, you are looking at a tucked abdomen, so that there is an indentation at the waist where it looks somewhat like a wasp, not a cylinder or tube. And lastly, when you look down on them from above, you should see an indentation at their waist. It should look like an hourglass.
Veterinarians don't charge for weight checks, so if you're not sure, take them in to see if they are overweight. If your pet is overweight, they can tell you how to get the weight off.
Your pet should typically lose 1 and 1/2 percent of their body weight per week, sort of like Weight Watchers in humans. For example, if your pet weighs 30 pounds but they should only weigh 20 pounds, you need take off 1 and 1/2 percent of 30 pounds per week. This is not very much, but in the course of one month, it adds up to 1.6 pounds of loss. It might take a while, maybe 4 to 6 months to get the weight off, which is ideal, as you don"t want to do it too fast.
But even if you get 1/3 of the weight off, you get most of the benefits. So your pet doesn't have to get down to 20 pounds. Even if you only get them down to 26 pounds, you still get most of the benefits. The pet might start jumping back up on the couch, running up the stairs again and should be more energetic.
No one needs to have an overweight pet. You just need to adjust how much they eat. So if you give them treats throughout the day, make sure you take away a portion of their meals. Food puzzles are also a great way to feed their minds as well as their bodies. But whatever you do, don't free feed, which means don't have food available at all times.
Dr. Becker tells us that there are two things to do for the furry fountain of youth. One is keeping your pet at or near it's ideal body weight and the other is some kind of daily oral care. It doesn't have to be brushing their teeth; it can also be some kind of edible chew or an oral sealant from a veterinarian. These two things together can add up to about 30 percent more time to a pet's life and a healthier life at that!
Dr. Becker has been practicing veterinary medicine for more than 30 years and is a best-selling author, syndicated columnist and a frequent guest on national shows. You can also find Dr. Becker on Vetstreet.com, a new animal health and lifestyle website dedicated to giving pet owners the most accurate information possible to keep their pets healthy and happy. Follow Dr. Becker on Facebook and Twitter.





Ultimate Daily Dog Supplement
James Jacobson, EverPup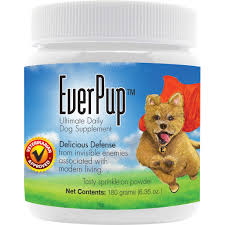 For the last two months, we have been giving Ladybug EverPup that we sprinkle over her food. She is a very finicky dog buy loves the taste. She now even looks forward to mealtime. EverPup is a supplement that contains many ingredients to help support your dog's natural defenses, but nothing will work for your dog if they won't eat it. With EverPup, this is something you don't have to worry about, because dogs love the taste!
EverPup is designed for dogs of all ages, from puppyhood all through their adult lives. It promotes normal cellular health, aids digestive health, promotes normal mobility, supports normal immunity, aids normal skin and coat health, promotes energy and vitality… and for overall restoration.
You will also notice "Happy Poops," (because we all spend way too much time looking at that side of the dog!), because of the probiotics and prebiotics in EverPup; it makes all of the digestive tract happy.
One of the things that is so special about EverPup is that it contains apoptogen. An apoptogen is something that helps supports apoptosis. Apoptosis is something that's embedded in our entire DNA and every day billions of cells are dying to make way for new cells. It turns out that there are certain diseases that are connected to the lack of normal apoptosis.
EverPup originally started at as another product for humans. People were getting such great results with it; they wanted to know if they cold give it to their dog to keep them healthy throughout their life. EverPup was then created just for dogs, and is made from 100-percent human grade ingredients.
Try EverPup for free with a one-month trial and defend your dog from invisible enemies associated with modern living. Just pay shipping and handling and they will send you a jar for free!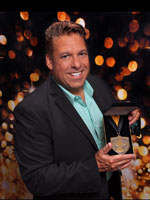 The Dogfather's Grooming Tip with Joey Villani
The Proper Time To De-Shed Your Dog
Joey normally talks about de-shedding your dog when the weather changes, when it goes from warm to cool or from cool to warm, but new studies have changed that.
Most people only de-shed their dog once or twice a year, but you really should do it more often. But if you can't you do it more often, you might want to change the time you normally have it done, instead of between spring and summer or summer and fall.
This time of year the weather's getting colder and heaters are coming on. It really doesn't matter if you are in the north or the south, sometime during January or February you are turning the heat up.
Just like our skin, the heater also dries out our dog's skin as well. If a dog's skin is dry and not as healthy as it should be, they shed out a lot easier. This makes it easier to get a good de-shedding done in the winter.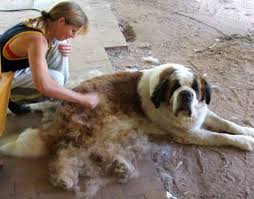 This will let the coat work better, allowing it to keep in the warm air and letting out the cold air, depending upon what it needs. It will also help the process of bringing back nice, healthy, shiny coat.
Just think of a plant and the leaves start to die. You can leave the leaves on, but the plant doesn't look too good. Or, you can trim it by pinching and pruning it back. When it starts to grow again, you will have a plant that looks wonderful, because all of the leaves are healthy. Now, think about the same process with your dog's coat. You want to pull out all of that dead undercoat and bring out the nice, vibrant, healthy coat.
This process is very healthy for their skin. Plus, your pet will naturally feel a whole lot better, just like we do when we exfoliate and take care of our skin.
The best thing to do is to go to your groomer and tell them you want to a good de-shedding. Tell them you want your dog "carded." This is a deep form of de-shedding that should be left to a professional. If you try this at home, you can damage the coat and even cut your pet.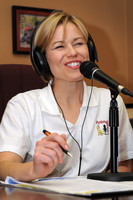 Vegas Bats Positive for Rabies - What's the Risk? - Dr. Debbie
Think your pet doesn't need a rabies vaccine because it lives indoors? Think again. Bats have been known to fly through open windows or chimneys. Dogs and cats that go outdoors are at risk for rabies exposure through wildlife. Felines that hunt and bring "presents" have added rabies risk.
In May 2013, two bats in Clark County, Nevada tested positive for rabies. One of those bats was actually dropped off at my hospital and later tested positive for rabies. Fortunately no pets or people were identified as exposed to that bat. I just learned of yet another new case of a rabies positive bat reported in the Las Vegas area.
The discovery of these rabies positive bats shouldn't cause panic, but rather drive the importance of rabies awareness in the community and it's high-time to answer common questions about rabies.
What is Rabies?
Rabies is a viral disease causing encephalitis (brain inflammation) that affects all mammals including humans. The disease is almost always fatal. Over 55,000 people worldwide die of rabies every year, but fortunately U.S. human deaths are rare with 1 to 2 reported per year. Pet and farm animal rabies cases do occur in the U.S. though, usually after tangling with wildlife.
How is Rabies Passed?
Rabies is passed in saliva through the bite of a rabid animal. Less common exposures to rabies include aerosol transmission, mucous membrane contact, or rare cases of organ transplant in humans.
What Are Symptoms of Rabies?
Excessive drooling, aggression, staggering and seizures are symptoms of rabies in animals. Wild carnivores, like coyotes, that avoid people are suspect if lacking fear and approaching humans. Nocturnal species like bats that are found out during daylight are also suspect for rabies.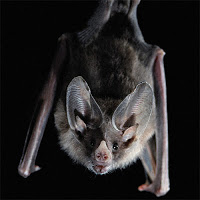 What Kind of Animals Carry Rabies?
Although pet and human rabies cases in the U.S. are rare, the infection still abounds in wildlife reservoirs. In the Las Vegas area, bats are most commonly carriers, but other wildlife carriers include raccoons, skunks and foxes.
What Do You Do If You See a Sick or Dying Bat?
Avoid contact with sick or dying bats. Do not take sick bats to the veterinarian. Call Animal Control if any human or pet exposure to sick bat.
Despite the rabies concern, bats do have an important role in our ecosystem by consuming insects and pollinating plants. Not every bat has rabies, and there are other reasons bats die.
What Do I Do If a Person or Pet is Scratched or Bitten By a Bat or Other Wildlife?
If your pet gets into a fight with a skunk or raccoon, or plays with a dying or dead bat, there is potential for rabies exposure and a report should be made. Call animal control to have the bat or other wildlife picked up.
Possible rabies exposure is evaluated on a case-by-case basis. Because rabies is fatal, any humans with suspect rabies exposure should make a report to the local health department. Fortunately post exposure treatment for people is very effective in preventing disease, and doesn't involve painful stomach injections reported of long ago.
What Happens to Pets After Exposure to Suspected or Known Rabies?
Ultimately local rabies ordinances dictate how each case is handled. Pets with current or late rabies vaccinations may be quarantined for 10 days.
A pet that never has had a rabies vaccine may be promptly euthanized and tested for rabies. In other cases of unvaccinated pets, extended quarantine periods up to 6 months may arise.
What Can I Do to Protect My Pets and Family From Rabies?
- Vaccinate animals for rabies - this includes dogs, cats, ferrets and select farm animals.
- Teach children never to handle bats.
- Do not keep wild animals as pets.
- Spay and neuter your pets to decrease the desire to roam.
- Maintain control of your pets when outdoors or hiking to avoid accidental exposure to wildlife.
- Bat-proof your home and garage to avoid nesting sites and close encounters with bats.
- Report human bites from pets or wildlife to public health and animal control authorities.
Vaccination is key to protecting pets from rabies and offers peace of mind to pet owners. Rabies vaccine is typically inexpensive in the Las Vegas area. For example, a rabies vaccine at my hospital for dogs and cats costs just $10.00.
Rabies vaccination…Just do it!
Featured veterinarian known as "Dr. Debbie" on national pet radio program, Animal Radio. Ebook author of "Yorkshire Terriers: How to Be Your Dog's Best Friend"; "Pugs: How to Be Your Dog's Best Friend"; "Mini Schnauzers: How to Be Your Dog's Best Friend"; and "Shih Tzu: How to Be Your Dog's Best Friend."
It's a Wacky Wednesday Here at the Animal Radio® Studios
WackyWed Contest IS ON - LIKE your FAVORITE pic and the pic with the most LIKES & shares is the week's winner and will receive the Zero Shock Dog Leash from EzyDog.
TO ENTER Send us your FUNNY pet pic to WackyWed@AnimalRadio.com - (Please put WACKYWED in the subject line & give us your pet's name, your name & where you hail from) If YOUR pic is chosen then spread the word to your friends & family on Wednesday - the pics w/the most LIKES and SHARES will be the winner!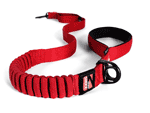 This week's Wacky Wednesday prize is the Award Winning Zero Shock Leash from EzyDog. The Zero Shock Dog Leash has been designed using their Zero Shock Technology; a shock absorbing component that drastically reduces strain and pull on the dog and the owner. Perfect for walking and jogging with your dog, the Zero Shock Leash by EzyDog adds protection from sudden moves made by you or your dog, making your walks more comfortable and enjoyable! Recognized by Pet Business magazine for its innovation in the Leash category.


Join Animal Radio® on Facebook for Wacky Wednesday! Win great prizes every week for your wacky pet pictures. Last month we gave out goodies from Lillybrush, ESPREE, West Paw and more. Visit us on Facebook now.
Animal Radio® News with Tammy Trujillo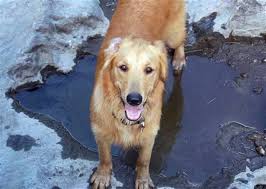 How Far Would You Go To Get Your Lost Dog Back?
Kirsten Campbell, 24-years-old of Morrisville, Vermont isn't giving up on Murphy even though he's been missing for five months. Murphy took off after Kirsten's car went off the road and hit a tree in a mountainous area around the town of Stowe. She let him out after the crash and he ran away, traumatized. Murphy has been spotted several times, but the 3-year-old Golden Retriever runs anytime anyone gets close. Kirsten has tried leaving out everything from rotisserie chicken, to bacon, to dog toys to lure him into animal traps. More than a dozen volunteers and even a psychic have tried to help, with no luck. People all through the area continue to keep an eye out for Murphy, putting out food, checking traps and following up every lead. They don't plan to give up until Murphy is home safely. Kristen's grandfather Ed Hamel describes Murphy as the "Best dog in the world."
College Pet Therapy
There is not much out there to make taking college finals fun, but Iowa State University found a way to make them a bit less stressful - a little pet therapy. It set up a room at the library where stressed out students could come in and spend some time playing and petting a group of dogs. Each dog is a certified therapy dog or has the seal of approval from the Canine Good Citizen Program. We don't know if it helped improve grades on the finals, but the students said it help them chill out between finals. In fact, there was a non-stop line out the door to get a chance to spend time with the dogs.

Incredible Tale Of Survival
This tale of survival deals with a cat named Mee Mowe. His family, the Barths, was moving from Suffolk, Virginia to Hawaii and just before they were ready to go, Mee Mowe disappeared. They postponed their move for three days hoping that she would show up, thinking she might have gotten out the door as movers were taking out boxes and furniture. They finally had to go. They got to Hawaii and 36 days later their belongings arrived. They heard a very faint meow coming from one of the boxes. Yup, there was Mee Mowe, somehow still alive, just barely after having no food, water or light for over a month. Mee Mowe is recovering, but due to rules in Hawaii has to stay in quarantine until February. The family visits her nearly every day and is planning a big party when she finally is allowed to come home. In the meantime, the Barth's are alleging that the moving company may have deliberately put Mee Mowe in the box. They say she was actually inside of a taped shut box in the mattress box, which they feel just could not have happened on accident. Whether it was intentional or not, everyone"s really glad that Mee Mowe is going to be okay and back with her family soon.
Lufthansa Airlines Welcomes Falcons
Falcons are now welcome passengers aboard Lufthansa airlines. Falcons are now allowed in the main cabin in a "specially designed 'Falcon Master' tray" that keeps the bird from messing on the cabin walls, seats and carpets. Why falcons? It's an effort by Lufthansa to try and drum up business in the Middle East, where apparently a lot of people have pet falcons. Many airlines, of course, do allow domesticated animals like cats, dogs and even birds (usually up to 20 pounds), but airlines like United, American and Delta, prohibit the carriage of poultry or birds of prey.
Check Out This Video by Prank It Forward
A site called break.com stages Prank It Forward events all over the country to help deserving individuals, but earlier this month, they set one up for the employees and animals at the Kentucky Humane Society in Louisville. Comedian Tom Mabe went in and told the people at the front desk that he wanted to make a donation of some items for the animals. They said great, and in comes a seemingly line of people bringing in thousands of dollars worth of pet food, treats, toys, kitten milk formula, cat litter and beds, enough to pretty much fill the lobby, followed by 10 people from a nearby grooming shop who bathed and spruced up every single dog in the shelter. It was a great day for all the animals, but an even better one for one little terrier mix. Host Tom Mabe fell in love with him and took him home.

Here's a Mystery!
How did 4-year-old bulldog Cooper end up 1,500 miles from home? No one knows and he doesn't seem to be any worse for wear from the trek from his home in Florida to New Hampshire. Two women found him walking the streets in Salem, New Hampshire. A scan at the local shelter showed Cooper had a microchip. Cooper's guardian Julie Shields got a call about her missing bully. It's not the first mystery in Cooper's life; he showed up out of the blue on Julie's doorstep in Naples, Florida a year and a half ago. She tried to find out where he'd come from, but no one claimed him. So she got him microchipped and kept him. A national charity called Kindred Heart Transport stepped in to get Cooper back home to Florida.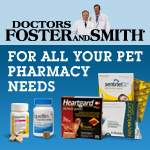 NEWS UPDATE brought to you by Drs. Foster & Smith, affordable pet supplies. Low prices every day, so you save on every order.

Listen to the entire Podcast of this show (#786)