Paul Reiser and Pets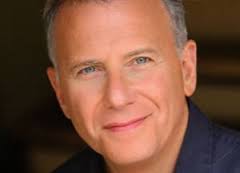 Stand-up comedian, actor and writer, and best known for "Mad About You," Paul Reiser guests this week. He's witty, multi-talented and guaranteed to make you laugh so hard you'll blow eggnog out of your nose. And he speaks up for the first time publicly about his dog "Bosco." There's no better way to top off your year!
Paul Reiser was voted number 77 of the "100 Greatest Stand-Ups of All Time." ("Two or three times a week I drive by the houses of numbers 78-100 just to rub it in," he quips!)
He is also an author having written Couplehood, Babyhood and Familyhood. He says his next book will be titled Deathhood, which he hopes will be late in coming!
Currently, Paul has an 11-year-old Chocolate Lab named Bosco. He talks about his dog's breath, and says, "It's fascinating, whatever the smell is, and it's not the worse smell in the world. There are worse smells than dog breath. But it is something that you cannot reproduce in any other laboratory. You cannot concoct and get the elements to produce that dog breath. It must percolate inside the dog. It's the only way to get it! So if you are out of town and miss your dog, and someone says they can make a spray that smells like their breath, he says no, don't get it! It's a falsehood." He also says, "Its kind of fun and its also special because I know who it is, you don't even have to turn around." Paul says he doesn't like bad breath on people, but doesn't mind the breath of a dog.
Bosco is the same exact color as Paul's floor, and he's impossible to see. He says, "It's like one of those puzzles, it's like 'Where's Waldo,' you can't see him when he's right there. He's 90 pounds and yet he's invisible. He sinks in, so it's a bit of a danger because people have tripped over him, so we are thinking of painting him fluorescent orange. It might not be the best thing for him, but if lost at sea, you're going to see this dog."
Paul has had Bosco since he was 6 weeks old, and he is now starting to slow down. Paul states, "This is how exciting my life is. I used to watch my dog sit and watch squirrels. So I'm not even watching the squirrels. I'm watching one animal watching another animal." Bosco used to chase the squirrels, but now just lets them be. He is not in a hurry to get them, "Because if truth be told, if he got them, he wouldn't know what to do anyway."
Paul admits that he lets Bosco in the bed with him, but states, "But in the last 10 months, he's like Kobe, he just can't quit leap the way he used to, so he's not getting up. But, I would say he is suffering with the same incomplete leap. Also, I will give this to Kobe; my dog cannot dribble to his left. And, he also doesn't pass the ball. If he gets the ball, he kind of keeps it in his mouth. I mean my dog, not Kobe! Also, we don't let Kobe in the bed. He's a great guy, I admire his work, but he's not getting on the bed!"
Paul asks us a question about these squirrels. He sees them scurry from one tree to the other. Paul believes, "He's obviously building a home of some sort in one tree, but he's got all of his supplies in the other tree." Paul's question is, "What could possibly be better, so much better about the second tree that he's going to relocate? Because the first tree, he seems very happy, he's got all of his supplies, but no, he's decided tree number two is good for him!" Paul thinks that perhaps, "Maybe it's for the kids. Maybe it's better schools. Sometimes you're happy but you gotta make a move for the children." We here at Animal Radio suggested perhaps he is a male and can't commit. So, Paul promised that, "The next time I see the squirrel, I'm going to investigate a little closer. I'm going to pick up the tail and see what's going on." His next question is, "Do squirrels have notable sexual parts?" Our own Dr. Debbie assures Paul that they do. Paul is glad we have this on record, because, "My family might alarmed if they see me pinning down a squirrel looking underneath it!" They may say, "Dad has snapped." But, I can assure them that I am doing it for science!
When we talked about animals that are consumed by humans, Paul says we don't eat the cute ones, like dolphins. "People get angry because dolphins are getting caught in tuna nets, an you can't do that to the dolphin, but they don't seem to mind the ugly tunas that are getting chopped up and put in the can." Paul says, "It pays to be cute if you're an animal."
Paul started out as a stand-up comedian before he did television and film. He said, "When I started, I only wanted to be a comedian. That was as far as I'd imagined. I was very lucky and everything sort of panned out and I got some wonderful opportunities. I was never one of those guys who said I can't wait to put away comedy. I was looking forward to getting back to it. I was just a little bit slow in the return."
Paul will be at the Lobero Theatre, 33 East Canon Perdido Street, Santa Barbara, CA, on Friday, February 14th, 2014 at 7:30pm - for a St. Valentines Day Concert. Tickets range from $29.50 - $50 in advance.
Paul didn't know the tickets were so cheap, and said "I'm not going to knock myself out for $29.50. I'm going to do the B material." He's kidding; he said people would be foolish to not come, as "I will be doing $40 jokes. Every joke you'll be making $11.00."
"Cindy Brady" Spills It
Susan Olsen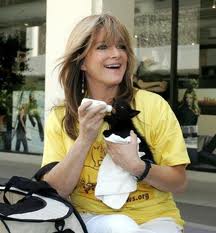 Susan Olsen (Cindy Brady on The Brady Bunch) is one of the few child actors that DIDN'T cross to the dark side. And in fact, she's a model citizen, animal advocate and foster parent. She's seems like a normal gal until she tells you about her hobby making candy-poop with her hands, as well as her artwork. She'll also divulge behind-the-scenes stories about The Brady Bunch.
Susan is very involved with the animals and began as a volunteer with Precious Paws in 2008, after her on screen brother, Christopher Knight, introduced her. She started out as a foster mom to unweaned kittens and cats.
Precious Paws is a dog and cat rescue organization based in the Los Angeles area. Our main objective is bringing in animals from the shelter or off of the street, having them vetted, fixed, microchipped, tested, etc. and preparing them to finding forever homes.
Precious Paws also partners with Petopia, an animal adoption center in the Westfield Promenade In Woodland Hills, where they hold adoption events there every Saturday of the month. Susan tells us that Petopia is a really unique concept that can replace the shopping mall pet stores. This allows groups like Precious Paws to show their animals. This is a great adoption venue, as it allows people to view and interact with the animals in a cage-free environment.
Susan sells her artwork and makes homemade candy at Petopia, with them receiving a portion of the proceeds along with Precious Paws. Susan also travels around and sells her artwork and her original handmade candy for various animal rescues and gives a portion of the proceeds to that particular rescue.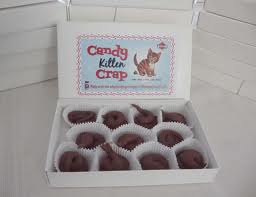 We were surprised when we asked her what type of candy she makes and she said, "I call it Edible Excrement. I sell 'Candy Kitten Crap and Puppy Poop,' and it's all very pretty!" Susan added, "I would love for my poop to just go all over the place and make tons of money and help raise awareness, give everybody a laugh, and it's actually pretty good poop!" Her candy is made up of regular chocolate fudge and she is hoping to add a crunchy style poop next year. Susan explains that she extrudes it in a way that makes it look like the real thing. Susan also has a line of artwork called, "The Art of Rescue by Susan Olsen."
Susan filled us in about life on the Brady Bunch Show and says people are shocked when she tells them that The Brady's were a nasty role model for pet owners. She explains this by telling us they didn't neuter Tiger, their dog, who impregnated a neighbor dog, and that they would have pets for only one show and then they were gone.
Even though the Brady's weren't great pet owners, Susan says that Robert Reed and Florence Henderson were parental role models for all the kids on the set. She said that the relationships you saw on the screen were actually very real.
Susan even tells us the time she got a puppy from Robert Reed. She mentions that back then, we weren't aware of how wrong it was to breed dogs. Robert had a pedigreed German Shepherd that he named Susie, after her. She gave birth, after hooking up with the neighborhood mutt, to six puppies, three boys and three girls (just like The Brady Bunch). Susan wanted a male puppy, and selected the runt of the litter, much to the chagrin of her mother. Susan later learned that the mother had refused to nurse the puppy and Robert Reed and his father stayed up nights bottle feeding this puppy, so he was really, really happy when Susan adopted him.
Before we let Susan go, we had to ask about the romances on the set of The Brady Bunch. Susan said it wasn't very exciting, as they were all just kids. We've all heard about the date between Barry Williams and Florence, Henderson, but if you read his book, Susan says, "It was nothing more than her being sweet and kind and agreeing to go to dinner with an adolescent boy who had a crush on her." Susan also said both she and Mike Lookinlad had crushes on each other. Since they were stuck on the set and only had each other, "Everybody kind of paired up with their opposite ex counterpart. Eve had a crush on Chris for the length of the show, but I don't think they did anything bout it… but they did finally go on a date or two." "Maureen and Barry had an on-again-off-again crush dating kind of thing, but this was back then and we were all good kids!"
Susan grew up in a household of animals. Her Dad loved wildlife and her Mom loved pets. Her Dad was the kind of guy who might find a baby animal in need, bring them home and call the zoo and various experts on how best to care for and rehabilitate the animal. Her first bottle baby was a squirrel. They also had a pair of desert tortoises a possum. Susan was taught in the very beginning to respect them and that they were a lifelong commitment.
https://www.facebook.com/PRECIOUSPAWSRESCUES
https://www.facebook.com/TheArtOfRescueBySusanOlsen
Dangerous Dog Registry
Ryan Drabek, CACDA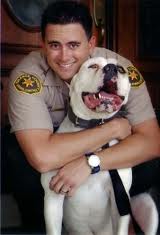 Orange County California is voting to establish a Dangerous Dog Registry. Residents will be able to log online and find out if there is a dog in the neighborhood that has maimed or killed anybody. Ryan Drabek from the California Animal Control Directors Association (CACDA) explains why this program is a good idea.
The Dangerous Dog Registry is basically an online map that will pinpoint where dangerous dogs reside in 17 Orange County, California cities.
The Orange County Animal Care Agency has brought this forward and is trying to be pro-active. There are currently several other communities across the country, that have already formed these kinds of websites with this type of information.
The county ordinance defining vicious or potentially dangerous dogs has been in place since 1970. A "potentially dangerous dog," which is a temporary label, is given to an animal that bites or almost bites a person or animal without being provoked on two occasions within a three-year period. The title can be removed after three years if no further attacks occur.
A "vicious dog," a permanent label, is one that has been trained for dog fighting or has killed or seriously injured a person or animal without being provoked. The label also can be applied to potentially dangerous dogs that have violated the restrictions defined in the ordinance.
But what if your dog viciously attacks someone who enters your home who is intending to do harm, do they go on the list? Ryan states that the ordinance is pretty specific in that in instances of trespassing are not included and that a dog would not be placed on the list defending his home or people. Ryan further states that the list is basically for dogs that commit unprovoked attacks.
After an attack, if the dog is determined safe enough to return home, the owner must pay $666 for the investigation and obtain a $644 annual permit, as well comply with housing regulations.
This ordinance would allow the Orange County Animal Care Agency to make a determination as to whether or not a dog is too vicious to return to a neighborhood and should be destroyed. Of course, the owners still have all the due process to appeal.
The following cities contract with the county for their animal services and would be included on the proposed map: Anaheim; Brea; Cypress; Fountain Valley; Fullerton; Garden Grove; Huntington Beach; Laguna Hills; Lake Forest; Orange; Placentia; Rancho Santa Margarita; San Juan Capistrano; Stanton; Tustin; Villa Park; Yorba Linda; Unincorporated County Areas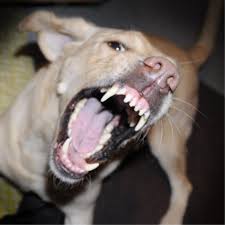 A Dangerous Dog is known as any dog that:
• Has aggressively bitten, attacked, or endangered or has inflicted severe injury on a human being on public or private property
• Has severely injured or killed a domestic animal while off the owner's property
• Has been used primarily or in part for the purpose of dog fighting or is trained for dog fighting
• Has, when unprovoked, chased or approached a person upon the streets, sidewalks, or any public grounds in a menacing fashion or apparent attitude of attack.
A Potentially Dangerous Dog should mean any dog that has posed a threat to public safety by:
• Causing an injury to a person or domestic animal that is less than a severe injury
• Without provocation, chasing or menacing a person or a domestic animal in an aggressive manner
• Without provocation, repeatedly acting in a highly aggressive manner within a fenced yard/enclosure and appears to a reasonable person able to jump over or escape.
Ryan said eight dogs are currently being held in the quarantine area of the county shelter in Orange, two of which are being investigated as potentially dangerous or vicious dogs. Ryan also stated that dog-bite reports have slightly increased. In 2012, 2,384 dogs reportedly bit people in Orange County, up from 2,281 in 2011.
The registry would include a description of the dog, what they did and their address. No owner information would be included. Basically, the registry is a way to provide awareness to the community.



Yearly Physical Exam
Swheat Scoop Minute With Doc Halligan



One of the most important actions you can take is bringing your cat in at least once a year for a complete physical and dental exam. Of course, it's important to visit the vet when your cat is ill, but many cat owners don't recognize the value of taking their pets to the doctor even when they aren't sick.
Remember that animals are programmed to conceal illness in the wild, where it's about survival of the fittest and the weakest animals are preyed upon first, so cats don't always show you when they're not feeling well.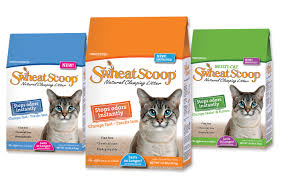 I can't tell you how many times I picked up on a health problem in a seemingly healthy cat!
Your veterinarian is doctor, dentist and surgeon all rolled into one. If you take your pet in once a year for a checkup, it's the equivalent of you seeing your own doctor and dentist once every five to seven years, because cats age approximately five to seven years for each year of human life. And the longer a problem persists, the more difficult it is to treat. Waiting until your pet is showing obvious clinical signs means waiting until some internal damage has begun.
Brought to you by Swheat Scoop. Click for $3.00 off Coupon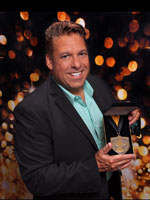 The Dogfather's Grooming Tip with Joey Villani
Dry Winter Skin
During the winter, both you and your dog's skin may start to dry out, as we are turning on the heat. Even if your dog never has any skin problems, you may see them at this time of year. Your dog's skin may appear to look prickly, where you will see bumps, irritation and redness. Some people mistake this condition as allergies. They then take their dog to the vet's to be treated, are left with a big bill, just to find out that their dog just needed a little skin treatment.
This usually happens after a dog has been recently groomed. The product that groomers are using are going to determine this. You or your groomer may use the same product for months with no problems. But when the dog's skin starts to change and dry out, that same product can become an irritant.
What about switching to a hypoallergenic shampoo? The problem is that the base of most shampoos is basically the same. For example, with a medicated shampoo, they will start with the same shampoo base and then add the medicated properties to that base. For a flea and tick shampoo, they will again start with the same base before adding those properties.
If it is a shampoo that dries out the skin, even if it is hypoallergenic, because of the original base, it will dry out your pet.
So, before taking your dog to the vet, think about a few things. When did you first notice it? Did it happen after they were groomed? If so, call your groomer and let them know that your dog has recently started scratching. Tell them you heard on Animal Radio that if you use an oatmeal type shampoo or you use a conditioning treatment, that it will actually help moisturize the skin and it will go away?
If you do this, you will notice a change within a day or so and your dog will stop scratching.
If you want to take care of the problem at home, go to your local pet shop and get a conditioning spray, something that says it will hydrate the skin. Most conditioners just lay on top of the coat, but something that hydrates the skin will go directly into it and moisturize it. After doing this a couple of times, you will notice a major difference. This will keep you out of the vet's office and save you some money!



Animal Radio® News with Stacey Cohen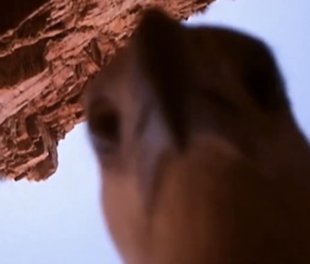 Sea Eagle Takes "Selfies"
One sea eagle in Australia is apparently a fan of selfies. Roneil Skeen of the Gooniyandi Indigenous Rangers tells the Australian Broadcasting Corp. the bird in question snatched a wildlife camera from the banks of Australia's Margaret River and carried it more than 60 miles. Skeen says the camera was meant to capture footage of saltwater crocodiles, but the juvenile bird decided it should be on screen instead. As it flew away the bird filmed itself in three 30-second recordings. Skeen says their cameras have met some interesting fates in the past, but he's never seen anything quite like this.
Move Over Rover
Max and Bella are now the most popular dog names. Rover.com compiled its first-ever list of top dog names by gender from hundreds of thousands of registered users in the United States. After Max, Charlie was the second favorite name for male dogs, followed by Buddy, Jack and Cooper. As for the ladies, Lucy was runner-up to Bella, followed by Daisy, Lily and Molly. None of the top ten baby names for humans made the list of top ten male and female dog names.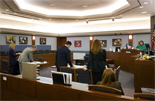 Judge Decorates Courtroom With Basset Hounds
One Clark County, Nevada judge is putting her own touch on her courtroom. According to the Las Vegas Sun, District Judge Kathleen Delaney has decorated her courtroom with large canvas photos of basset hounds. Judge Delaney says the hounds aren't just a reflection of her personal taste, but are meant to bring attention to animal overpopulation. Because judges in Clark County are allowed to decorate their courtrooms, Judge Delaney isn't the only one to add some color to the court. Judge Mark Denton has photos of the Hoover Dam on his courtroom's walls.
Freezing Temperatures Hard on Pets
Freezing temperatures are not just hard on people in Colorado, but also furry friends. A local animal expert says people need to make sure their animals stay warm and hydrated in chilly weather. Chris Gallegos with the Dumb Friends League in Denver says it's important to make sure pets have a warm place to sleep in the home, away from drafts. He adds small, shorthaired and very young or very old dogs should wear doggy coats or warm sweaters when going outside in the cold. Gallegos says dogs also need to drink plenty of fresh water because they can't burn calories without water, and without burning calories, they can't stay warm. He also urges people to brush salt from sidewalks and driveways off their pets' paws that they pick-up when it's icy outside.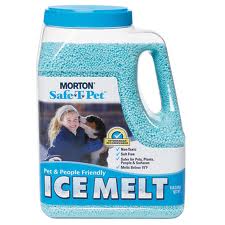 Pet Safe Ice-Melt Salt
As pet owners, we all know protecting your animal during harsh winter weather is no easy task. Morton Salt explored how far some owners are willing to go to protect their pets through a recent survey of pet owners. The survey was sponsored by Morton Salt's line of pet safe ice-melt, Morton Safe-T-Pet. "Winter weather can be very unpredictable and unsafe for pets," says Sara Shenoha, brand manager for Morton Salt, Inc. "That's why we worked with veterinarians to develop Morton Safe-T-Pet, a completely salt- and chloride-free ice melt that's safer for pets' paws and stomachs than traditional melting salt." Benefits of using a pet safe ice melt include decreased irritation and dryness of your pets paws, as well as being less harmful if accidentally ingested. Using a pet safe product such as Morton Safe-T-Pet will help guarantee that your pet is protected from the chemicals and harmful effects associated with regular, non pet-friendly ice melts.
Improve Your Dog's Breath
By nature your dog does not smell all-together good. From his fur to his mouth, all sorts of foul odors emit from your four-legged friend, whether you care to admit it or not. And while we all want to improve our dog's breath for our own peace of mind, in actuality, if left untreated, a dog's bad breath could lead to something worse. Here are 5 ways to improve your dog's breath while making sure he's not suffering from other health issues: 1. Do a regular checkup - It's crazy to realize that bad breath could be caused by a simple piece of food lodged in your dog's teeth. He has no access to floss or mouthwash, so you have to help him out. 2. Brush your dog's teeth, daily - Not once a month, not once a week, but daily. 3. Do the chew - You know how your dog chews sticks outside? While that may scare and annoy you (and, we should add, it can definitely be dangerous), it actually helps clean your dog's teeth. 4. Use breath fresheners - Greenies are the most popular, although Dentastix work too. 5. Get a professional cleaning. Sometimes your dog's bad breath has gone too far, and you need to get professional help.
Cats Identify Owner's Voices
In a revelation that will shock nobody in the world who has ever owned a cat, a new study has found that domestic cats are able to identify their owner's voices. But since they have evolved to know who calls the shots in the human-feline relationship, they choose not to respond to it. The study, conducted by researchers at the University of Japan, states domestic house cats have never depended on human voice interaction throughout their evolutionary process. Because of this, they have no real reason to respond to their owners, unlike dogs, who have been dependent on their masters throughout their domestication.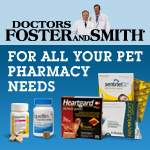 NEWS UPDATE brought to you by Drs. Foster & Smith, affordable pet supplies. Low prices every day, so you save on every order.

Listen to the entire Podcast of this show (#734)