Catch Animal Radio in bite-size pieces.
Introducing Animal Radio Highlights available from iTunes and iHeart Radio.





Animal Radio® Show #1027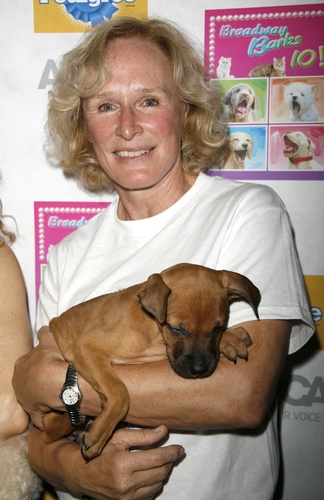 Glenn Close Talks About Her Dogs and Pet Blog
Despite the anti-animal roles she's played, Glenn Close is very much an animal lover. In fact, she even blogs about dogs and the relationships with their people. The Oscar winning actress spills all as she joins the Animal Radio® gang for the Season of Stars.
Listen Now
Nearly Half Of All Pet Owners Will Travel This Summer
PetRelocation.com, an international pet travel and pet transportation service provider, has announced the results of its third annual Summer Pet Travel Survey. Travel trends have fluctuated, but overall the popularity of pet travel is holding steady and consumer demands are more specific than ever. Nearly half of pet owners will travel this summer. 47% of respondents said they planned to travel with their pets within the next three months, and another 40% plan to travel within the next year.
Listen Now
Now's The Time To Start Worrying About Ticks
Washington's Health Department says it's time to worry about ticks now that summer is here. Veterinarian Dr. Ruth McPete says few people realize that modern rural housing developments are often making America's tick problem worse. She says those fragments are fertile breeding grounds for ticks. Ticks can carry health problems such as Lyme disease.
Listen Now
Cat Scratch Fever
We'll share practical ways to avoid inappropriate scratching and how to deal with cat bites, which can turn serious and ugly very fast. Why do local authorities need to quarantine domestic cats that bite? Dr. Debbie has answers.
Listen Now

Read more about this week's show.

Listen to FM on your smartphone. No Internet connection needed. Get 10% off Soundot with promo code 'animalradio'
Animal Radio® Show #1026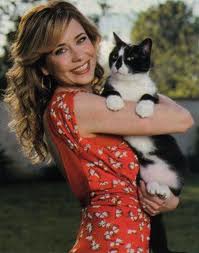 The Office's Jenna Fischer Visits
Don't miss this "must hear" interview with Jenna Fischer (Pam from The Office)! She shares her most intimate secrets about her cat and how she spoils the furball. She says "I'm guilty of allowing my cat on the dinner table. When guests are over and he hops on the table, I pretend like that's the first time it's ever happened."
Listen Now

Lucky's In A Rush To Get Married
If you missed Lucky the dog's posh wedding shower, you can still make it to her July 12 wedding at New York's exclusive Essex House Hotel. Lucky, who holds the world record as the animal most photographed with celebrities, has a new mission: searching for a husband. The marital-minded Maltese is taking applications for the right "Guy," which owner and animal advocate Wendy Diamond says need not necessarily be a canine.
Listen Now

Would You Take Your Dog To Church With You?
A Florida pastor says he decided not to turn away any four-legged parishioners who wanted to join their two-legged companions at church this past weekend. Pastor David Hughes says almost 500 dogs filled the pews for the first of two Dog Day Weekend services at the Church of the Glades in Coral Springs.
Listen Now

10 Best Cities To Be A Pet
Headline News and World Report announced the 10 Best Cities to be a Pet. Arizona took the cake with a 40% showing. Four out of 10 cities were in Arizona. The poll was based on a spending analysis that was conducted. The study encompassed a recent analysis of transactions by Bundle, a spending analysis firm. The study proved that the city with the highest average dollars spent on pets was Scottsdale, Arizona.
Listen Now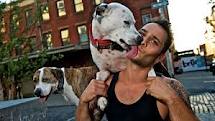 Dogs In The City
Justin Silver from the new hit TV reality series "Dogs in the City" (CBS) says that most dog behavior problems actually stem from the owner. His new show is all about developing the relationship between dog and human.
Listen Now


Read more about this week's show.

Animal Radio comes to you from the Red Barn Studios
Animal Radio® Show #1025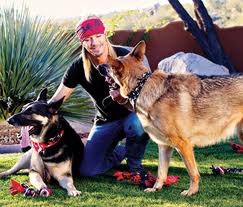 Bret Michaels Guests
What does a big rock star do after his reality television series? Well, he designs a line of pet toys and clothing, of course. That's exactly what pet-loving rocker Bret Michaels has done. He shares with us what led up to this moment and how dogs helped him recover from a brain hemorrhage.
Listen Now
Tori Spelling Has A Passion For Fashion - And So Does Her Pet Chicken!
Expecting her fourth child with husband Dean McDermott, the actress and reality star, 39, is no stranger to donning chic vintage looks, and Spelling says she's dressing one of her family members the same way. No, not 4-year-old daughter, Stella -- her pet chicken, Coco! "I call her a pocket chicken because she loves to be held and go places with me." A silkie bantam chicken, Coco has quite the wardrobe thanks to Spelling and her crafting skills. "I make her outfits to mimic my vintage dresses." The family also has a pet pig named Hank, who Spelling says sleeps in bed with her and McDermott.
Listen Now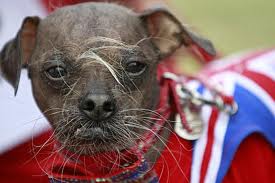 Mugly The Ugly!
An eight-year-old Chinese crested named Mugly is receiving the dubious honor of being the world's ugliest dog. Mugly took first place in the 24th World's Ugliest Dog Contest. The competition is held annually at the Sonoma-Marin Fair in Petaluma, California. Mugly beat out 29 other competitors. The first-place winner receives a trophy and a thousand dollar prize.
Listen Now  
The Dangers of Flea Treatments
When an Animal Radio listener called in after two of his cats died after using a spot-on flea treatment, Dr. Debbie investigates and has the lowdown on just how dangerous these drugs can be if not used properly.
Listen Now

Read more about this week's show.

Animal Radio comes to you from the Red Barn Studios
Animal Radio® Show #1024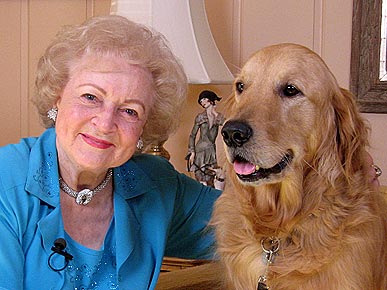 Betty White Guests on Animal Radio
She's back and better than ever. At 97 years old, who would of thought this actress spends more time helping the animals than she does acting?!
Listen Now
A Dog's Mouth Is Not Cleaner Than A Human's
A pet's saliva can miraculously cure human cuts and scrapes. These are common beliefs held by pet owners according to a new study. In fact, a dog's mouth often carries a variety of germs and bacteria that can make humans sick through contact with saliva.
Listen Now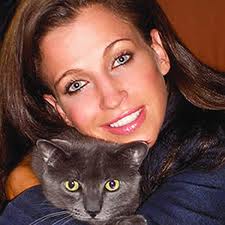 Pick Your Date with a Dog
Wendy Diamond says your should pick your partner by the type breed dog or cat they own. She says if you want to start a family, choose a man with a mutt.'
Listen Now
What You Should Know About Moving
Planning on moving your furry family. Dr. Greg Neal of Morro Bay Veterinary Clinic is filling-in for Dr. Debbie. He has the information you need to relocate your dog, cat or bird.
Listen Now

Read more about this week's show.
Animal Radio® Show #1023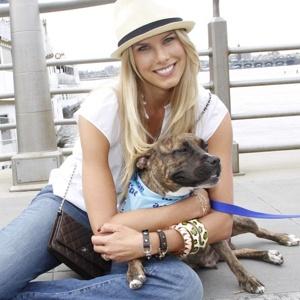 Beth Stern Guests
Yes, she is the wife of Howard Stern. But more importantly, Beth Ostrosky - Stern is an avid animal advocate. She's fostering a bunch of animals at home. She says Howard is really into her pets and sometimes he'll get very emotional when the animals find homes.
Listen Now
Cats Actually Have A Language
Con Slobodchikoff is studying animal linguistics. He's noticing patterns that indicate language among cats and even prairie dogs. He even says that someday we may have an App that will translate our conversations with animals.
Listen Now
Pet Restraints FAIL
New research from the Center for Pet Safety reveals that the pet restraints tested have a 100% failure rate. Does this mean you shouldn't use them when traveling with your pet? Absolutely not. However, Lindsey Wolko has the lowdown on what works and what doesn't when it comes to keeping your pets safe in the car.
Listen Now
Don't Worry About Bugs In Your Food - They Were Intentionally Added
Acclaimed European chef David Faure isn't worried about his diners finding a bug in their meals. In fact, he's started intentionally adding a variety of creepy crawlies to the dishes he serves at his restaurant. He says the biggest obstacle in his quest is finding a reliable local supplier of edible insects.
Listen Now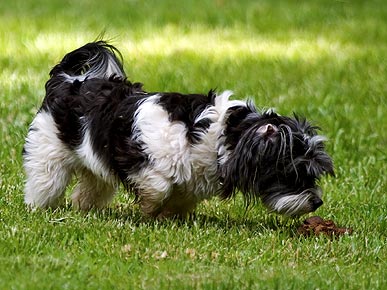 Eating Poop - Don't Knock It
Not a week goes by without a listener calling to ask why their dog is eating other dog's feces. While there are many theories as to why this happens, Dr. Debbie gets to the bottom of it and sheds light on the very common problem.
Listen Now

Read more about this week's show.
So many ways to listen to Animal Radio®. We're on 134+ AM/FM stations, the Animal Radio® App for iPhone/Android, iHeart Radio, iTunes, Stitcher, TuneIn, Spreaker and Podcast. We're available wherever you are!
Listen to Animal Radio LIVE anytime with the FREE Animal Radio App for iPhone / Android. Plus, you'll get notifications anytime there is a recall or news that affects you and your pets.
---
Copyright 2001-20 Animal Radio®, its logo and Animal Radio Network(TM) are registered trademarks of Animal Radio Network LLC. All rights reserved. Submissions for newsletter, programming, editorial comments and opinions may be sent to: YourVoice@AnimalRadio.com. See our website for additional information.