Grab your Pets for a Warm and Fuzzy Break from 2020.
Happy New Year from your friends at Animal Radio.





Animal Radio Show #1101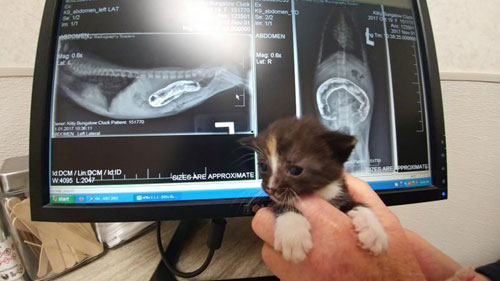 Rescue Crowd-funds Butt-hole For Kitten
Shawn Simons is the Headmistress of the Kitty Bungalow Charm School for Wayward Cats. They're an outstanding non-profit rescue in the Los Angeles area. Shawn just crowd-funded a $10,000 surgery for a kitten. That may not sound unusual until you hear the kitty was born with Imperforate Anus, or no butt-hole. Now, along with television sensation Tosh.0, she's trying to raise a million for 2000 butt-holes.
Listen Now
Who's Got Your Back When The Raptures Comes?
Pastor Travis Davis founded Pets After Rapture. He considers himself the "middle-man" between your pets and the animal-loving non-believers who will be around after the rapture. For a small fee, his service will be dispatched to your home "post-rapture" to care for your pets.
Listen Now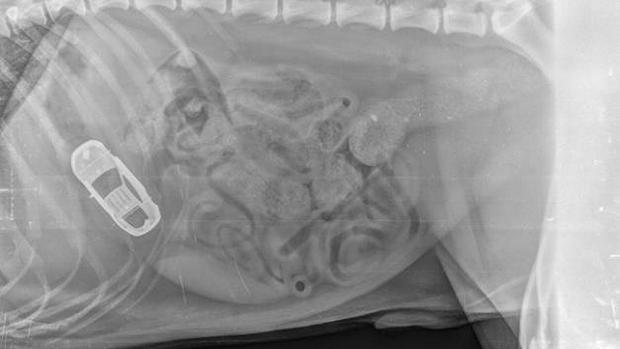 Veterinarians See The Most Unusual Things
A veterinarian in Oklahoma operated on a dog that wasn't feeling well after eating its human sibling's pacifier. The vet could have made a ton of money had he charged for each pacifier he would later take out of the dog's belly, which ended up being a total of 21. Dr. Debbie shares her strange and unusual things found in the belly of a dog" stories.
Listen Now
Cannabis Based Pet Supplements Come Under Fire.
People anxious to relieve their pet's physical pain are more and more trying oils and powders that contain CBDs, a non-psychoactive component of marijuana. But, there's little data on whether these products work, or if they have harmful side effects. That's because the federal government has not approved any clinical trials of cannabis pet products. The FDA has warned companies that sell marijuana related pet products that they're violating laws by offering "unapproved new animal drugs." The FDA has even threatened legal action.
Listen Now

Read more about this week's show.

Redbarn Naturals Mini Bully Barbells Dog Treats, Case of 75
Animal Radio Show #1100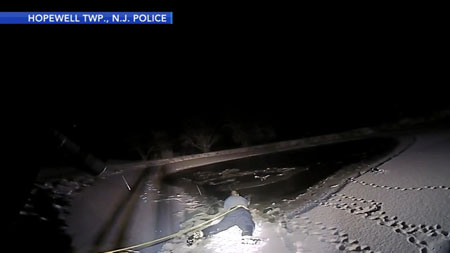 Officer Tells Story Of Lake Rescue
The video of an cop rescuing a dog from a frozen lake has gone viral. Officer Robert Voorhees took a big risk when he decided to cross an ice covered lake in New Jersey. He'll share his heroic story with Animal Radio listeners. He says anyone would've done what he did. Would you?
Listen Now
Top Dog-Friendly States
With about 90 million dogs living in homes in the US, we are a country of dog lovers. But not all states are equal in terms of safety and amenities for pets. You may be quite surprised by the findings. Where does your state fit in?
Listen Now
Pet Owner New Years Resolutions
Fear Free certified trainer Debbie Martin thinks both you and your vet should make resolutions and promises to your pet. She'll share her techniques for creating a Fear Free environment and schedule for your dog. Check out the Fear Free Expert Series.
Listen Now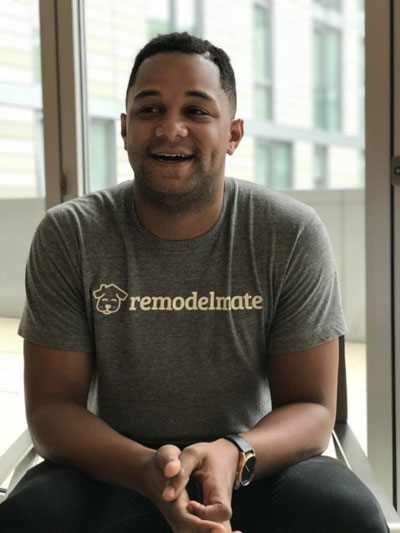 The Real Cost of Owning A Pet
You can add up all the vet visits, food and toys and you still would be missing the costs associated with damage to your house - because that happens. Chad Hall with Remodel Mate has tips to help you reduce the damage and do it without selling a kidney.
Listen Now
Chinese Pet Economy On The Rise
The world of pets is changing in China with the country's fast rise in wealthy citizens. The Chinese government is calling for residents to create 1,000 "Specialty Towns." In Pyongyang County, the specialty theme is pets. There is no doubt that the Chinese pet economy is thriving mostly because of an aging population and declining birth rates.
Listen Now
Felony Charges For Boy Who Tossed Kitten
There's good news about the kitten that unfortunately starred in a viral video last month. You've heard about Spot, a little 3 and a half-pound calico kitten that was tossed high into the air by a teenage boy in the Southern California. Police got their guy. The San Bernardino County District Attorney's Office has filed a charge of felony animal cruelty against the 16-year-old suspect.
Listen Now

Read more about this week's show.

Introducing Chewy Pharmacy - Free Shipping on Pet Meds!
Animal Radio Show #1099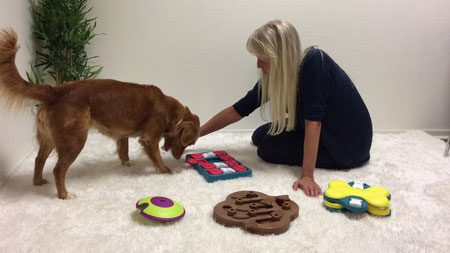 Enrichment In The Home During Winter
Cold weather usually means the kids and pets spend more time indoors. Less exercise and activity could result in unwanted behavior issues. Dr. E'Lise Christensen is a board certified veterinary behaviorist. She'll share some great ideas for keeping your pets occupied and out of trouble. As far as the kids go, you're on your own. This is part of the Fear Free Expert Series.
Listen Now
Dealing With Off-Leash Dogs
It's the stuff of nightmares. You and your dog are enjoying a walk through the neighborhood when, all of a sudden, you spot an unaccompanied canine heading your way. It could turn into a bad scene even if your dog is socialized. Stephanie Colman, the manager of the "Puppy Department" at Guide Dogs of America, has the five things you need to do if you encounter an off-leash or stray dog.
Listen Now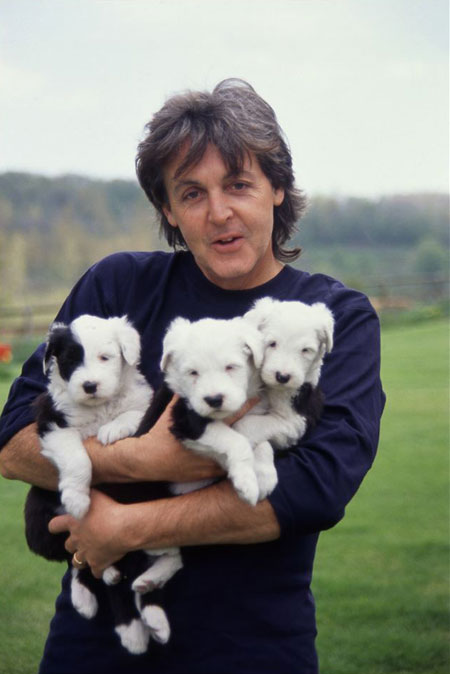 Beatles Song For Dogs
Sir Paul McCartney is confirming that one of the all time best Beatles song has a special sound included in the track that only your dog can hear. It has long been a rumor that dogs knew something about the song that humans didn't.
Listen Now
Do Pets Slow Down Your Aging Process?
After all the recent studies about pets keeping humans youthful, there is a new report out in the British Medical Journal that says having a pet doesn't seem to slow down your aging process after all.
Listen Now
Most Popular Pet Names for 2020
The Netflix series "Stranger Things" has some influence on the top pet names of 2020. "Eleven" is becoming commonplace among pet names, after the main character in the popular series. "Star Wars" names like Rey and Leia are up 70%.
Listen Now
Pet Food Sector Seeing Tremendous Growth Online
U.S. researchers say most of the growth in the pet food sector is going to behemoths Amazon.com and Chewy.com (owned by PetSmart). Other trends include home-delivered and customized fresh foods.
Listen Now

Read more about this week's show.

Introducing Chewy Pharmacy - Free Shipping on Pet Meds!
Animal Radio Show #1098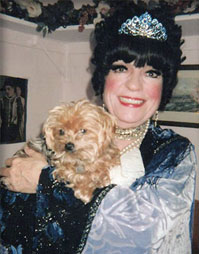 Jo Anne Worley Returns
Actress, Comedian, President of Actors and Others for Animals, and all-around funny gal Jo Anne Worley (Laugh In) returns to Animal Radio to talk about her one true love, "Harmony" her 5-pound Yorkie. She proves that laughing and loving animals is all we need to be a happy soul.
Listen Now
Laundry Pods Dangerous for Animals
You probably know those laundry detergent pods that so many people are using these days are dangerous to children, but did you know they are very harmful to pets as well? Most soaps and detergents contain chemicals called ionic and anionic surfactants. When a small amount it is ingested, it is possible for pets to become sick with gastrointestinal upset (drooling, vomiting, and diarrhea) and even come down with serious respiratory issues.
Listen Now
Why God Created the Dog and Cat
Former ASPCA CEO Ed Sayres tells the story of how God decided to create the dog and cat. We'll also share several other holiday themed stories that will touch and inspire the animal lover in you.
Listen Now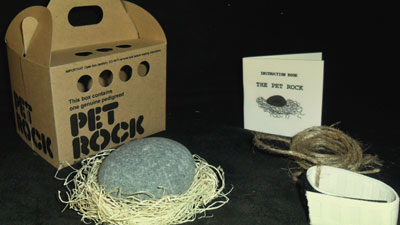 Pet Rocks
Nordstrom's has sold out of pet rocks! An $85 leather-wrapped stone sold out online store after going viral on social media. A spokeswoman for the retailer declined to say exactly how many pet rocks were sold. If you're old enough, you may remember the pet rock craze in 1970 that made Gary Dahl a millionaire six-times over.
Listen Now
Taking Your Pet's Picture
Photographing your pet may not be easy. It's tough to get the right shot in the right lighting. Britt Savage has tips for taking excellent photos of your furry-family this holiday season.
Listen Now

Read more about this week's show.

Introducing Chewy Pharmacy - Free Shipping on Pet Meds!
Animal Radio Show #1097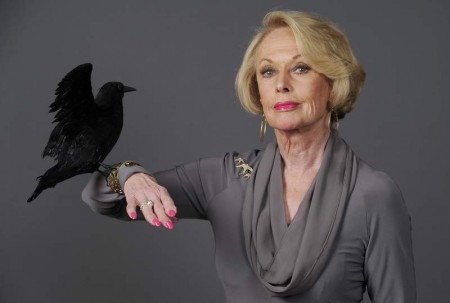 The Big Cat Is Back
Actress and Animal Activist Tippi Hedren (The Birds - Shambala) returns to Animal Radio to talk about life living with Lions, Tigers and Ligers, oh my. She rescues tigers that were purchased as pets and out-grew their home. She's also forged legislation that outlaws exotic animals as pets. Animal Radio will hook you up with her autobiography, Tippi.
Listen Now
Turtle Doves Drives Up Cost
The slow recovery of the U.S. economy may be responsible for the increasing costs of the 12 Days of Christmas. The price of two turtle-doves has jumped from $290 last year to $375. But, the partridge in the pear tree, which has actually become cheaper, has offset the total cost.
Listen Now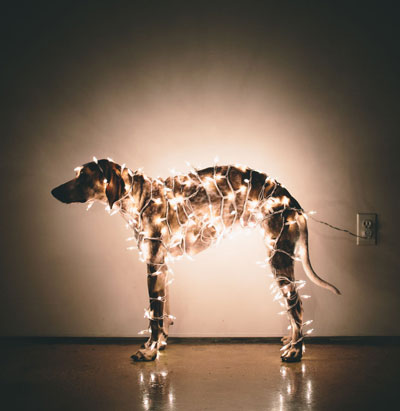 Signs of Holiday Stress in Dogs
The holidays can be stressful for everyone, both humans and our pets. While some dogs enjoy the increase in activity and new experiences that come with holidays, there are lots of others who are not fans of change and all the chaos that can come with it. Lori Brooks will help you recognize signs of stress in your pet, so you can remove them from dangerous situations and help them relax.
Listen Now
Rising Pet Health Care Costs
Pet owners may shell out as much, or more, money for their pet's health care as they do for their own health care, and it's mostly because of pricey new technologies and more advanced treatment options. Healthy Paws Pet Insurance most expensive insurance claim was for a 3-year-old female French Bulldog diagnosed with inter-vertebral disc disease with a final bill of $44,296.
Listen Now
Parrot Only Witness In Murder Case
Court proceedings are underway in Newaygo County, Michigan, where a preliminary hearing has been held for a woman accused of murdering her husband and their parrot is the only apparent witness. The couple's pet, an African Gray parrot, apparently witnessed the shooting and began repeating words from the victim just moments before his death. The parrot has been recorded as saying, "Don't F*#&ing shoot."
Listen Now

Read more about this week's show.

Redbarn Peanut Butter Chew-A-Bulls Large 12" Dog Treat
So many ways to listen to Animal Radio. We're on 134+ AM/FM stations, the Animal Radio App for iPhone/Android, iHeart Radio, iTunes, Stitcher, TuneIn, Spreaker and Podcast. We're available wherever you are!
Listen to Animal Radio LIVE anytime with the FREE Animal Radio App for iPhone / Android. Plus, you'll get notifications anytime there is a recall or news that affects you and your pets.
---
Copyright 2001-22 Animal Radio, its logo and Animal Radio Network(TM) are registered trademarks of Animal Radio Network LLC. All rights reserved. Submissions for newsletter, programming, editorial comments and opinions may be sent to: YourVoice@AnimalRadio.com. See our website for additional information.