Catch Animal Radio in bite-size pieces.
Introducing Animal Radio Highlights available from iTunes and iHeart Radio.





Animal Radio® Show #1039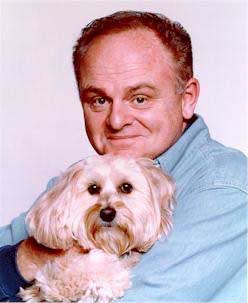 Gary Burghoff Typecast in Real Life
Actor Gary Burghoff (M*A*S*H) talks about the animals in his life. His character on the long-running series was developed after the writer saw his love for animals.
Listen Now
Feed Your Best Friend Better
"Dog Food Dude" Rick Woodford explains how easy it is to make healthy food for your pet. Quit dodging bullets and avoid all the recalls with fresh food for your furry-companion.
Listen Now
Dog Receives Life In Prison
The bad dog of the neighborhood has received a life prison sentence. The wolf dog hybrid named Chief, once ordered destroyed for aggressive behavior, will become a guard dog at Louisiana's maximum security prison.
Listen Now
Bad Economy Doesn't Mean Cutting Back On Pet Expenses
Most pets aren't feeling the pinch of higher gas and grocery prices. Three-quarters of the respondents in a new CouponCabin.com poll say the economy hasn't caused them to cut back on pet expenses. In addition, 21% report spending between $51 and $100 on their pets each month, while 12% shell out more than $100 on Fluffy and Fido every 30 days. Just over a third admit they spend more money on their pets than they do on their friends, and 32% put more money toward their pets than their family.
Listen Now

Read more about this week's show.
Listen to FM on your smartphone. No Internet connection needed. Get 10% off Soundot with promo code 'animalradio'
Animal Radio® Show #1038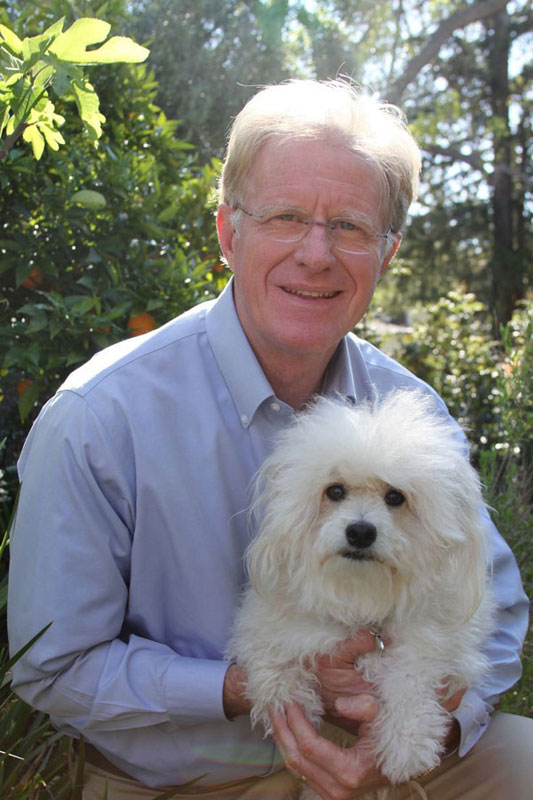 Your Pet's Carbon Paw-print
Actor Ed Begley Jr. is well-known for being green before green was cool. He'll share ideas for reducing your pet's carbon paw-print and saving money at the same time.
Listen Now
Canine Fender Bender 
A woman recently returned from her shopping trip at the mall to discover her car had been hit by a vehicle driven by three dogs. She later learned the owner had left it running with the animals inside and they somehow managed to put it into gear.
Listen Now
Top Pet Accident-Prone States 
Petplan Pet Insurance compiled a list of states that are more likely to have accident prone pets. California tops the list followed by Pennsylvania and New Jersey.
Listen Now
Rawhide
What's wrong with a little rawhide treat now and then? A lot! Besides the lacks of nutritional value, it is commonly a choking hazard. Dr. Debbie sees choking cases in her office several times a year caused by splintered rawhide treats. Some are fatal!
Listen Now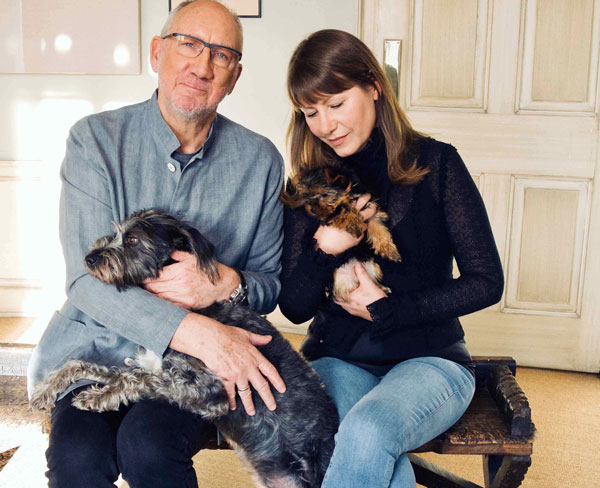 Music For Grieving Animal Lovers
Musician Rachel Fuller has created a brilliant album that celebrates the life of our furry companions. With the help of her husband, The Who guitarist Pete Townshend and The Beatles Paul McCartney, she transforms the death of a pet into an Animal Requiem.
Listen Now
Benefits of Pets at Work 
A new study supports the stress reducing benefits of bringing your pooch to work. The study also reveals that workers have an increased level of job satisfaction and work productivity as well as higher staff morale.
Listen Now

Read more about this week's show.
Animal Radio comes to you from the Red Barn Studios
Animal Radio® Show #1037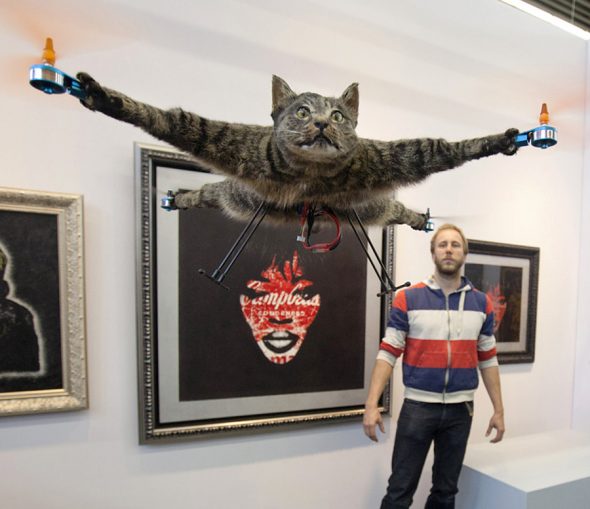 Turning Animals Into Drones And Helicopters
In 2012, Bart Jansen's cat was unfortunately struck and killed by a car. Instead of cremating or burying "Orville" (named after the Wright Brothers), he turned him into a drone. Despite outrage from cat-owners, he defends the action as a tribute to his furry-friend. Many other pet owners have asked for his services since. Now he plans to turn a cow into a helicopter.
Listen Now
What Vaccines Does My Pet Really Need?
There's no need to over-inoculate your pet with potentially harmful vaccines. Dr. Jean Dodds is considered one of the foremost veterinary experts on vaccinosis. She tells us what injections are necessary and how often. Dr. Dodd's also discusses the downside of over-vaccinating your pet.
Listen Now
Pet Owner Harming Pets For Opioids
Researchers at the University of Colorado recently conducted a survey of nearly 200 veterinarians in the state about how opioid abusers may be using veterinary clinics to get drugs. The results revealed that 13% of veterinarians believe, or have suspected, that they have seen a client who purposefully injured their pet, made their pet sick or appear to be sick, just so they could get an opioid prescription.
Listen Now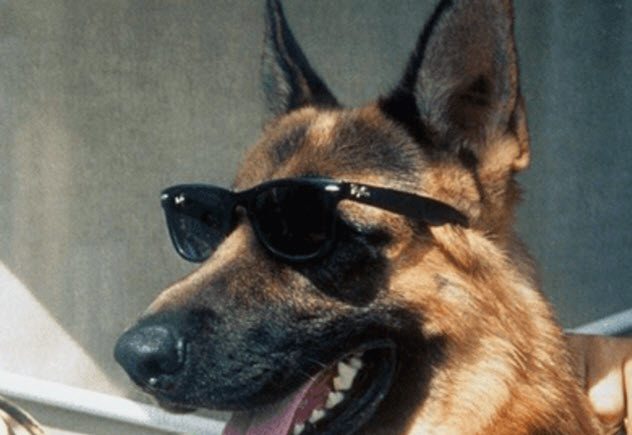 The World's Richest Pets
Topping the Richest Pets List, compiled by a pet insurance company, the wealthiest pet is a German Shepherd named Gunther IV, worth over 375 million dollars. Gunther, who lives in Germany, inherited his wealth and has his own personal maid and butler, eats steak and caviar and has several multi million-dollar homes. Taylor Swift's and Oprah's pets also top this list.
Listen Now
Home Shoppers Buying For Pets
Pets are part of our family. So much so, that, according to a report, even if we found our perfect home and it wasn't right for our pets, we would pass on it. The survey for Realtor.com showed 75% of pet parents would say €śno thank you" to their dream home if it weren't a fit for their animals.
Listen Now

Read more about this week's show.
Animal Radio comes to you from the Red Barn Studios
Animal Radio® Show #1036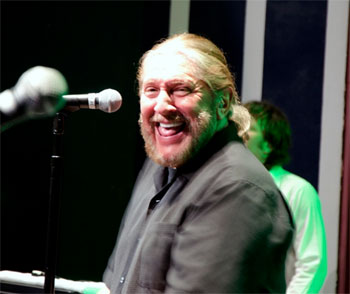 Doug Gray Guests
Animal Radio's Season of Stars continues with the lead singer for The Marshall Tucker Band, Doug Gray. He shares his life with animals, including anecdotes about his Persian kitties, "Cheech & Chong."
Listen Now
Overprotective Owners
Are you fearful that your dog will catch a disease if you let him out of the yard. You're not alone. Numbers of "backyard prisoners" are growing and causing more behavioral problems in the long run. Both Vladae and Dr. Debbie have answers to battle this epidemic.
Listen Now
Dog Dials for Help
Emergency responders in the U.K. say a 2 year-old Basset Hound dialed 9-9-9, the British version of 9-1-1, while he was choking on the phone's cord. The dog reportedly knocked over the phone and became tangled in the cord, and somehow managed to dial for help.
Listen Now
Luggage-Inspecting Beagles
Izzy is among a small number of Beagles employed by TSA that lives and works at an airport. His job is to smell luggage for fruit, meat, plants, seeds and vegetables. Federal officials won't disclose how many canines are employed as "passive response dogs."
Listen Now

Read more about this week's show.
So many ways to listen to Animal Radio®. We're on 134+ AM/FM stations, the Animal Radio® App for iPhone/Android, iHeart Radio, iTunes, Stitcher, TuneIn, Spreaker and Podcast. We're available wherever you are!
Listen to Animal Radio LIVE anytime with the FREE Animal Radio App for iPhone / Android. Plus, you'll get notifications anytime there is a recall or news that affects you and your pets.

---
Copyright 2001-20 Animal Radio®, its logo and Animal Radio Network(TM) are registered trademarks of Animal Radio Network LLC. All rights reserved. Submissions for newsletter, programming, editorial comments and opinions may be sent to: YourVoice@AnimalRadio.com. See our website for additional information.