==========================================
ANIMAL RADIO® | September 6th 2005 Newsletter
Programming with a Purpose
==========================================
In this issue:
KATRINA and THE ANIMALS Live News Coverage 24/7 on Animal Radio
Snowball, Shot Pitbulls, Places to donate.
ANIMAL RADIO - 1st FULLTIME ANIMAL RADIO CHANNEL - LISTEN 24/7
Fresh programming all the time - news reports on how the animals are coping with Katrina.
PETER SINGER IN DEFENSE OF ANIMALS: THE SECOND WAVE
YOUR PET'S DENTAL HEALTH - MORE IMPORTANT THAN YOU THINK
MID-ATLANTIC REPTILE SHOW - SEPTEMBER 17th and 18th
SERVICE DOGS THAT LOVE WORKING
GET YOUR PET'S PICTURE ON REAL U.S. STAMPS
ANIMAL RADIO PARTNERS WITH PETS 911
PRODUCT REVIEW - POOP HOUND
===========================================
ANIMAL RADIO NETWORK® PROGRAMMING - SEPTEMBER 2005
===========================================
ANIMAL RADIO® with Hal Abrams, Judy Francis, Rae Ann Kumelos, Darlene Arden and YOU!
This week:


PETER SINGER author of In Defense of Animals: The Second Wave
The state of the animal movement.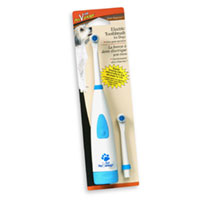 Dr. Jill Richardson, Hartz Mountain Corporation, Your Pet's Dental Health Oral disease is the number one health problem diagnosed in dogs.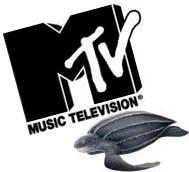 Robert Ovetz of Save the Leatherback Campaign - Estimated to be 100 million years old, scientists now warn the leatherback could go extinct.
Coming up:


RESCUE EFFORTS TO SAVE THE ANIMALS OF HURRICANE KATRINA


WORLD RENOWN DR. RICHARD PITCAIRN GUEST-HOSTS


LISTEN TO ANIMAL RADIO®
So many ways....
A list of AM-FM RADIO STATIONS that air Animal Radio is at http://AnimalRadio.com

You can also LISTEN ANYDAY, ANYTIME - ONLINE Real Audio or MP3 - http://AnimalRadio.com

We're also ARCHIVING old shows at: http://AnimalRadio.com

Download the current show to your iPod at: http://AnimalRadio.com

NEW!! Animal Radio is America's Full-time Animal Radio channel. You can listen to fresh programming 24 hours a day - seven days a week. Animal Radio is now available all the time. LISTEN TO THE NEW ANIMAL RADIO FULL TIME CHANNEL
Write down this number and be ready to call! Animal Radio Toll-Free Studio Line is: 1.866.405.8405.
===============================================
THE STORY OF SNOWBALL BRING A COUNTRY TOGETHER
===============================================
Sad Story of Little Boy and His Dog Grips Country
NEW ORLEANS -Among the thousands of crushing moments from last week's deadly hurricane, one image brought the anguish home to many: a tearful little boy torn from his dog while being shuttled to safety. It tugged at the heartstrings, prompting an outpouring from around the country of people on the hunt for both the boy and his dog Snowball in hopes of a reunion. They've been scouring shelters, posting notes on the Internet and making phone calls to track them down. One woman set up a Web site to help people pair up pets with their owners. Another set up a reward to encourage someone to come forward with information on Snowball's or the boy's whereabouts. "Everyone wants to know about Snowball," said Laura Maloney, executive director of the Louisiana Society for the Prevention of Cruelty to Animals. The boy was among the thousands who ended up sheltered at the Superdome after the hurricane. But when he went to board a bus to be evacuated to Houston, a police officer took the dog away. The boy cried out - "Snowball! Snowball!" - then vomited in distress. Authorities say they don't know where the boy or his family ended up.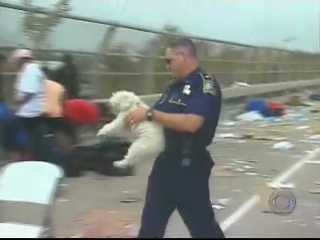 It was almost too much for Jean Jones to bear. The 56-year-old woman from Fort Lauderdale, Fla., runs puppymillrescue.com and launched another site, katrinafoundpets.com, to help pair Snowball and other lost pets with their owners. She also started a reward fund - which hit $1,775 as of Monday - hoping money might persuade people to help out. (hear Jean Jones on Animal Radio this week) Billie Sue Bruce, a 65-year-old retired teacher in Jonesville, Va., was the first to donate, giving $500. "The child has been through so much already," she said. "Then to just add to this emotional state is unforgivable."
Late Monday, there was a ray of hope. The United Animal Nations said Snowball was safe, citing news from the state veterinarian's office. However, the information could not be immediately verified. To complicate matters further, the group called Snowball a terrier mix, while others consider the dog a bichon frise.
If the boy and his dog are indeed safe, they have beaten long odds. Many of the animals - dogs, cats, ferrets and birds - that police collected at the Superdome were herded into a stairwell until the human evacuation was complete. Of the 50 animals rescued from the Superdome on Sunday, not all of them survived.
In Texas, refugees unable to care for their dogs and cats are handing them over to animal shelters already crowded with animals evacuated before the hurricane. At the Humane Society of North Texas in Fort Worth on Monday, Antoinette Simmons and Wilson Clark dropped off their 7-year-old shi tzu. Staying in a Fort Worth hotel, the couple is unsure when they will be able to take Princess back home.
More than 600 displaced pets remain in Houston. Hundreds more fill kennels and cages in Dallas and around the state. Shelters try to arrange foster homes for pets, and many families have volunteered.

"I've been doing this type of work for 26 years and I've never seen this type of outpouring," said SPCA of Texas president James Bias, who shuttled 30 cats in his van from Houston to Dallas last week. (hear James Bias on Animal Radio this week)
In Mississippi, many pets were either left to fend for themselves in the powerful winds or trapped in flooding cages as owners fled. Others survived, only to die after days without food and water. Seventeen dogs and six cats died at the Humane Society of South Mississippi shelter in Gulfport. About 125 survived, many of them dog-paddling for hours until the mix of mud and sewage receded. The national Humane Society chapter came in Friday and retrieved the survivors, trucking them to shelters further north, said Julie Parks, the assistant director of the Gulfport facility.

"We had dogs that swam the entire time in 4 feet of water and survived," said Parks. "Even cats were in about 8 to 9 inches of water in the upper cages and they swam and survived, too. Just like everybody else, they're survivors."
Volunteers planned to make visits to shelters in the Houston area looking for the dog's owners. They were considering walking around carrying signs with Snowball's photo.

"I don't know how hopeful I am," Jones said. "They probably don't know anything about this - that there's a reward out there and we're trying to look for them."


Animal Radio promises to bring you the latest on Katrina and it's effects on our furry-friends. Listen 24 hours a day, 7 days a week to America's first full-time animal radio channel for breaking news.
===============================================
IN NEW ORLEANS, RESIDENTS TOLD TO LEAVE OR ELSE
===============================================
By MARLON MANUEL, The Atlanta Journal-Constitution
St. Bernard Parish, La. - "All Our Visitors Bring Happiness," reads the wrought iron sign on the front column of Albert Cousin's 102-year-old Victorian house.

Not Wednesday.
Sheriff's deputies in body armor and holding rifles came to try to force Cousin and other residents of St. Bernard Parish to get out of town.
For the past few days, residents have found comfort in food and water brought by units of the Georgia National Guard, which arrived Labor Day weekend. The roughly 160 members of the 190th MP Company from Kennesaw and the 178th MP Company from Monroe have passed out rations. Some of them ran a checkpoint and provided security at a barracks for their colleagues Wednesday as others transported Navy SEAL teams aiding rescue efforts.

Such efforts were necessary in low-lying coastal St. Bernard, hit hard by the storm and now suffering pollution from refinery products, sewage and bodies. Survivors were still being found Wednesday, and recovery officials are encountering grim scenes: Thirty people died at a flooded nursing home in St. Bernard, and state Rep. Nita Hutter said the staff had left the elderly residents behind in their beds.
With such efforts under way, the rousting of residents was left to deputies from neighboring parishes, and law enforcement members from as far away as Oklahoma City.

The forced eviction of stubborn occupants of this parish, the first community downriver from New Orleans, is more aggressive than similar efforts in the city. Though New Orleans Mayor Ray Nagin said late Tuesday that he was ordering troops and police to force residents to leave, National Guard officials said they didn't take orders from the mayor. And they plan to continue providing food and water to people found in their homes.
Even the city police superintendent equivocated, saying so many still need to be rescued and evacuated that officials don't have time to drag people into boats or armored troop carriers.
Though state law gives officials the right to "compel the evacuation" of cities and parishes, police said they realized it would be a public relations disaster to march people from their homes at gunpoint. Still, a National Guard official said they would help New Orleans police if they decided to take on the stubbornest of the survivors.
Despite such political wrangling in the city, cops in St. Bernard Parish made it clear Wednesday that they weren't interested in taking no for an answer. Nor were they taking dogs they deemed too big or dangerous.
That left forced evacuee Marie Miller on the verge of tears.

"They shot our dogs!" Miller, a 54-year-old housewife, said of her mixed pit bulls, Angel and Hooch.
She had gone inside to collect clothes and personal papers when she heard it.

"Boom! Boom!" Miller said. "Hooch came in and had blood all over him."

Miller, husband William and 20-year-old daughter Shannon were taken to a local warehouse dubbed Camp Katrina, where they received tetanus shots and other medical treatment from Mid Georgia Ambulance Co. of Macon, a private company that volunteered to help.
Shannon sat on her red Marlboro duffel bag, clutching her Chihuahua, Sassy, who was small enough to save. Crying, she recalled what had happened less than an hour before. She didn't see the shot. She just knew it was to Angel's head.
At Camp Katrina the Millers were greeted by relief personnel as well as a country music star.

"Shannon! Shannon! It's Tim McGraw," Miller told her daughter.

"I don't care anything about that," Shannon said, holding on to Sassy and walking to the back of the warehouse for water.
Cousin, his guests and his dogs fared better than the Millers.

He has owned his home since 1967, decorating it with Oriental rugs, imported chandeliers and French provincial furniture. His 93-year-old mother lives upstairs. He has water and military rations provided by the Georgia National Guard, and places for his flooded-out friends to sleep.
The 61-year-old florist loves his house, but his most cherished belongings are his Lab and border collie mix dogs, Rose and Iris.
"This is like a ball and chain when they tell you to leave," said Cousin, motioning to his house.It explains why he didn't evacuate last week, when Katrina still loomed in the Gulf of Mexico.Deputies told Cousin that if he and his guests were still there the next time the police returned, they'd be shackled and taken away.
Heeding the threat, they borrowed a truck and headed for a relative's rental home in Shreveport. On Angela Street, where Cousin lives, armed deputies knocked on every door. Half the parish is underwater, and people are still being rescued.
Shortly after Cousin was told to leave, officials saved a 72-year-old woman down the street.

"She was inside and rode the storm out in her attic," said Oklahoma County Deputy Mike Clausen. The inside of her home was flooded by 7 feet of water. She'd been trapped for nine days and emerged weak and thirsty.
The woman clutched a water bottle in one hand and her toothbrush and a tube of Crest in the other as she was driven in the back of a troop carrier to a makeshift medical triage center in an oil refinery office building.
Last week, thankful residents came down from their attics or were rescued from rooftops. But on Tuesday and Wednesday, few people Mike Murray encountered had interest in leaving.
"A lot of them are reluctant," said Murray, a 45-year-old sergeant with the Louisiana Wildlife and Fisheries Department, which has been using flatboats to extract victims. Murray stood watch in the wrecked parking lot of Tire Kingdom, near the line between St. Bernard and the city of New Orleans.
"They're grown. They can make their own decisions," Murray said, explaining why 35 to 40 people were left alone in the Arabi community.
John Maddox's decision is to stay.

Maddox, a former Atlantan, would not abandon his English bulldog, Isabelle. Soon after the gang murder of his daughter in Atlanta, his parents died. He moved to the area to help care for friend Bill Seeser, who was suffering from throat cancer that's since gone into remission. The flood took everything - except Isabelle.
All things considered, Katrina's wake was "like water off a duck's back," said Maddox, former vice president of a temporary employment agency in Atlanta.
But it wasn't easy getting through the week.

The morning Katrina hit, Maddox and Seeser watched the water flood their two-story house.
"Looking out the window was like looking out an aquarium," Seeser said.

Reaching 8 feet, the water forced them upstairs. After the storm passed, they dived down and fished cans of Barq's root beer, corn and beans from the pantry. When they reached the water's surface, they ferried their supplies atop a gilded gold picture frame that held an oil painting of the French Quarter. It became their lifeboat.
Trapped upstairs, Maddox leaned out the window and blew an SOS on an 1865 antique Army bugle. Toot-toot-toot. Tooooot-tooooot-tooooot. Toot-toot-toot.
Two days later, civilian rescuers finally reached them. After a stop at an emergency shelter,
Maddox and Seeser arrived at Cousin's house.
They've been living off supplies dropped off by Guardsmen. Bread has gone moldy. There's no ice for the 15-quart cooler. A comfortable breeze blows from the open back door through the open front door. They're washing clothes in an above-ground swimming pool.
But that relative comfort ended Wednesday when law enforcement rolled in, packing heat and bad news.
Time to go.
Now.
These visitors did not bring happiness.
MORE

Animal Radio promises to bring you the latest on Katrina and it's effects on our furry-friends. Listen 24 hours a day, 7 days a week to America's first full-time animal radio channel for breaking news.
===============================================
PETER SINGER GUESTS ON ANIMAL RADIO®
===============================================
Here's a tease from this weeks interview with legendary advocate, Peter Singer. To hear the entire interview, log on to Animal Radio
(mid-interview)
Hal: I'm looking at a paragraph in, I guess this is the Financial Times, boy, I was caught reading the Financial Times, and it says that you contend that some animals such as chimpanzees and gorillas have more moral significance than severely mental disabled human beings. A statement that could catch a lot of people off guard.
Peter: A lot of my views start from the idea that simply being a member of the species homo sapiens is not enough to make you unique or special. We tend to think that, we tend to give the idea that our species is so wonderful and that every member of the species is somehow far superior in worth to every other being, to a cow or a pig or a dog or chimpanzee. And I question that. I question it much for the same reason, I think that I would question if anyone said, well being of European descent makes you better, being a white person makes you better, I just think that these kind of attempts to draw boundaries around a biological or quasi-biological group, is not really right, you have to look at the characteristics and qualities of individuals. It's a tragic fact perhaps, but it's just a fact that there are humans who have suffered brain damage perhaps at birth, or may be because of some genetic abnormality, really are not at the same mental level as a chimpanzee. While of course there might be humans who love and cherish that human being, and that's fine, I think you really couldn't say in anyway that human being has more worth in the world than a chimpanzee who's obviously very well able to relate to other chimpanzees. Chimpanzees have formed close groups, they clearly know each other, they have deep emotional lives, so why should we deny that these things give them a worth that someone who is just lying there in a bed basically not able to respond to anything, does not have.
Hal: So you feel that the cognitive ability is the criteria for defining whether or not something should live or not?
Peter: Well....
Hear Peter's answer and the entire interview at: http://AnimalRadio.com
===============================================
WHERE TO DONATE FOR KATRINA'S ANIMALS
===============================================


Lots of great organizations are doing worthy work. We feel these groups have some outsatanding rescue efforts and should be included in your charitable giving.


LOUISIANA SPCA HURRICANE RELIEF
c/o Houston SPCA
900 Portway Drive; Houston, Texas 77024-8022
ph: 713-869-SPCA (7722); fax: 713-869-5857; email: hspca@hspca.org

HUMANE SOCIETY OF LOUISIANA
c/o St Francis Animal Sanctuary
97 Obed Magee Rd.
Tylertown, MS 39667

LOUISIANA VETERINARY MEDICAL ASSOCIATION
Mail check/money order payable to:
The Dr. Walter J. Ernst, Jr. Veterinary Memorial Foundation
8550 United Plaza Blvd., Suite 1001
Baton Rouge, LA 70809
1-800-524-2996 or 225-928-5862
SPCA OF TEXAS
KATRINA FUND
362 S. Industrial Blvd.
Dallas, TX 75207
Ph: 214-651-9611 x128
NOAH'S WISH
P.O. Box 997
Placerville, CA 95667
ph: 530-622-9313 fax: 530-622-9317
info@noahswish.org
EMERGENCY ANIMAL RESCUE SERVICE (EARS)
916-429-2457
ears@uan.org
BEST FRIENDS ANIMAL SOCIETY
5001 Angel Canyon Road
Kanab, UT 84741
435-644-3965, ext. 4165
aileenw@bestfriends.org
hrf@bestfriends.org
AMERICAN SOCIETY FOR THE PREVENTION OF CRUELTY TO ANIMALS (ASPCA)
ASPCA Disaster Relief Fund
424 East 92nd Street
New York, NY 10128
866-275-3923
HUMANE SOCIETY OF THE UNITED STATES (HSUS)
HSUS Disaster Relief Fund
2100 L Street, NW
Washington, DC 20037
FOR RESCUERS & PET OWNERS - MICROCHIPPED ANIMALS
Many animals were found with microchips in all the states hit by hurricane Katrina. Several hundred are already safely placed. Owners need to contact:
AVID MICROCHIP ID (also owns Pet Net Microchip company): 800-336-2843
HOME AGAIN MICROCHIP RECOVERY: 866-738-4324
VET-LINK.COM MICROCHIP: 800-838-8563

ANIMAL BLOOD BANKS
MIDWEST ANIMAL BLOOD SERVICES - as heard on Animal Radio
Other Blood Banks located in Maryland, Florida, Texas, Indiana, Corlorado and California

---

YOUR PET'S DENTAL HEALTH
While you may pride yourself on taking care of your children's dental health, did you know that it is equally as important to take care of your dogs! Oral disease is the number one health problem diagnosed in dogs and periodontal disease affects approximately 80 percent of dogs over the age of three. Poor dental health in dogs can lead to painful oral infections, tooth loss, and potential spread of infection to other vital body organs. In addition, about one in three dog owners say their dog has bad breath.
Keeping your pet's teeth clean can help improve their overall health and quality of life:
Periodontal disease is the most common disease in dogs.
Over 80% of dogs over 3 years have some degree of dental disease
Annual dental check-ups by your vet are important, but equally important is routine home dental care, as both can have a positive impact on your pet:
Be on the look out for signs of oral disease
Bad breath.
Change in eating or chewing habits
Pawing at mouth
Remember to brush you pets' teeth daily
o Studies show that brushing is the best method of removing and preventing plaque build up in between vet visits. Daily brushing has been shown to be an effective way to decrease plaque build up between professional cleanings
o The VMX PetVantage™ Electric Toothbrush for Dogs, which has an oscillating head, has been shown to reduce tartar by 85% and plaque by 33% after just three weeks of brushing.
o Most dogs are totally comfortable with getting their teeth brushed immediately and actually liked the experience. For some dogs it may take a number of brushings to get them used to the experience.
o Remember to use toothpaste developed for pets, such as HartzÆ Dental Beef-Flavored Toothpaste.
Toys and treats that have built-in ways to help clean your pet's teeth. There are easy ways that you can manage your pet's dental health at home by making small changes in your dog's lifestyle.
Rawhide can have dental benefits for your pets:
Studies show that when rawhide is used daily, the abrasive action of rawhide chewing helps reduce plaque, calculus, and gingivitis.
For example, VMX PetVantage Flavor Infused Chew-Dent has been shown to reduce plaque and tartar up to 54% and its patented rawhide flavor infusion process invites the dog to chew longer.
Also new to the scene, the line of VMX PetVantage Nutri-Clean Chews combines two distinctive textures into one rewarding treat. The rigid outer layer helps to remove plaque & tartar. Cleaner teeth can also mean fresher breath! The softer inside filling is made from great tasting ingredients that entices the dog to chew longer, thus maximizing the dental benefits.
Chew toys can strengthen gums and relieve boredom
There has been a lot of innovation in your pet's toys and treats over the past year. When picking a dental toy for your dog, look for one with raised tips to exercise your pet's teeth and gums.
Chew toys should have raised tips that massage gums and help decrease plaque build up. Chew toys should also provide the necessary chewing exercise to strengthen gums and is a great way to relieve boredom and frustration.
Dr. Jill Richardson, Hartz Mountain Corporation
Hear the great doc return on Animal Radio this week!!
===============================================
MID-ATLANTIC REPTILE SHOW
===============================================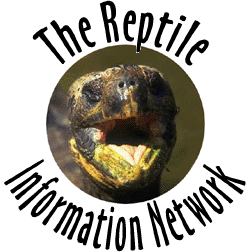 WHAT: 13th Annual Mid-Atlantic Reptile Show (MARS).
WHEN: Saturday, September 17th, 10:00 a.m.-4:30 p.m. and Sunday, September 18th, 11:00 a.m.-5:00 p.m.
WHERE: 4-H Hall at the Maryland State Fairgrounds in Timonium, Maryland.
Adult admission is $8.00 ($12.00 for a 2-day pass), $6.00 for children under 12 & Seniors. Children under five are free.
Proceeds will be donated for the purchase and protection of rainforest and critical habitat.
Special Guest, Mark O'Shea (author and t.v. host).
Captive bred tarantulas.
Families, environmentalists and reptile enthusiasts come together for a common purpose: to enjoy a weekend of scaly fun, education and conservation. This year we welcome special guest, Mark O'Shea, author and star of Animal Planets "O'Shea's Big Adventure." At MARS Mr. O'Shea will launch his new book "Venomous Snakes of the World."
Visit some of the closest living creatures to prehistoric times! See common and very rare reptiles and amphibians that are bred in captivity on display and for sale. There are supplies, books and artwork too. You'll find everything from tiny lizards to large snakes. Fat frogs, treasured tortoises, colorful chameleons, leaping lizards, slithering snakes, ticklish tarantulas - everything you'd hope for in a reptile show - and then some! Youngsters will love the many kid-friendly displays just for them.
The reptile show and sale will feature vendors from across the U.S. exhibiting captive-born reptiles, amphibians, tarantulas, supplies, and equipment both days. Authors will be on hand to sign books. Raffles and free door prizes will be held daily. This is your best opportunity to see color and pattern morphs of animals that are rare (or simply not found) in the natural world. Seminars will be conducted during the show by some of the top breeders and experts in the country. Local and foreign school children will participate in the "Reptiles and Rainforest" art exhibit. On Saturday evening, September 16th, there will be presentations by reptile experts at the Holiday Inn Select, Timonium. The price of admission includes the Saturday evening talks.
The Mid-Atlantic Reptile Show has an impressive track record for raising funds and protecting rainforest and other critical habitats. Since 1993 we have helped save 2,828 acres of land.
On September 16th at 7 p.m., MARS Reptile & Amphibian Rescue will have a Benefit Ice Breaker ($5 donation to our Rescue for admission). Anita & Allen Salzberg will be on hand to sign copies of their books which include "Confessions of a Turtle Wife." The fundraiser will be behind the 4-H Hall in the big tent. MARS Reptile & Amphibian Rescue has placed over 720 animals in adoptive homes since 1999.
Mark O'Shea, who resides in Great Britain, will be in Baltimore and available for media interviews beginning on Tuesday, September 13.
For additional information, please contact Holli Friedland, Program Director of the Mid-Atlantic Reptile Show, at 410-580-0250 or via e-mail at holli@reptileinfo.com.
Mid-Atlantic Reptile Show, P.O. Box 65012, Baltimore, MD 21209
http://www.reptileinfo.com
---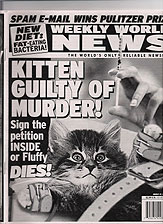 As heard on Animal Radio this week... Why must this kitty die? Can we really help? Has Weekly World News gone off the deep end...or did this cat have no remorse when he "offed" his guardian?
Find out more with Hal & Judy on Animal Radio.
===============================================
ANIMAL RADIO IS UNDERWRITTEN BY
===============================================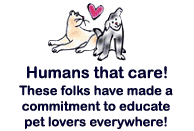 COMFORT ZONE with D.A.P.--provides an effective way to control and manage unwanted canine behavior associated with fear and/or stress, such as barking, house soiling, whining, and chewing. http://www.farnampet.com
and


BISSELL - Pet Stain & Odor Remover(TM) - This manual formula uses a patented Enzyme Cleaning Action(TM) combined with cleaning agents to clean the ickiest stains and odors such as blood, vomit, urine and feces. Leaves a fresh, clean scent in their place. LEARN MORE
and
* AMERICAN ANTI-VIViSECTION SOCIETY- Do you know that more than 90% of cloning attempts fail to produce viable offspring, and more than 100 procedures could be required to produce one clone? In addition to low success rates, cloned animals tend to have more compromised immune function and higher rates of infection, tumor growth, and other health disorders. Don't clone - Adopt. Visit http://www.NoPetCloning.org.
and
* FINAL SMOKE - 30 Day FREE Trial. Pay only if you quit smoking! Call for your free kit including medicine, booklet, audio tape and more.1.800.684.5908.
and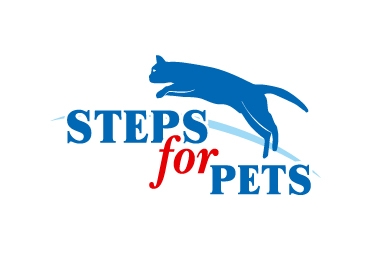 STEPS FOR PETS - The highest quality and lowest prices furniture for your cats and dogs. FREE shipping on all Cat Condos. Animal Radio's Pet Friendly Pick of the Week: The Ultimate in cat condos this unit comes with all the bells and whistles. Two large condos 20"x14"x12" and 14"x14"x14". Perches are 14" by 14" and the levels seem unlimited when your cat starts exploring their new home - ONLY $169.95 - http://www.stepsforpets.com/ See the Animal Radio Studio Cat Condo from Steps for Pets on the Animal Radio WEBCAM
and

Samsung SC-X105L Sports Camcorder with External remote lens and mounting gear included for hands-free shooting - MPEG4 video format - perfect for transferring to PC or posting on-line
Multi-functionality - it's also a digital still camera, MP3 player, voice recorder, data storage, and web cam.
and


LOEWS HOTELS - New! Pumped up Pets Package. Loews Hotels want to help you and your pet get in shape this summer with our new Pumped-Up Pets package! This package features a special rate on a one-night stay and an array of amenities to make your families pet stay physically active and fun. Available 5/27/05 - 10/31/05, the package price starts at $212 based on double occupancy and is subject to availability.

Did you know 85% of dogs over age 3 have periodontal disease? VMX PetVantage™ offers oral hygiene products that are both enjoyable and beneficial to your dog and most importantly, help ensure the long-term dental health of your pet.
http://www.Hartz.com


UNDERWRITING OPPORTUNITIES for 2005 Animal Radio programming are available. Call 435.644.5992 for a media kit and additional information.

===============================================
SERVICE DOGS THAT LOVE WORK
===============================================
I'd packed my clothes carefully, using only half the suitcase. The other half belonged to my service dog, for his food, supplements, folding bowl, and the honey-colored, flat teddy bear we always took on trips, something that said home no matter where we were. We got to the airport early, boarded first and settled into the bulkhead area, me on the aisle, Dexter squeezing his chunky sixty-eight pounds as best he could into the space where my feet might have gone were I alone. I pulled out the Elmore Leonard book I'd brought along and began to read.

It wasn't long before the young blonde in the window seat began a conversation. I reached for the most convenient thing around, the stub of my boarding pass, and used it to hold my place. When I went back to my book, I noticed that in a prominent place on the boarding pass I'd been given at the gate it said, BLND.

I showed it to the blonde and we had a good laugh. Had it ended there, or even with the stewardess leaning over me while I was reading to ask her to kindly lead me out when the plane landed, it would have been okay, just another funny story to tell at the Private Eye Writers Convention in St. Louis where Dexter and I were headed, me to schmooze with other writers and fans, him to keep me well while I did so. But the entire weekend, I was treated as if I were Helen Keller. Not only did many people make the assumption that I was BLND, but they also spoke too loud, as if I were also DF.

Useful dogs are everywhere, flushing game, herding sheep, ferreting out hidden bombs, ridding horse farms of rodents. They are partners to policemen, sentries, reliable alarm systems, care takers of children, companions to the elderly. Dogs of all breeds and all sizes also help thousands of people with disabilities, some of which, like my own, are not evident to the casual observer. Moving among us unobtrusively, these hard working dogs transform the lives of people with handicaps of all kinds, replacing dependency and isolation with independence and community. Since the inception of the Americans with Disabilities Act, their disabled human partners are afforded the same rights of access as those service dog users with a visual impairment. But the airlines, and most of the population at large, seem unaware of the contents of the federal law, now in its second decade, associating service dogs only with blindness.

In order to understand the full extent of the work service dogs do, it is important to understand that just as there are different categories of disabilities, there are different categories of service dogs. Some of the dogs, those we're most familiar with, lead the blind. Others alert their deaf owners to the ringing of the doorbell, wake them when the alarm goes off, let them know when the coffee is ready. Still other dogs turn lights off and on, fetch soda from the refrigerator, pull wheelchairs, help gather laundry. These dogs are almost always supplied by special schools, often at a nominal fee.

But these are not the only legal service dogs, nor the only reasons to pair up with a dog. Some dogs are taught what to do by their handicapped owners. These may stand firm when someone's balance is iffy, fetch a needed cane, pick up dropped keys, shut off the light at bedtime. The dog himself may have been a throw-away, some hapless creature of no determinate breed who was left at the pound. Many of the dogs who work so hard on behalf of others are shelter dogs, many of them mixed breeds as well.

Some service dogs take on the important work of keeping their masters well and safe on their own. Often, someone with a problem in one of he major life functions has just gone out to get a dog. It can be lonely, not being like others, even if your disability doesn't show. These dogs are not trained by special schools or even by their owners. These dogs figure out how to help and do so. Some alert their owners prior to the onset of a seizure. Others make up for what a trauma or disability has taken away, giving courage where there had been none, allowing someone who couldn't leave the house dogless to hold a job and become part of the larger world away from home. And there are dogs who dowse for pain, leaning where the hurt is and with the warmth of their own bodies, sending pain away.

None of these functions are so simple that they can be quickly explained or easily understood. How, after all, does a guide dog alter its perception of self so that he avoids hitting his master's head with low branches and other obstructions or mentally increase the width of his body to include the girth of his partner? And how does a dog replace self-esteem eroded by illness, boost the immune system, lower blood pressure, chase away depression?

As a beneficiary of this little understood canine talent, in part, I do not care how it's done. I am grateful it is done. But what if the dog doing it is getting on in years, and what if you think it's time the heavy weight of your well-being were lifted off his shoulders? What if the dog you love and have counted on for years to keep you well without the use of medication, which he has done, seems to be tired, so tired he acts depressed, what then? If you don't understand how he does what he does, how can you teach another dog to take on the burden when he needs a rest?

By faith is how.

Last summer, after my trip to St. Louis, I switched the roles my dogs played in relation to my disability. Flash became the service dog. Dexter now works occasionally, as Flash once did, accompanying me to a restaurant or going along when I do errands, but no longer going on long journeys where he'd have to work from early in the morning until late at night. And how did I tell the dogs I made this change? By doing it, and hoping like hell they'd get it.

The first day of Flash's new life, I took him with me to the doctor. For the hideous hour I sat in the waiting room, Flash stress whined, and I sat there thinking, he'll never work out, I have no service dog. But that night, this no frills farm boy who prefers the bare wooden floor to his bed, came into bed with me, leaning his long, warm muzzle in the place where my neck and shoulder meet. It was so quiet, I could hear him breathing. I could feel his breath on my skin. And suddenly I knew I'd been foolish to worry. I knew Flash and I would be okay. But being a mere human, I didn't really get it until the next time we went to the doctor, and Flash stress whined again, the only place he's ever done that, because inside, that's what I do there. Going to the doctor has always been the most terrifying thing I ever have to do, and sometimes what a service dog does is reflect what is.

Once again, I had re-learned what I already knew, that given the chance to shine, a dog will. They are more perceptive, intelligent and generous than we ever imagine, and some of them, those especially useful dogs who are elected, or elect, to be service dogs, willingly shape their lives around our needs and seem content to do so.

==============================================
GET YOUR PET'S PICTURE ON REAL U.S. STAMPS
==============================================

==============================================
SAN DIEGO PET EXPO DATE CHANGES TO DEC. 11, 2005
==============================================
ANIMAL RADIO LIVE BROADCAST- Visit Animal Radio at the San Diego Pet Expo, where we will broadcast live on December 10th, from 10am to 12noon PST. The San Pet Expo is San Diego's premier pet event helping to promote responsible pet ownership and care. The San Diego Pet Expo's goal is to bring pet-related companies and consumers together for an entertaining and educational experience for adults and children of all ages. A wide variety of pet-related exhibitors such as manufacturers, distributors, retailers, clubs, and animal care professionals showcase new products and services to a target market attendance. Over this two day event, exhibitors will be provided the opportunity to increase sales and expand their customer base. Attendees of all ages will experience world class entertainment, pet adoption opportunities, product giveaways and view spectacular exhibits from the most established and most exciting new pet-related companies. You can learn more about the expo at: http://www.sdpetexpo.com

Keep your eyes on the Animal Radio website for details on this monumental Adoption Expo Broadcast.

==============================================
ANIMAL RADIO AVAILABLE 24/7 - FROM OUR FEARLESS LEADER
===============================================
Animal Radio now available to you to listen to until your earsfall off.

Hey Friends and Animal Lovers- You should know that Animal Radio is now available to you to listen to 24/7 ­ Full-time. It has been our dream since the shows creation to become the first full-time animal radio channel in America. Our dream has come true with lots of hard work from many fine individuals. This all happens with the news out of Louisiana relating to animals, pets, and the forced abandonment and even shooting of family pets. This gives us the opportunity to report live as news breaks from the hurricane ravaged region. We promise to give you the most accurate reports from the animal's view and interest 24 hours a day, seven days a week, 365 days a year.

While we are growing by 22 hours a day, we still produce the #1 weekly radio program airing on 90+ stations across America... the most listened to animal programming in the U.S. according to Arbitron ratings. You can find a radio outlet near you by clicking here, listen to the latest program or a particular archived shows at our website, or LISTEN to Animal Radio's fresh programming with up to the minute updates on the Animals of Katrina on our new FULL-TIME CHANNEL.



Any format you choose, we hope you enjoy the efforts everybody puts in to making Animal Radio number one - and a special thanks to you for loving your pet so much!

Hal Abrams
Hal@AnimalRadio.com

Animal Radio Webcam - pointed at Steps for Pets Cat Condo and interested studio felines.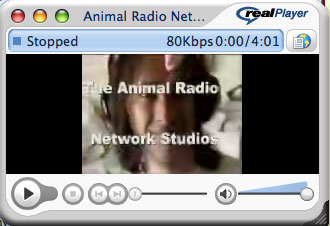 New Animal Radio Videos - Tour of Animal Radio Studios -
Pet-Friendly broadcast from South Lake Tahoe Wildlife center.
==============================================
ANIMAL RADIO PARTNERS WITH PETS 911
==============================================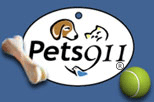 Animal is proud to announce our new partnership with PETS 911. PETS 911's goal is to effect social change in this country by providing a free public service that will one day ensure an environment where all animals are valued companions and have lifetime, loving homes. This free network, which is a collaborative effort of all the animal rescue organizations and services across the country, is easily accessible through both a toll-free phone number and website, which promises easy access to all the local pet information necessary to instill responsible pet ownership and overcome the issue of animal homelessness.
What is PETS 911?


PETS 911 believes that if you consolidate all the adoption, fostering, lost and found, volunteer, shelter/clinic, and health and training information out there and give the public a single and easy place to find this information, education will substantially increase and euthanasia will decrease. That is their mission. Please take a moment to look at their site. You will see that PETS 911 is becoming an answer for not only the public, but also the animal welfare community on how we in this country can all take part in saving those 5 million animals every year.
PETS 911 consists of not only a Web site, but also a toll-free phone, bilingual hotline (1-888-PETS-911) that allows everyone to access the important, life-saving information they provide. This is why they consider themselves a true public service. They are a for-profit company, because they are funded 100 percent by corporate America, making it possible to provide ALL of our information and services for FREE to both the animal welfare community and the public alike. And, at the same time, they are not competing with our shelter and rescue partners for donation dollars.
Look for lots of fresh content on Animal Radio from Pets 911, and be sure to use their website to find animals anywhere and post yours in the Pet Alert section, just in case they should get lost. Also look for our new section at the Animal Radio website featuring Pet Resources, developed by Pets 911.
http://www.Pets911.com
==============================================
ANIMAL RADIO GOODIES
===============================================
Own the new Limited Edition:


Animal Radio T-Shirt Limited Edition Comfy Hanes Shirts (medium, large x-large) for $9.95 + SH. Autographed by Air-staff by request.
Animal Radio AM/FM Personal Radio with LED Light and Earbuds + batteries for $5.95 + S&H
Of course, your proceeds benefit educational programming that saves lives.
Get Goodies Now
================================================
PRODUCT REVIEW
================================================






(rated 5 paws)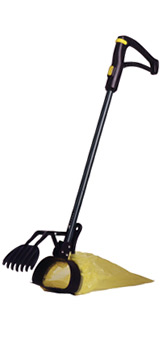 HOUND DOG ­ the POOP HOUND
http://www.Hound-Dog.com
We have four cats here at the Animal Radio Studios, and an indoor/outdoor cattery. Our cats seem to think that the outdoor cattery is one big litterbox. By using the Poop Hound, we were able to scoop the poop in less than 5 minutes, without any bending or getting our hands dirty. Until the VaPOOrizer (as seen in the movie ENVY) becomes a reality, the "Poop Hound" by Hound Dog is the next best thing.
Send product for review on-air and in this newsletter to: Animal Radio Network® Product Reviews, 233 East 330 North, Kanab, Utah 84741
===============================================
"NO NAME

" ENDING SOON - SEPT. 27th
===============================================


Get your spent ink-cartridges to us to qualify for the grand prize to be awarded on-air October 1st. You can call us at 1-866-405-8405 to request a postage paid envelope to put your used cartridges in. Every four cartridges get you qualified once. Qualify as many times as you wish before September 27th.
Here's the package for a lucky pet guardian:


Bissell Spotlifter Deep Cleaner
The powerful, effective way to handle all the
messes in your home when they happen.

Steps for Pets Cat Condo or Dog House.
The best materials go into making every Cat Tree or Dog Mansion.


Loews Hotel "Pumped Up Pets" Package.
A weekend with your pet at any Loews Hotels.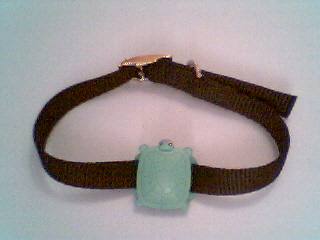 eSafetyAlert.com Safety Turtle receiver and transmitter.
Protect your pet from accidental drowning with this alarm.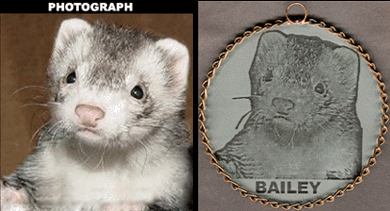 StonesofGlass.com Sun-Catcher
4.5 inch round clear glass, custom etching, encircled by chain.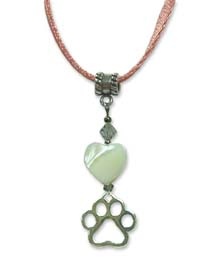 PuppyPaws.com
Sterling Silver Puppy Charm Ankle Bracelet and Mother of Pearl Heart with Crystal Puppy Paw Pendant.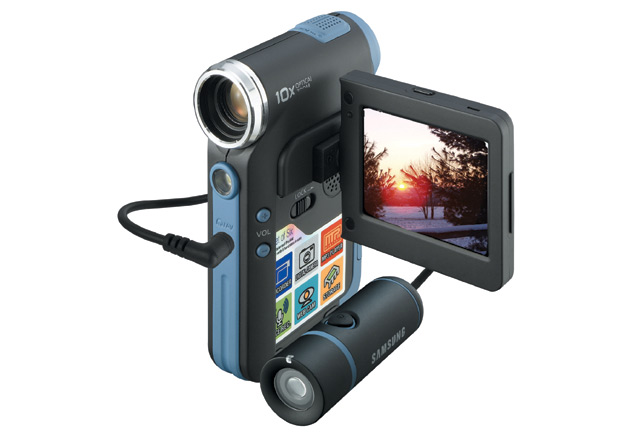 Samsung SC X105L Sports Camcorder
Strap this puppy on your puppy.
Actual size is less than 2.31"(W) x 3.65"(H) x 1.15"(D)
Product Weight: .33 Lbs.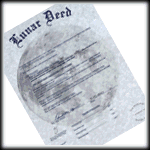 "Out of this World" Bundle - 2 - 1 acre parcels of "prime view" land on Venus, Mars or the Moon.


Also Comfort Zone with DAP or Feliway,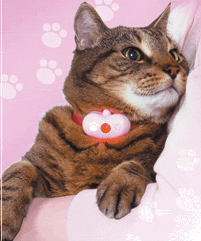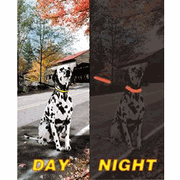 5' lighted leash from Polybrite.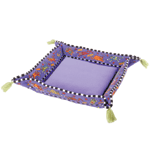 Fat Cat "Cat" Pack
1 Purple Cat Bed
1 Purple Fleecy Cat Blanket
2 Purple Cat Bowls
1 Purple Cat Placemat


1 Big Mama's Scratchy Box™
3 Appeteasers™ Cat Toys
1 Pack of Zoom® Around the Room Organic Catnip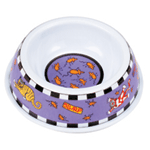 Fat Cat "Dog" Pack

1 Blue Dog Bed
1 Blue Fleecy Dog Blanket
2 Blue Dog Bowls
1 Blue Dog Placemat
3 Doggy Hoots® Crackler® Dog Toys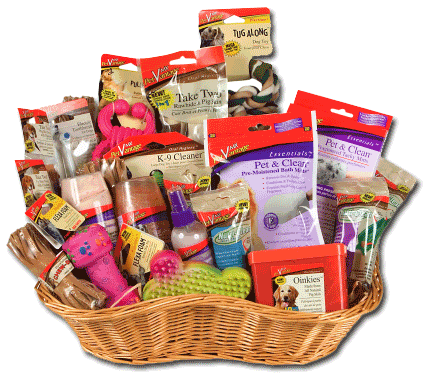 VMX PetVantage™ Gift Basket
included in basket:
VMX PetVantage™ Oral Hygiene™ Electric Toothbrush
VMX PetVantage™ Oral Hygiene™ Flavor Infused Chew-Dent: small & medium size
VMX PetVantage™ Oral Hygiene™ Nutri-Clean Chews -- 3 varieties
VMX PetVantage™ Oral Hygiene™ Take Two Pig Skin Twist w/ Chicken
VMX PetVantage™ Oral Hygiene™ Take Two Rawhide & Pig Skin
VMX PetVantage™ Oral Hygiene™ Oinkies™
VMX PetVantage™ Oral Hygiene™ K-9 Cleaner™ Dog Toy
VMX PetVantage™ Playtime™ Flexa Foam™ Dog Toys
VMX PetVantage™ Playtime™ Pullables™ Dog Toys
VMX PetVantage™ Playtime™ Tug Along™ Dog Toy
VMX PetVantage™ Essentials™ Botanicals™ Beautifying Shampoo for Dogs
VMX PetVantage™ Essentials™ Botanicals™ Tearless Puppy Shampoo
VMX PetVantage™ Essentials™ Botanicals™ Whipped Mango Conditioner
VMX PetVantage™ Essentials™ Botanicals™ Detangling Spray
VMX PetVantage™ Essentials™ Pet & Clean® Fragranced Tacky Mitts™
VMX PetVantage™ Essentials™ Pet & Clean® Pre-Moistened Bath Mitts™
Celebrity Package including a signed Tony La Russa baseball and Tippi Hedren Headshot.

...and one more special prize package to be announced next weekend on air.
Learn More
==============================================
WHAT YOU HAD TO SAY
==============================================
Joanie, Nikki and Rio wrote: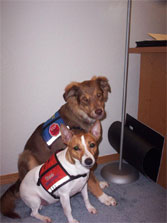 As a person who is disabled, and as a person that uses service dogs, I want to say " KUDOS. " I was pleasantly surprised to hear Ed, and Toni Eames on your show. I am a member of IAADP, and have been for 3-4 years. They are great help to people with disabilities that use service animals.

I just wanted to add that people with disabilities are NOT required to show ANY kind of paperwork to anyone EXCEPT a judge. Nor does a disabled person have to dress their service animal in any way, shape or form that identifies them as a service animal. If a business person isn't sure whether an animal is a service animal they may ask 3 questions, (1) Are you a disabled person, (2) Is that a service animal, (3) and are you the disabled handler. If the answer to all 3 question is YES, then ACCESS is REQUIRED, no IF's, AND's, or BUT's about it.
Attached is a picture of both my service dogs for you to see. Also please try to go onto my website that is listed at the bottom of my email.

http://www.e-paws.net/

P.S. Just wanted to add that people with disabilities can, and do train their own animals, and it is completely legal.
Send your comments to: yourvoice@AnimalRadio.com
==============================================
FINAL THOUGHT
==============================================
GARDNERVILLE, Nev. (AP) - A stalking foray atop a power pole left a lucky feline jolted, singed and dazed but otherwise OK after he fell off the 40-foot pole and sparked a fire outside a Douglas County fire house.
The scorched kitty was discovered at the base of the pole by two firefighters who noticed the blaze and doused the flames after the lights went out at the station.
They assumed the cat was dead, until they noticed it breathing and gave it oxygen. The cat's burns were mostly superficial, though it lost much of its fur. A veterinarian says it should fully recover. The firefighters believe the cat was stalking a bird's nest atop the poll.



==============================================
HOW TO LISTEN TO ANIMAL RADIO
==============================================
Listen Online 24/7/365 to fresh, compelling programming with up to date news:



**Radio, Online, MP3, Real Audio, CD, Podcast, Streaming Everywhere!**
SELECT LISTENING PLATFORM

ANIMAL RADIO has two-million weekly listeners and is growing. Animal Radio is the "most-listened to" animal programming in the U.S. We're on stations from KOST 103.5 and KBIG 104.3 in Los Angeles to WXBA 88.1 in Long Island, and everywhere in-between. You can view a current list of affiliates at http://AnimalRadio.com
ANIMAL RADIO not in your area? Call your local station and ask why. Meanwhile, LISTEN ONLINE ANYTIME using the free Real Audio Player, or MP3 player. Go to: http://AnimalRadio.com
PURCHASE A CD of any show for $12.95, or SUBSCRIBE for $24 a month and receive 2 weekly Compact Discs of Animal Radio. Go to:
http://AnimalRadio.com, scroll to the bottom and select "Subscribe/Order CD"
If you're a RADIO PROGRAMMER and would like to air ANIMAL RADIO - call 435-644-5992 to get all the information you need to begin broadcasting America's number one animal talk show geared to listeners that like to have FUN! Animal Radio programming is FREE for your station - and delivered via Satellite (Jones and ABC/NY Starguide) or Compact Disc every week.
==============================================
FINAL POOP
==============================================
* WEBMASTERS: Offer your web-visitors audio content when they visit your website. Cut and paste the code below to create a graphical link directly to the Animal Radio. When your visitors click this link, they will be able to surf your website while listening to the Animal Radio simultaneously.
<A HREF="http://animalradio.com/cfc.ram">
<IMG SRC="http://animalradio.com/listenowbutton.gif" 
ALIGN="BOTTOM" BORDER="1" ALT="Loading...."></A>
* UNDERWRITING OPPORTUNITIES for 2005-06 ANIMAL RADIO PROGRAMMING are available. Call 435.644.5992. Animal Radio Network, according to Arbitron radio ratings, is the most-listened-to animal programming in the United States. We have 250,000 Average-Quarter-Hour listeners - which translates to an audience of two-million weekly in eighty-plus cities. Our affiliate stations are top performers including KOST 103.5 and KBIG 104.3 in Los Angeles. Animal Radio is the most concentrated radio audience of targeted animal lovers anywhere! Advertising opportunities in this newsletter are also available. 36,000 subscribers are reading this message right now!
* COPYRIGHTS: Animal Radio® and Animal Radio Network® are Registered Trademarks of Animal Radio Network LLC, and may not be used in affiliation without express written consent of Animal Radio Network. Material in this newsletter may not be published or broadcast without permission. All rights reserved - Fair Use Notice: The not-for-profit educational reproduction of some articles contained within this newsletter constitutes fair use of the copyrighted material as provided for in section 107 of the US Copyright Law.}
* HOW TO UNSUBSCRIBE FROM THIS NEWSLETTER (sorry to see you go!) To be Removed from this list - Please reply with "Unsubscribe" in the subject line. You will be removed within 24 hours. NOTE: You must reply from the exact same address that you used to sign up for this newsletter.

Go to Animal Radio NOW