===========================================
ANIMAL RADIO® | August 2nd 2005 Newsletter
Programming with a Purpose
===========================================
In this issue:


MEET YOUR MEAT BEFORE YOU EAT IT - THE FAST FOOD CRAZE


ANIMAL RADIO's LIVE BROADCAST FROM SOUTH LAKE TAHOE AUGUST 13th


PETS, PARKS, BEACHES & PLAYGROUNDS COULD PROVIDE A HAZARDOUS COMBINATION


CATS HAVE DEFECTIVE SWEET TASTER RECEPTOR


WHAT'S SO WEIRD ABOUT BEING A HERPER?


ANIMAL RADIO LIVE AT THE SAN DIEGO PET EXPO SEPTEMBER 24-25


GET YOUR PET'S PICTURE ON REAL U.S. STAMPS


WHERE TO TAKE YOUR DOG IN CALIFORNIA


PRODUCT REVIEW KOOKY KAT CATNIP - DOGGONE CRAZY BOARD GAME

===========================================
ANIMAL RADIO NETWORK PROGRAMMING - AUGUST 2005
===========================================
ANIMAL RADIO with Hal Abrams, Judy Francis, Rae Ann Kumelos, Darlene Arden and YOU!
This week: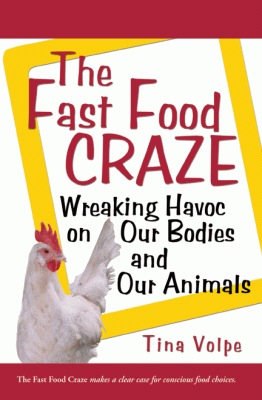 Author Tina Volpe author of The Fast Food Craze -
How fast food is hurting out bodies and our animals.
Dr. Joseph Brand, Associate Director of Monell Chemical Senses Center
Defective taster receptor gene in cats. Why Fluffy hates sweets.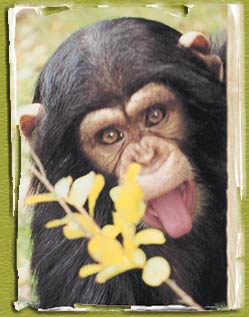 Wallace Swett of Primarily Primates
Why monkeys don't make good pets.

You'll also qualify to win the Summer Giveaway!!

Details on how to pick up on one of the biggest prize packages for you and your pet.
Coming up:


GOING BATTY OVER BATS IN YOUR HOUSE? ­ Dr. John Hadidian, Director of Urban Wildlife for the Humane Society


CONFESSIONS OF A TURTLE WIFE author Anita Salzberg tell us what it's like to be married to a Turtle Guy


GLOBAL WARMING - IS IT A THREAT TO WATERFOWL? Find out from Patty Glick, the Global Warming Specialist for the National Wildlife Federation.

LISTEN TO ANIMAL RADIO:
So many ways....
A list of AM-FM RADIO STATIONS that air Animal Radio is at http://AnimalRadio.com

You can also LISTEN ANYDAY, ANYTIME - ONLINE Real Audio or MP3 - http://AnimalRadio.com

We're also ARCHIVING old shows at: http://AnimalRadio.com

Download the current show to your iPod at: http://AnimalRadio.com
Write down this number and be ready to call! Animal Radio Toll-Free Studio Line is: 1.866.405.8405.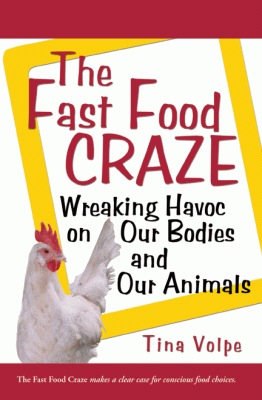 ================================================
The Fast Food Craze: Wreaking Havoc on Our Bodies and Our Animals
================================================
Hear Author Tina Volpe this week on Animal Radio http://AnimalRadio.com
Meet your meat before you eat - What's being killed for you might actually be killing you, too!
Author Tina Volpe became a vegetarian 30 years ago when she was just a young girl. For as long as she could remember, she'd felt a kinship with the farm animals that lived on her family's property and was inalterably affected when these creatures turned up as food on the dinner table.
Five years ago, she took her compassion to a new level.
Disturbed by yet another news report about the obesity epidemic in this country and its inescapable link to our craving for fast foods, Tina decided to investigate. What she uncovered made her both furious and frustrated.
"We are literally killing ourselves by our addiction to some of unhealthiest foods on the planet," she explains. "Fast food corporations may soon have to put warning labels on their products." But it gets worse, she says.
"Our nation's insatiable appetite for meat has given rise to giant agricultural corporations which, driven almost exclusively by profit, are forcing animals to live in the most horrible conditions and then slaughtering them in the most inhumane manner imaginable."
The Fast Food Craze: Wreaking Havoc on Our Bodies and Our Animals, by Tina Volpe, helps people make better choices about foods and about what's really important in this world. The Fast Food Craze reveals how we're destroying our bodies at the expense of animals - animals that are known to be loving, social creatures.
"We are killing them and ourselves for no logical reason at all," says Tina.
(Hear Tina Volpe live this week on Animal Radio. http://AnimalRadio.com)
================================================
ANIMAL RADIO LIVE FROM SOUTH LAKE TAHOE AUGUST 13TH
================================================
We're back on the road bringing you the best of Pet-Friendliness. Animal Radio's Pet Friendly Tour of America continues.
Catch us live in South Lake Tahoe and Carson City on August 13th. Two-States in one day.
Hold on California and Nevada! Animal Radio will be broadcasting LIVE and NATIONWIDE from:



LAKE TAHOE WILDLIFE CARE,
1485 Cherry Hills Circle, South Lake Tahoe, CA, from 10am-12:00noon PST.

and then we'll broadcast from:



PETCO, 911 Topsy Lane #108, Carson City, NV from 2:00pm- 4:00pm PST
We'll have stuff from Farnam, makers of Comfort Zone.

and then we'll broadcast from:



...plus another special event at a super secret location to be announced on-air and online.

Bring your pet for prizes! We'll be loaded down with great stuff! We'll also get you qualified to win the "No Name" Summer Giveaway.
================================================
PETS, PARKS, BEACHES & PLAYGROUNDS COULD PROVE A HAZARDOUS COMBINATION
================================================


Its summer and the kids are outdoors. That means lots of playground, park, and beach outings! Parents need to know what risks their children face from contaminated sandboxes, dirt and grass found in our favorite Summer time spotseven our own backyards.

Diseases passed from animals to people-called zoonotic diseases-are spread directly through contact with infected animals, or indirectly through exposure to contaminated waste and soil. Typical zoonotic diseases are hookworm and roundworm infections. Children are most vulnerable in places like sandboxes and playgrounds where pets play too.

Children infected with roundworm can suffer damage to vital internal organs and inflammation of the retina causing permanent partial blindness. Hookworms generally migrate under the skin causing inflammation of the infected areas and leaving extremely itchy, winding red trails under the skin.

According to The Centers for Disease Control (CDC), there are more than three times as many reported cases of roundworm infection in humans than the highly publicized West Nile virus. In addition, there are more than 1 million cases of hookworm reported worldwide every year.

Dr. Michael Rubinstein, Clinic Director of the Humane Society of New York can be heard this week on Animal Radio

================================================
CATS HAVE DEFECTIVE SWEET TASTER RECEPTOR
================================================


Scientists from the Monell Chemical Senses Center, in collaboration with scientists from the Waltham Centre for Pet Nutrition, UK, report that a defect in a gene that codes for part of the mammalian sweet taste receptor can account for cats, indifference to sugar and other sweets.
Cat owners have long recognized that, unlike most mammals, domestic cats are uniformly uninterested in sweet-tasting foods. According to an early study conducted at Monell in the 1970s, the same indifference to sweets is also evident in wild cats such as lions, tigers, leopards, and jaguars.
"One possible explanation for this behavior is that felines are unable to detect sweet-tasting compounds like sugars and high intensity sweeteners because their sweet taste receptor is defective," comments Xia Li, PhD, a molecular geneticist at Monell and lead author of the current study. "An obvious place to look, therefore, is at the genes coding for the sweet-taste receptor."
(Hear the entire interview with Dr. Joseph Brand, Director and Member of the Monell Chemical Senses Center in Philadelphia on Animal Radio.)
================================================
ANIMAL RADIO IS UNDERWRITTEN BY
================================================


COMFORT ZONE with D.A.P.--provides an effective way to control and manage unwanted canine behavior associated with fear and/or stress, such as barking, house soiling, whining, and chewing. http://www.farnampet.com
and


BISSELL - Pet Stain & Odor Remover(TM) - This manual formula uses a patented Enzyme Cleaning Action(TM) combined with cleaning agents to clean the ickiest stains and odors such as blood, vomit, urine and feces. Leaves a fresh, clean scent in their place.
LEARN MORE
and
* AMERICAN ANTI-VIViSECTION SOCIETY- Do you know that more than 90% of cloning attempts fail to produce viable offspring, and more than 100 procedures could be required to produce one clone? In addition to low success rates, cloned animals tend to have more compromised immune function and higher rates of infection, tumor growth, and other health disorders. Don't clone - Adopt. Visit http://www.NoPetCloning.org.
and
* FINAL SMOKE - 30 Day FREE Trial. Pay only if you quit smoking! Call for your free kit including medicine, booklet, audio tape and more.1.800.684.5908.
and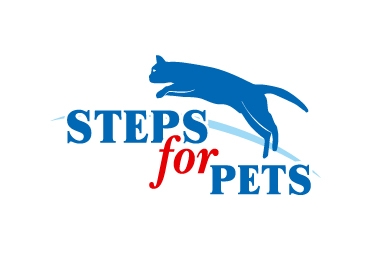 STEPS FOR PETS - The highest quality and lowest prices furniture for your cats and dogs. FREE shipping on all Cat Condos. Animal Radio's Pet Friendly Pick of the Week: The Ultimate in cat condos this unit comes with all the bells and whistles. Two large condos 20"x14"x12" and 14"x14"x14". Perches are 14" by 14" and the levels seem unlimited when your cat starts exploring their new home - ONLY $169.95 - http://www.stepsforpets.com/ See the Animal Radio Studio Cat Condo from Steps for Pets on the Animal Radio WEBCAM
and

Samsung SC-X105L Sports Camcorder with External remote lens and mounting gear included for hands-free shooting - MPEG4 video format - perfect for transferring to PC or posting on-line
Multi-functionality - it's also a digital still camera, MP3 player, voice recorder, data storage, and web cam.
and


LOEWS HOTELS - New! Pumped up Pets Package. Loews Hotels want to help you and your pet get in shape this summer with our new Pumped-Up Pets package! This package features a special rate on a one-night stay and an array of amenities to make your families pet stay physically active and fun. Available 5/27/05 - 10/31/05, the package price starts at $212 based on double occupancy and is subject to availability.

UNDERWRITING OPPORTUNITIES for 2005 Animal Radio programming are available. Call 435.644.5992 for a media kit and additional information.
================================================
WHAT'S SO WEIRD ABOUT BEING A HERPER?
================================================
To most civilians (i.e., non-herpers), reptiles and amphibians are just plain weird. Some have shells. Others have no legs. Many eat (yuck!) bugs or (double yuk!) mice and rats.

To these same civilians, herpers come in a close second in the weird category. And as you know, we herpers are proud of our weirdness.



This is especially true of herpers who are willing to go way beyond what "normal" society defines as the call of duty in terms of taking care of animals.

My daily e-mail contains at least one good, "You wouldn't believe" story from a herper.

Many of these stories involve food, both human and herp.

For instance, there's the creation of two shopping lists - one for humans, the other for herps. And the issue of who gets the best quality food. In this case, the humans always lose. The family gets the canned goods, the iceberg lettuce, maybe a chopped tomato and cucumber for their salad; their herps enjoy the freshest, and most expensive Boston or red-leafed lettuce, fresh cantaloupe, and hothouse tomatoes.

When there's a pet shop in the mall next to the supermarket, a third shopping list is also created. This one includes mice, feeder goldfish, superworms and crickets.

Herping has been known to change the way herpers look at other animals.

Take the lady from the Midwest who hates cockroaches. Now she raises them. They make excellent treats for her bearded dragons.

Or the avid Texas baseball fan who, during night games, can't keep his attention from straying from the field to the bugs flying around the lights. Hmm, he thinks, wouldn't my lizard love some of those bugs?

Of course, herper madness does not stop with food. A couple I know love to shop for furniture. That's because they've converted lots of their old furniture into cages.

Others have remodeled a room into a walk in-cage for a full-grown iguana. Some rip out prized rose bushes so their turtles can have a bigger pond.

There's even been serious negotiations over whether or not to add a wing to the family house - not just for herps to move into, but to display a herper's hundreds (or was that thousands?) of herp knick-knacks.

Herps of course, start to affect many other parts of your life.

Your family complains that they don,t see you anymore. Or they refuse to let you leave the house without a written promise not to return with another snake, frog or turtle.

You start to develop different sets of friends - herp people - and everyone else.

And when your spouse says, "Either the herps go or I go!", you hesitate. You negotiate. You beg, bargain and plea.

This is where the Herp Postnuptial Agreement was first introduced. In the case of herp lovers married to each other, it lays out how who gets what herps. (Only kidding; but it sounds like a good idea.)

It's not all bad though.

Your friends and family always know what to get you for your birthday, Mother's Day, Father's Day, or wedding anniversary - anything related to your favorite herp.

These same people also start to visit you more often. After all, you have a better, more varied and healthier herp collection than the local zoo. And the kids can ask the "zoo-keeper" all the questions they want.
And that is something any owner of any animal (dog, cat, bird or herp) most desires - being able to talk about your beloved pets for as long as you like!

Allen Salzberg www.HerpArts.com
Hear his wife just tolerate his turtle hobby - on air this week at Animal Radio.

Animal Radio's Cool Pick of the Week
Put your pet's pictures on real U.S. Postage. Imagine your Dog or Cat or Iguana on genuine stamps. This is the cool new service that we've been yapping about on Animal Radio. Try it now!
Do you have a product you want featured as the Animal Radio Cool Pick? Send it to: Animal Radio Network, Product Evaluation, 233 East 330 North, Kanab, Utah 84741.
================================================
SAN DIEGO PET EXPO SEPTEMBER 24-25
================================================
ANIMAL RADIO LIVE BROADCAST- Visit Animal Radio at the San Diego Pet Expo, where we will broadcast live on September 24th, from 10am to 12noon PST. The San Pet Expo is San Diego's premier pet event helping to promote responsible pet ownership and care. The San Diego Pet Expo's goal is to bring pet-related companies and consumers together for an entertaining and educational experience for adults and children of all ages. A wide variety of pet-related exhibitors such as manufacturers, distributors, retailers, clubs, and animal care professionals showcase new products and services to a target market attendance. Over this two day event, exhibitors will be provided the opportunity to increase sales and expand their customer base. Attendees of all ages will experience world class entertainment, pet adoption opportunities, product giveaways and view spectacular exhibits from the most established and most exciting new pet-related companies. You can learn more about the expo at: http://www.sdpetexpo.com
Keep your eyes on the Animal Radio website for details on this monumental Adoption Expo Broadcast.
================================================
PRODUCT REVIEW
================================================






(rated 5 paws)
KOOKY KAT CATNIP - BUDZ IN A BOTTLE
The Kooky Kat Catnip - Budz in a Bottle - really lives up to its name. Animal Radio tried the oil on the studio cats, and it did just that, it made them kooky. All of the studio cats normally respond to catnip, but the oil was more concentrated and we were able to spray it on an old catnip toy to help rejuvenate it. The oil is in an easy to use spray bottle, only takes a tiny spray and lasts a very long time. You can use it on their beds, toys and even their scratching posts, the uses are limitless. Just be sure not to spray it directly onto your cat. Overall, it was a big hit with the Animal Radio studio cats, and will be with yours too!
www.KookyKat.com
www.PurrSolutions.com




(rated 4 paws)
DOGGONE CRAZY BOARD GAME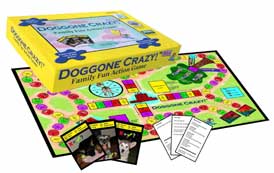 The Doggone Crazy! Board Game was created by Doggone Safe, which is a non-profit organization dedicated to dog bite prevention education and victim support. The educational board game teaches kids (and adults) how to read the body language of dogs through pictures. It is recommended for ages 4 and up, with 4-6 players, and one game lasts around 40 minutes. But be sure that at least one of the players has a minimum of a 3rd grade reading level. It is hard enough to try to get kids to sit still to learn, but while playing this game they don't realize they are learning valuable lessons about dogs. This game is a lot of fun for both kids and adults ­ but be careful, you might also learn a thing or two yourself!

www.DoggoneCrazy.ca
(Your products may be reviewed on-air and online by sending a sample to: Animal Radio Network - Product Review, 233 East 330 North, Kanab, UT. 84741. Please include details on the product as well as 72dpi graphics that may be used online. Include locations it can be purchased and a way to reach you)
================================================
CALIFORNIA PET-FRIENDLY PICKS
================================================

California is so doggone dog-friendly these days that it was hard for Maria Goodavage, author of The Dog Lover's Companion to California, to keep the latest edition of her fun bow-wow bible to 1,000 pages. Here are her top picks for great places to visit with a pooch when traveling around the Golden State. Her ranking is based on overall dog friendliness, which includes dog-welcoming parks, beaches, lodgings, restaurants, and fun diversions. If your dog deserves a vacation (and what dog doesn't?), the places below should be high on your list.
1) Carmel
2) San Diego/Coronado
3) Mendocino
4) Mammoth Lakes
5) Santa Barbara
6) Napa Valley
7) Lake Tahoe
8) Big Bear Lake
9) San Francisco
10) Palm Springs
If your pooch likes to be pampered while on the road, she'll be happy to know that many hotels roll out the red carpet for canines. Here are a few examples of places to stay with a dog who likes the high life. (These descriptions are excerpted from more detailed entries in the fifth edition of The Dog Lover's Companion to California.)
Hotel Monaco, San Francisco ­ The hotel's mission is to seduce and pamper, and dogs are not excluded from this noble cause. The Monaco offers something called the Bone A Petit Pet Package. It includes bottled water, clean-up bags, dog towels, quality chew toys, gourmet dog cookies, and temporary pooch ID tags. You can also ask the front desk for Lassie, Babe, or Dr. Doolittle videos. The price for all this: $0! Yes, free! In addition, so that your furry friend won't be lonely if you need to step out, dog walking or sitting services are available for a fee.
Cypress Inn, Carmel ­ Dogs get the royal treatment here, in part because actress and animal activist Doris Day owns this sumptuous hotel. The stately Moorish Mediterranean-style inn is very elegant, with fine oak floors and delicate antiques, but you never feel out of place with your dog. Day's staff makes sure your dog feels especially welcome, right down to offering pet beds and pet food for your four-legged friend. The hotel staff will help get you a pet sitter, should you decide to venture out on your own without your dog.
Fess Parker's Four Seasons Resort, Santa Barbara ­ Fess Parker's dog guests don't have to watch hungrily as you chow down on your tasty room service meal: They can order their own. The in-room pooch dining menu includes premium ground sirloin, a quality brand wet dog food, and gourmet dog cookies. And if you really want to treat your dog, canine massages are available. For $65, your dog can get a 40-minute in-room massage from a dog-knowledgeable massage therapist from the resort's spa
San Ysidro Ranch, Montecito ­ Upon registering at the Pet Register and wolfing down some tasty peanut butter biscuits, the guest dog goes to his cottage and finds his name and his accompanying human's name on a sign outside his cottage door. Inside, he'll be greeted by a basketful of VIP goodies, including a bowl filled with squeak toys, rawhides, tennis balls, cookies, and a two-liter bottle of Pawier water. His bed is soft and cedar-stuffed.
A room-service pet menu offers several dining items, including biscuits, ravioli, cheeseburgers, canned dog food, and even New York steak. If we could afford to stay here, Jake would surely check off every item on the list, vacuum it down, and wait patiently at the door for room service to deliver the next course.
Pooches who stay here can also get a luxury most people would drool for: A professional massage. A "slow and gentle" massage is said to increase circulation, help aches and pains, and soothe away fears. A half-hour massage costs $65. (Really.)
L'Ermitage, Beverly Hills ­ Dogs get a doggy bowl, a pooch bed, and a menu upon check-in. It's the most fascinatingly expensive and fancy pet room service menu I've ever seen. Some of the items: grilled fillet of beef with organic rice and brown gravy ($28), poached salmon belly in frothed milk (for kitties I imagine; $23), and the piece de resistance, beluga caviar with a hard poached egg ($155; Again, it must be a rich cat thing. I've never spent that much on a dinner for four much less on an appetizer for a pet.).
Loews Coronado Bay Resort, Coronado (San Diego County) -- The treatment dogs get here is nothing short of Red Carpet, thanks to Loews' Very Important Pet Program. Your dog will be welcome with a note from the hotel's general manager. It includes a list of nearby dog-friendly locales, as well as groomers, pet shops and vets. In your room you'll find food and water bowls, treats, and toys. A doggy room-service menu is also available, with items that sound so good you might be tempted to share them. If you forgot a leash or your pet's bed, you can borrow these from the concierge's "Did You Forget" closet. Dog walking and pet sitting can be arranged if the staff isn't too busy. If you opt for a pet sitter, you'll get a Puppy Pager, which allows hotel staff to contact you in case of emergency.

(Hear us yapping with Maria Goodavage live on Animal Radio. http://AnimalRadio.com)
================================================
NO NAME SUMMER GIVEAWAY
================================================
Grand Prize Package Includes:
Bissell - Spotlifter Deep Cleaner
Steps for Pets - Cat Condor or Dog House
Loews Hotel - "Pumped Up Pets" Package
eSafetyAlert.com - Safety Turtle receiver and transmitter
StonesofGlass.com - Sun Catcher , 4.5 inch round clear glass, custom etching, encircled by chain
PuppyPaws.com - Sterling Silver Puppy Charm Ankle Bracelet and Mother of Pearl Heart with Crystal Puppy Paw Pendant
Samsung Electronics - SCX105L Sports Camcorder
Lunar Embassy - 2 Parcels of Land on Venus, Mars or the Moon, along with the Farnam Comfort Zone with DAP for Dogs and Lighted Leash, and for cats, Farnam Feliway with the Purrfect Mood Detector by Takara, for that space travel.
This package get's bigger every two-weeks. You can qualify as many times as you wish before Septemeber 27th. Drawing is live on-air the first week of October.
================================================
WHAT YOU HAD TO SAY
================================================
We always encourage your comments about the show, the newsletter, anything. Send them to: yourvoice@AnimalRadio.com
In response to "Over-paid Animal Welfare Workers:"
I invite you to check out www.chihuahua-rescue.org. None of us on the Board or our officers are paid a dime. None of our volunteers are paid a dime. They are reimbursed for vet costs for the fosters they care for and that's it. I think we are a shining example of what a rescue should be in every way: fiscally AND ethically. Please don't breed or buy while those in shelters die.

In response to "Newsletter Format"
The HTML format is SO MUCH BETTER!!!! I will repeat that, HTML IS SO MUCH BETTER!!! I sincerely hope you can continue to use this (HTML) format. I'm sorry to say the PDF format would be useless. Thank you for considering a change to HTML. Sincerely, Carol Becker

================================================
HOW TO LISTEN TO ANIMAL RADIO
================================================
**Radio, Online, MP3, Real Audio, CD, Podcast, Streaming Everywhere!**
SELECT LISTENING PLATFORM
ANIMAL RADIO has two-million weekly listeners and is growing. Animal Radio is the "most-listened to" animal programming in the U.S. We're on stations from KOST 103.5 and KBIG 104.3 in Los Angeles to WXBA 88.1 in Long Island, and everywhere in-between. You can view a current list of affiliates at http://AnimalRadio.com
ANIMAL RADIO not in your area? Call your local station and ask why. Meanwhile, LISTEN ONLINE ANYTIME using the free Real Audio Player, or MP3 player. Go to: http://AnimalRadio.com
PURCHASE A CD of any show for $12.95, or SUBSCRIBE for $24 a month and receive 2 weekly Compact Discs of Animal Radio. Go to:
http://AnimalRadio.com, scroll to the bottom and select "Subscribe/Order CD"
If you're a RADIO PROGRAMMER and would like to air ANIMAL RADIO - call 435-644-5992 to get all the information you need to begin broadcasting America's number one animal talk show geared to listeners that like to have FUN! Animal Radio programming is FREE for your station - and delivered via Satellite (Jones and ABC/NY Starguide) or Compact Disc every week.
================================================
FINAL POOP
================================================
* WEBMASTERS: Offer your web-visitors audio content when they visit your website. Cut and paste the code below to create a graphical link directly to the Animal Radio. When your visitors click this link, they will be able to surf your website while listening to the Animal Radio simultaneously.
<A HREF="http://animalradio.com/cfc.ram">
<IMG SRC="http://animalradio.com/listenowbutton.gif" 
ALIGN="BOTTOM" BORDER="1" ALT="Loading...."></A>
* UNDERWRITING OPPORTUNITIES for 2005 ANIMAL RADIO PROGRAMMING are available. Call 435.644.5992. Animal Radio Network, according to Arbitron radio ratings, is the most-listened-to animal programming in the United States. We have 250,000 Average-Quarter-Hour listeners - which translates to an audience of two-million weekly in eighty-plus cities. Our affiliate stations are top performers including KOST 103.5 and KBIG 104.3 in Los Angeles. Animal Radio is the most concentrated radio audience of targeted animal lovers anywhere! Advertising opportunities in this newsletter are also available. 36,000 subscribers are reading this message right now!
* COPYRIGHTS: Animal Radio® and Animal Radio Network® are Registered Trademarks, and may not be used in affiliation without express written consent of Animal Radio Network. Material in this newsletter may not be published or broadcast without permission. All rights reserved - Fair Use Notice: The not-for-profit educational reproduction of some articles contained within this newsletter constitutes fair use of the copyrighted material as provided for in section 107 of the US Copyright Law.}
* HOW TO UNSUBSCRIBE FROM THIS NEWSLETTER (sorry to see you go!) To be Removed from this list - Please reply with "Unsubscribe" in the subject line. You will be removed within 24 hours. NOTE: You must reply from the exact same address that you used to sign up for this newsletter.
=================================================
Go to Animal Radio NOW