No-Snip Sterilization
Dr. Julie Levy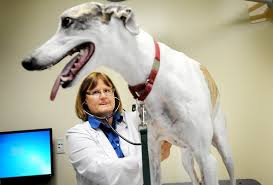 The latest weapon for the fight against companion animal overpopulation is a testicular injection that could be more cost effective and easier to administer. Dr. Julie Levy shares her experience and explains the pros and cons to this new tool.
The 40-year movement to convince Americans that they should spay or neuter their pets has been nothing short of a triumph: 83 percent of owned dogs and 91 percent of owned cats are now spayed or neutered in the United States, compared with only about 10 percent in the 1970's. But surgically removing the reproductive organs of every pet is still time-consuming for veterinarians, unpopular among a subset of pet owners and ethically troubling to animal welfare advocates. It is also an impractical solution to sterilizing stray animals, which constitute the bulk of America's nuisance animal problem.
Now, a handful of nonsurgical sterilization treatments are emerging, led by Zeuterin, which could be commercially available in the United States by the end of this year, that could reduce or even eliminate the need for traditional neutering.
The drug now called Zeuterin has been on the market before and failed. Introduced as Neutersol in 2003, the drug, which needs to be injected very precisely and delicately in each testicle, was sold to veterinarians without much training or support. As a result, too many dogs had adverse reactions (inflamed testicles, mostly), and the drug earned a bad reputation. By 2005, both it and the company behind it had disappeared. It has just recently come back in 2013, produced by a new company.
It has taken a while for this injection to become popular, because it is non-traditional and people are very comfortable with what they know. During a traditional spay or neuter, anesthesia is required. While it is rare, some animals may die under anesthesia. However, this new injection doesn't require any anesthesia, and is not a surgery, so surgical complications are avoided as well. While Dr. Levy didn't have the exact cost of the injection, she said it would certainly be much less than it would be to perform a surgery.
During a traditional neuter, the testicles are removed, so it eliminates the sexual hormones. But what does the injection do? The Zeuterin injection will decrease the testosterone by around 50 percent, but won't completely eliminate it like a castration would. Dr. Levy stated that there is a growing body of scientific evidence that's starting to question the health benefits of complete removal of sex hormones, especially very early in life. So in some corners, preserving some of that testosterone is looked at as a favorable asset to this technique compared to castration.
But how can you tell if a dog has been neutered chemically if they still have their testicles? The company is recommending that you tattoo a "Zeutered" dog with a "Z," as a way to identify these animals. You can also record this information in your dog's microchip data. However you might get the "stink eye" from other dog owners when you take your dog to the dog park, as they will appear to be completely intact.
With a successful Zeuterin debut, other companies might choose to invest in similar treatments.
Enriching Animals' Environments
Nicole Nicassio-Hiskey, Oregon Zoo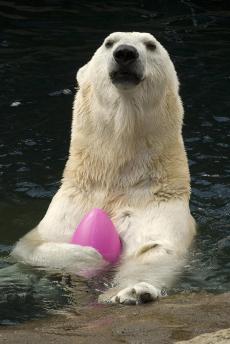 Nicole Nicasso-Hiskey's job is to enrich the lives of zoo animals. For example, it's her responsibility to keep the Orangutans occupado and out of trouble. She explains that our four-legged friends also could benefit from an enriched environment, especially for that problem dog that always seems to get into trouble.
Nicole Nicassio-Hiskey is the senior marine animal keeper at the Oregon Zoo. Part of her job is to offer environmental enrichment to the marine mammals, but she also takes care of bears and large cats as well.
Basically, environment enrichment is changing the environment to increase psychological well-being for captive animals. This can include zoo animals as well as shelter animals, pets at home and service animals. Basically, any animal that is living under human care can benefit from environmental enrichment.
For zoo animals, this may include bringing in new items into their environment, such as logs. The Oregon Zoo actually takes logs that have been in the giraffe exhibit and moves them into the Sun Bear exhibit. This way, the bears can smell all of the new smells from the giraffes, as well as play with the logs.
Environmental enrichment may also include feeding. You can do this by offering food in different ways, which means you place the actual food in plastic devices and let the animal work to get their food. This gives them a chance to burn calories and use their minds, as they would in the wild, to get their food.
Enrichment may also include olfactory sensations. They have found that the tigers at the Oregon Zoo love Calvin Klein's Eternity Cologne!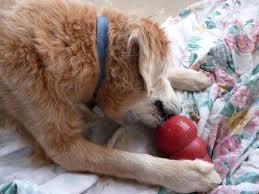 When we are absent from the home and at work, our companion animals can get bored as well. So, set up some fund things for them to do while you're away. This can include taking a Kong Toy and placing both wet and dry food in it, freezing it overnight, and then giving it to your pet when you leave.
Another thing to do is to stop feeding your pet out of a bowl and make them hunt around the house to find their food. This will occupy their time while you are gone, so they will not create their own fun and get into trouble by chewing up your furniture and clothing.
And if you have one of those dogs that likes to run around your yard doing a perimeter fence barking, try applying baby food around the posts. This will distract them when they start to hunt down the source of the food and lick it off. Obviously, you don't want to do this to a dog that already chews up the fence!
You can also use enrichment when walking your dog. It is natural for us to drag our dogs where we want to go, but you can do a "Sniff Walk," where you let them decide where they want to go. You do this by letting them stop and sniff on a bush for five minutes, if that's what they want to do. You may not get very far, or do a lot of exercising, but the amount of information that they are obtaining from that sniffing and olfactory stimulation will actually tire them out just like a good run in the park!
How do you know if your animal needs enrichment? It depends upon the animal. If you have a destructive animal, then they will definitely benefit from enrichment. You can modify their behavior by using enrichment. However, all animals can benefit from enrichment, which can even lessen their chances of getting sick.



Living With Kids and Pets
Swheat Scoop Minute With Doc Halligan



Here are six tips to promote family harmony between cats and kids:
1. Keep your cat happy and properly using the box by keeping it nice and tidy. Scoop once a day and clean the box entirely once a week.
2. If you have multiple cats, use the N +1 rule to determine the ideal number of boxes in your house. A two-cat household should have three boxes. This reduces competition and inappropriate elimination (going outside the box, in your shoe, etc.).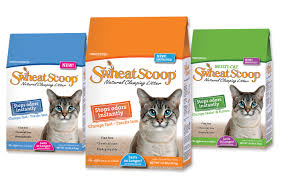 3. Stick to unscented or lightly scented "alternative" litters. Unlike conventional clay clumping litters, these products don't use harsh chemicals to control odors.
4. Cats are very individual and each cat has different preferences for litter box types. Some like covered, others like uncovered. Setting two up side-by-side can help you determine your cat's preference.
5. Involve the kids! As soon as your toddler is old enough to show interest in the cat, teach him or her how to gently interact. As the kids get older, you can involve them in daily feeding, grooming and litter box scooping.
6. If you are expecting, there's no need to get rid of your cat! Talk to your veterinarian and your OB/GYN about what you can do to stay healthy and consider investing in an automatic litter box.
Brought to you by Swheat Scoop. Click for $3.00 off Coupon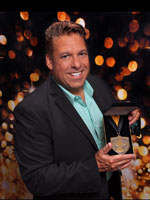 The Dogfather's Grooming Tip with Joey Villani
Protect Your Pet's Feet During Winter
During the winter, many cities put salt down on the roads and sidewalks to keep the ice from forming. However, this is not good for your pet's feet. But, there are things that you can do to help.
A cheap and easy way is by applying Chapstick to the pads of your dog and cat's feet. This will give it a protective barrier that will keep the moisture in and the pads from cracking. It will also keep the salt out. This will keep their feet from becoming irritated, which may cause them to chew on them. If you apply a thin layer, you shouldn't see any residue on your upholstery or carpet. It is also non-toxic in case they lick it.
If you can't do this everyday, at least do it once a week, and your pet's feet will be in great shape for the winter. You can also use Vaseline and Bag Balm, but these can sometimes be too heavy.



Animal Radio® News with Stacey Cohen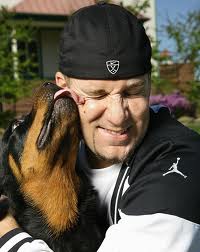 Pittsburgh Steelers Quarterback Funds Police Dog
The funding for a new police dog in a city where most residents are Green Bay Packers fans is coming from an unlikely source. Pittsburgh Steelers quarterback Ben is giving Wausau a $13,000 grant to buy and train the police dog. Wausau Police Chief Jeff Hardel says the department's K-9 unit is an integral part of in drug prevention and enforcement efforts. The department already has three dogs. The Daily Herald Media says the Ben Roethlisberger Foundation is distributing grants for police dogs in the states of each regular-season away game for the Steelers.
Is Pot Good For My Pet?
Remember the song I get by with a little help from my friends, I get high with a little help from my friends? So do you think mans best friend should be smoking pot? Miles, a 12-year-old Labrador retriever mix, was slowly dying of cancer. His owner, after seeing the effect that narcotic painkillers, such as tramadol were having on Miles, decided to try something else: medical marijuana. Within hours of taking a tincture of marijuana from a medical pot dispensary in Los Angeles, Miles' appetite returned, he stopped vomiting and began walking and running around. "It couldn't have been a coincidence," his owner told the Journal of the American Veterinary Medical Association. As marijuana's once-ironclad restrictions become more relaxed, and researchers begin to find more therapeutic uses for the formerly banned substance, pet owners around the world may be wondering: Is pot good for my pet? But veterinarians warn that marijuana, despite its potential therapeutic benefits, isn't always a good choice for dogs, cats and other animals. Two dogs died in Colorado from marijuana after ingesting butter laced with medical-grade marijuana, according to a 2012 report in the Journal of Veterinary Emergency and Critical Care. Marijuana doesn't affect dogs, cats and other animals exactly the same way it affects humans, according to experts.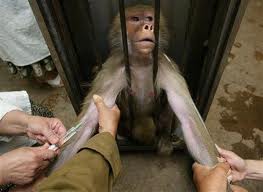 UCLA Sued For Failing To Disclose Records of Primates Used in Labs
One animal rights group is taking legal action against UCLA. The university is being sued by the group, Stop Animal Exploitation Now (SAEN), for refusing to disclose records of its use of primates in lab experiments. According to a press release issued by SAEN, primates held in UCLA testing facilities have allegedly been forcefully injected with drugs, and either die before the experiments are complete, or are killed afterward. The lawsuit asserts that UCLA "has turned monkeys into methamphetamine addicts." SAEN claims that the refusal to provide information violates the California Public Records Act. The university says its policy about releasing information is legal, and that it balances the publics right to information with the need to protect scientists.
Keep Pets Away From Carbon Monoxide
During winter, it's best to not leave your pets outside because it can be freezing. But there are also hazards when they're indoors because of the potential for carbon monoxide poisoning. Incidents of carbon monoxide poisoning increase this time of year as people have their homes buttoned down and sealed up for heat conservation. As much as we hear about carbon monoxide in the news, we rarely hear how many pets die. Smaller and more vulnerable, they are more likely to be overcome by these invisible fumes. Pets are particularly vulnerable during cold weather when they may be confined to a garage and exposed to car fumes. Dogs and cats are much more sensitive to carbon monoxide fumes than humans. Carbon monoxide poisoning, even in very low doses, is cumulative and can lead to death. The warning signs of carbon monoxide in pets include drowsiness, lethargy, weakness and/or incoordination, bright red color to skin or gums and occasionally chronic exposure may cause intolerance, changes in gait and disturbances of normal reflexes.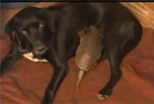 Dog Nurses Orphaned Armadillos
A Brazilian couple's pet dog is offering some unexpected help as they try to raise a pair of orphaned armadillos. According to Orange News, Dina Alves says her husband found the little guys after their mother was killed by a tractor in a sugar cane field. He took them home and began feeding them cow's milk, but the canine member of the family soon stepped in. They say the dog became instantly attached to the young armadillos and even started producing her own milk to nurse them.
License To Own Chickens
A Norfolk, Virginia City councilman is taking a stand against a law that forces people to have a license to own chickens. According to the Virginian-Pilot, Councilman Tommy Smigiel took to Facebook to say that the law made the city "the laughingstock of the chicken world." Because of the law's restrictions on the design of the chicken coop and other limitations, Smigiel reveals that no one has applied for a chicken license. The councilman also says that council members weren't aware of the full language of the law went it was presented to them.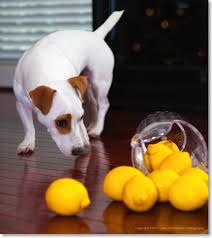 Puppy Lemon Law
Did you know there was a puppy Lemon law, like for your car? Amy Feldman, an attorney with the Judge Group, says knowledge of the puppy lemon law may come in handy. "The legislation provides a remedy or compensation for people who believe the product they purchased repeatedly fail to meet standards of quality and performance, "The responsibility is on the pet buyer. The pet store needs to give you a certificate in which it tells you what the name of the breed of the pet is, what the age is and it also has to disclose to you if it is aware of any congenital health issues the pet has," Feldman said. The lawyer says in Pennsylvania, New Jersey and Delaware, once you take puppy home, if you find it has a health issue, you can only take advantage of the puppy lemon laws if you have brought the dog to the vet, which you have to do so within a certain time period, according to Feldman. Most stores have a return policy in place, but it will vary.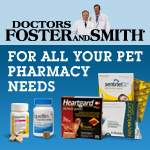 NEWS UPDATE brought to you by Drs. Foster & Smith, affordable pet supplies. Low prices every day, so you save on every order.

Listen to the entire Podcast of this show (#736)