Catch Animal Radio in bite-size pieces.
Introducing Animal Radio Highlights available from iTunes and iHeart Radio.
Animal Radio® Show #1031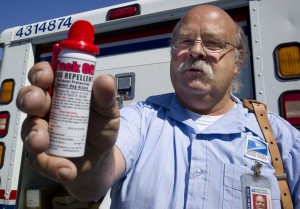 When Pets Attack
Many of us have stories of being bit or attacked by companion animals. Some careers are inherently vulnerable to attacks, like veterinarians and postal carriers. USPS Carrier Ramiro DeMarco talks about dogs, cats and snakes that have 'gone postal.'
Listen Now
The Sounds You Can't Hear
Dr. Jeremy Turner, Professor of Psychology and Neuroscience at Illinois College, studies the sounds that humans can't hear, but that may be loud and clear, and maybe even annoying to your pets. Dr. Turner says the proliferation of electronic devices introduces un-heard noise that can actually stress our furry companions.
Listen Now
Dog Shoots Man
An Iowa man's dog shot him while the two were playing together. They were roughhousing on the couch when the large mixed breed dog bounded back up on the sofa, somehow disabling the safety on the gun, which the man had in his belly-band. The dog then stepped on the trigger, hitting the man in the leg. After the gun went off, the dog knew it was no longer playtime because he laid down beside his owner and cried because he thought he had done something wrong.
Listen Now
Woman Discovers Dog Is Actually Fox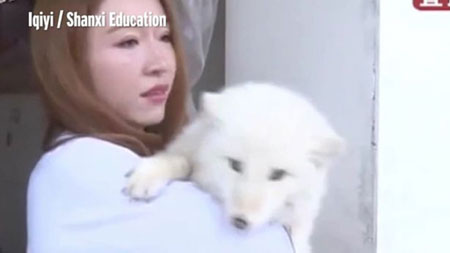 A woman was stunned to discover her dog was actually a domesticated fox. She paid $190 for what she believed to be a Japanese Spitz puppy from a pet shop. For months she raised the pup, but kept noticing odd behaviors. The dog never barked and at three-months-old it began refusing to eat dog food. She turned to a friend who worked at a nearby zoo who told her that her dog wasn't a Spitz; it was really a white haired domesticated fox!
Listen Now
Pawfficer Donut Sworn In
A suburban Detroit police department is giving a kitten a new home after their newly selected police cat, Pawfficer Badges, was too sick to join the force. "Badges" has Feline Leukemia, which is a viral disease that typically can cause immune suppression, is contagious to other cats and can be fatal in the long run. Badges will receive treatment and will eventually be adopted into a home. However, the Troy Police Department has officially sworn in a new cat named "Pawfficer Donut," who has some big paws to fill.
Listen Now

Read more about this week's show.
Listen to FM on your smartphone. No Internet connection needed. Get 10% off Soundot with promo code 'animalradio'
Animal Radio® Show #1030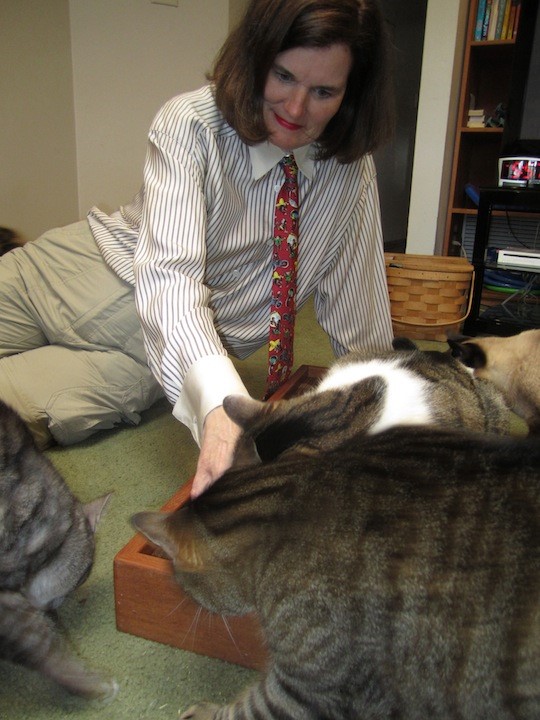 Comedian Paula Poundstone Guests
There's no question that Paula Poundstone loves animals. She has a bearded dragon, 16 cats and 1 ant in her ant farm. When people ask how she got 16 cats, she says she had 15 and then she added one. She not only will make you laugh, but we also have tickets for her U.S. Perpetual Tour.
Listen Now
Hypo-Allergenic Dog Is All "Hype"
Sorry, allergic dog lovers. A new study published in the Journal of Allergy and Clinical Immunology claims that "hypoallergenic" canines had more allergy-causing protein in their fur than did dogs without the label.
Listen Now
Infants Raised With Cats And Dogs Are Healthier
A recent study found that babies who lived with a dog were less likely to develop breathing problems and infections. The study found infants that were raised in a dog-friendly home were subjected to fewer weeks spent with a cough, ear infection and runny nose. In addition, they required fewer antibiotics compared to infants raised in a dog-free home.
Listen Now
The World's Most Expensive Pet Wedding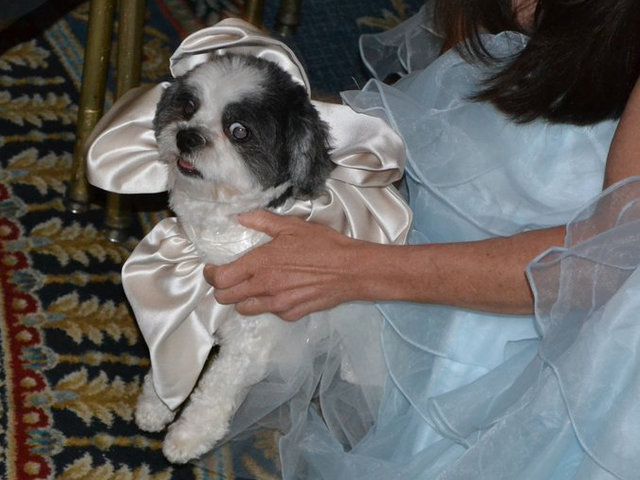 Wendy Diamond was proud to host the most expensive pet wedding according to Guinness. All in all, over $178,000 so two dogs could live in wedded bliss. She shares all the juicy details including what happened on the honeymoon. Wendy will be also breaking common myths about cats and how to effectively get rid of fleas.
Listen Now
Public Outcry Over Dog's Euthanasia
Despite a global outcry from animal rights activists, a dog was put to sleep in Belfast, Ireland, because city officials said it looked like a pit bull. The 7-year-old pug-nosed dog, Lennox, was at the center of two-year legal battle. Pit bulls are illegal in the United Kingdom. Lennox's owners argued he was not only 'not dangerous'--he was not even a pit bull.
Listen Now

Read more about this week's show.
Animal Radio comes to you from the Red Barn Studios
Animal Radio® Show #1029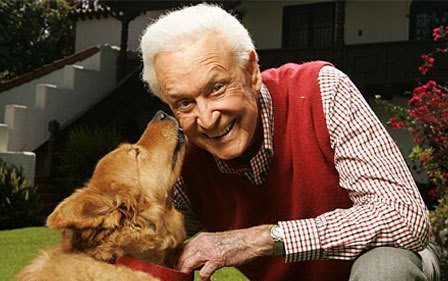 Bob Barker Talks About Pigs, Rabbits and Dogs, Oh My.
The legendary TV host and Animal Advocate Bob Barker is proud that he's the most frequent guest on Animal Radio and vows to protect that record. He's visiting this time to debunk the myth that the end of movie credit "No Animals Were Harmed" is true. He says Hollywood is in the American Humane Association's pocket, and that money is to blame for most animal cruelty.
Listen Now
Over The Top Pet Owners 
There should be no shortage of potential profile subjects for this show: Nat Geo has just ordered a new series called Spoiled Rotten Pets, hosted by Howard Stern's wife, Beth Stern. As the nicely self-explanatory title suggests, the series is about pet owners who go over the top when taking care of their animals.
Listen Now
Get Your Licks on Route 66 
Victoria Stilwell talks about the life-saving Fido Friendly Adoption Tour. She shares her plans for this tour and what TV show she's working on now.
Listen Now
Cheetah Cubs Named After American Sprinters 
Two of the planet's fastest land mammals now have names fitting their status. Washington, DC's National Zoo has teamed up with USA Track & Field to name two new cheetah cubs after Justin Gatlin and Carmelita Jeter, who were the fastest American sprinters in the 100-meter dash in the London Olympics.
Listen Now

Read more about this week's show.
Animal Radio comes to you from the Red Barn Studios
Animal Radio® Show #1028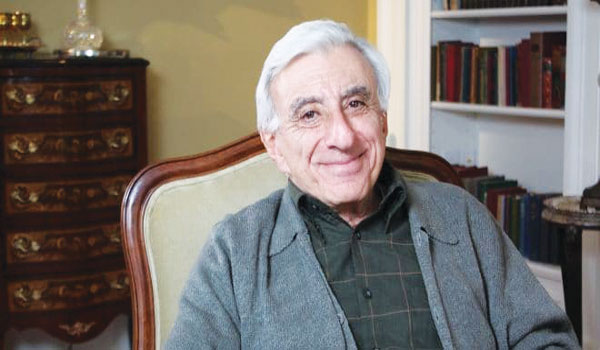 M*A*S*H's "Klinger", Jamie Farr Guests
Known for his outlandish role on the long-running series M*A*S*H, Jamie Farr started his career cleaning the cages of chinchillas. Animals have always been a part of his life and he's proud to share his story.
Listen Now
What Are The Chances Your Pet Will Be Lost?
The ASPCA did a survey of pet owners to find out if they ever lost their pets. A Whopping 15% misplaced their furry companion in the last 5 years. What is the best technique for keeping track of your dog or cat, or even iguana? ASPCA's Dr. Emily Weiss explains.
Listen Now
Man Breaks No Laws Dressing As A Goat
The Utah photographer who spotted a person dressed like a mountain goat on an Ogden hillside is describing his encounter. Coty Creighton says the photos showing a costumed human mingling with real wild goats on Ben Lomond Peak. State officials say mountain goats can become aggressive and inflict serious harm. They also worry the individual dressed as a goat could be mistaken for wild game by hunters.
Listen Now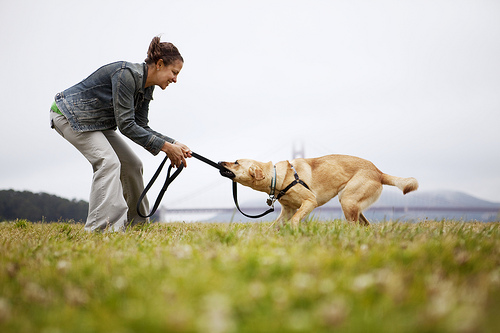 If You Want To Put More Playtime Into Your Life, Get A Dog!
A recent poll shows that adults who have a dog are 30% more likely to carve out opportunities several times a week to play. And for 61%, the play companion they enjoy the most is their dog. By comparison 48% would rather play with their spouse or significant other.
Listen Now
Don't Toss The Cat In With The Laundry
A Scottish woman will most likely sort her laundry a little more carefully after she accidentally tossed her cat in the washing machine. Emma Lothian says her family's ten-week-old tortoiseshell, was apparently sleeping in the laundry basket with a pile of dirty clothes, and wound up going through the hot-water wash cycle before she was discovered.
Listen Now

Read more about this week's show.
Animal Radio® Show #1027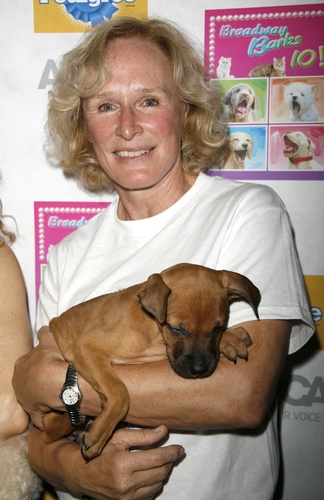 Glenn Close Talks About Her Dogs and Pet Blog
Despite the anti-animal roles she's played, Glenn Close is very much an animal lover. In fact, she even blogs about dogs and the relationships with their people. The Oscar winning actress spills all as she joins the Animal Radio® gang for the Season of Stars.
Listen Now
Nearly Half Of All Pet Owners Will Travel This Summer
PetRelocation.com, an international pet travel and pet transportation service provider, has announced the results of its third annual Summer Pet Travel Survey. Travel trends have fluctuated, but overall the popularity of pet travel is holding steady and consumer demands are more specific than ever. Nearly half of pet owners will travel this summer. 47% of respondents said they planned to travel with their pets within the next three months, and another 40% plan to travel within the next year.
Listen Now
Now's The Time To Start Worrying About Ticks
Washington's Health Department says it's time to worry about ticks now that summer is here. Veterinarian Dr. Ruth McPete says few people realize that modern rural housing developments are often making America's tick problem worse. She says those fragments are fertile breeding grounds for ticks. Ticks can carry health problems such as Lyme disease.
Listen Now
Cat Scratch Fever
We'll share practical ways to avoid inappropriate scratching and how to deal with cat bites, which can turn serious and ugly very fast. Why do local authorities need to quarantine domestic cats that bite? Dr. Debbie has answers.
Listen Now

Read more about this week's show.
So many ways to listen to Animal Radio®. We're on 134+ AM/FM stations, the Animal Radio® App for iPhone/Android, iHeart Radio, iTunes, Stitcher, TuneIn, Spreaker and Podcast. We're available wherever you are!
Listen to Animal Radio LIVE anytime with the FREE Animal Radio App for iPhone / Android. Plus, you'll get notifications anytime there is a recall or news that affects you and your pets.






---
Copyright 2001-20 Animal Radio®, its logo and Animal Radio Network(TM) are registered trademarks of Animal Radio Network LLC. All rights reserved. Submissions for newsletter, programming, editorial comments and opinions may be sent to: YourVoice@AnimalRadio.com. See our website for additional information.